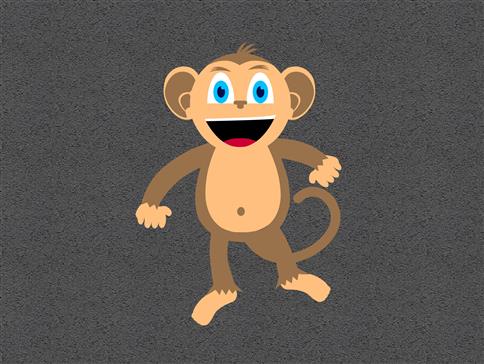 Monkey
This product is no longer available.
Please take a look at our latest Surfacing and Landscaping products here.
Our product code: UN-SL-PM-MON
Our fun and colourful cheeky Monkey playground markings design makes teaching children about geography, the different countries and animals in the world easy.

It provides both a fantastic visual aid for geography lessons and a wonderful focal point for imaginative play as the Monkey is sure to be included in their pretend play during playtime.

Technical Details
Associated Documents
Material Guarantees
Technical Details
Size: 1M
Solid colour design
Thermoplastic
Associated Documents
Please contact us for further information.
Material Guarantees

Thermoplastic Markings