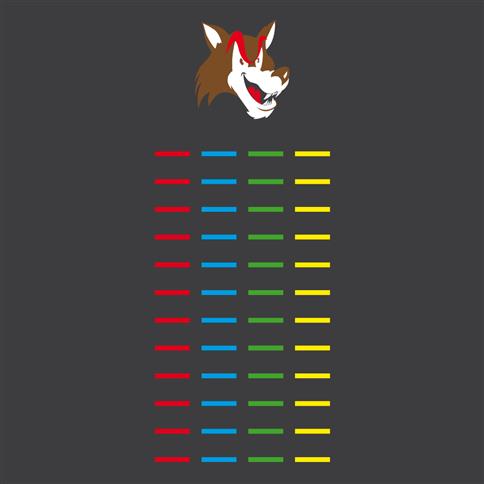 Mr Wolf
Our product code: UN-SL-PM-MW
What's the time, Mr Wolf?

With our colourful and fun Mr Wolf playground markings, all children will be able to take part in the traditional game.

Develop children's attention skills, reaction times, working memory and mathematics while getting children active.
---
Technical Details
Size (L x W): 7M x 4.6M
Solid colour design
Thermoplastic
Associated Documents
Please contact us for further information.
Guarantees

Playground Markings