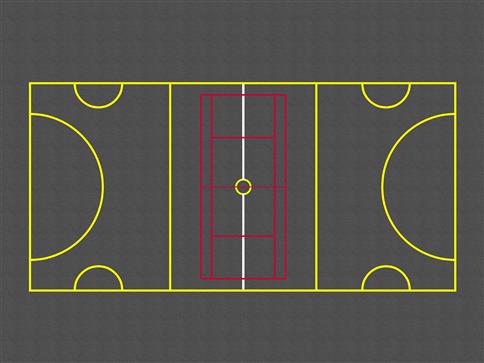 Multi Court (Outline)
This product is no longer available.
Please take a look at our latest Surfacing and Landscaping products here.
Our product code: UN-SL-PM-MCO
A fantastic Multi court playground marking design, perfect for any tarmac playground.

Save space on any playground and get children active with a court that can be used for multiple different ball games. Children can now play their favourite games all at once: while developing communication, social skills, coordination, hand to eye coordination and teamwork.
Technical Details
Associated Documents
Material Guarantees
Technical Details
Size: (L x W) 30M x 15M
Outline colour design
Thermoplastic
Associated Documents
Please contact us for further information.
Material Guarantees

Thermoplastic Markings