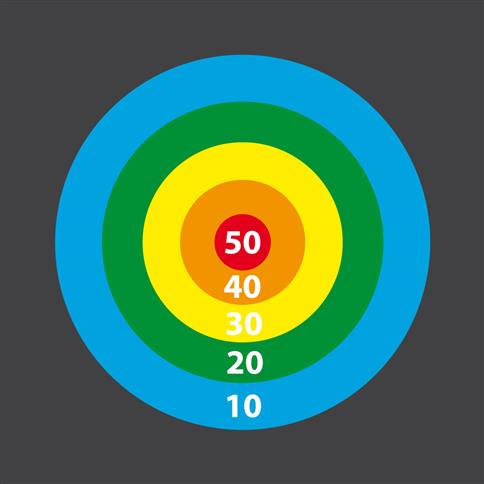 Multiples of 10 Target
Our product code: UN-SL-PM-10TAR
Our Multiples of 10 Target playground marking has been designed to intrigue children to immerse themselves into active and mathematic based outdoor activities as they practice their throwing, catching, timing and counting skills.

This playground marking can be used as an additional resource for maths lessons to introduce practical and active activities or creative playtime games.

Naturally promoting physical fitness and bringing pleasure to education, children will include this vibrant design within their play, independently learning new skills.
Technical Details
Associated Documents
Material Guarantees
Associated Documents
Please contact us for further information.
Material Guarantees
Please contact us for further information.