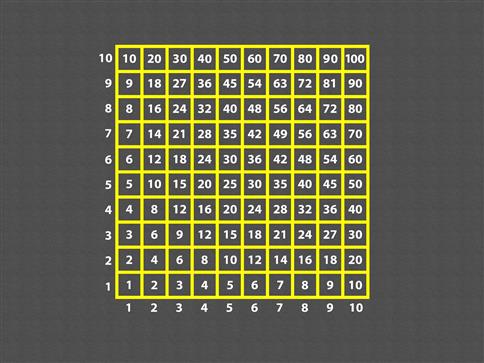 Multiplication Grid (Outline)
Our product code: UN-SL-PM-MG
Our colourful Multiplication Grid will encourage maths to be taken outdoors with your playground surface being turned into a great resource for numeracy.

With the addition of some bean bags, teachers will be able to create interesting and engaging games to interest children when learning the ten times tables; making learning easy through play.
Technical Details
Associated Documents
Material Guarantees
Technical Details
Size: 5.5M x 5.5M
Outline colour design
Thermoplastic
Associated Documents
Please contact us for further information.
Material Guarantees

Thermoplastic Markings