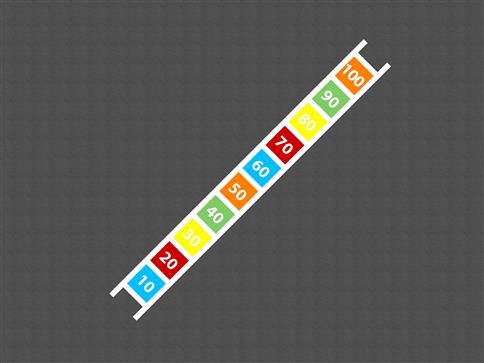 Multiples of 10 Ladder
Our product code: UN-SL-PM-NL10TT
With the colourful number ladder ten times table, children are able to hop or jump through the ladder while they recite their ten times table.

Take numeracy lessons outdoors and re-engage children, allowing them to enjoy numeracy as they get active and have fun.


Technical Details
Associated Documents
Material Guarantees
Technical Details
Size: (L x W) 3.3M x 0.35M
Solid colour design
Thermoplastic
Associated Documents
Please contact us for further information.
Material Guarantees

Thermoplastic Markings