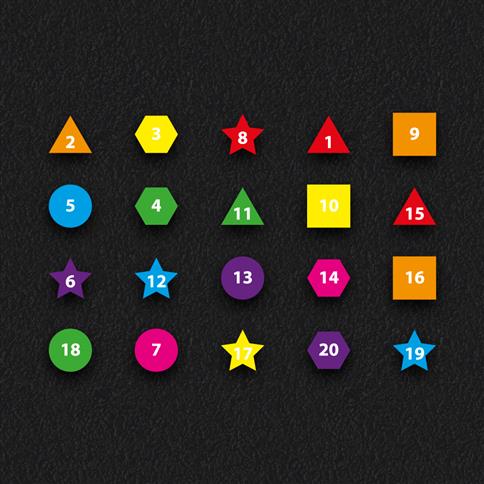 1-20 Shapes
Our product code: UN-SL-PM-NS20
Our colourful number shapes playground markings create a fun and exciting game which all children can enjoy. Children will be able to engage in outdoor lessons while learning numbers, shapes and getting active.

With the use of a few beanbags, teachers are able to develop children's mathematics and knowledge of shapes while getting children active. One game being, each child throws a beanbag onto a number while another child says the shape and counts up to the number of the shape.
Technical Details
Associated Documents
Material Guarantees
Technical Details
Size: 0.3M Shapes
Solid colour design
Thermoplastic
Associated Documents
Please contact us for further information.
Material Guarantees

Thermoplastic Markings