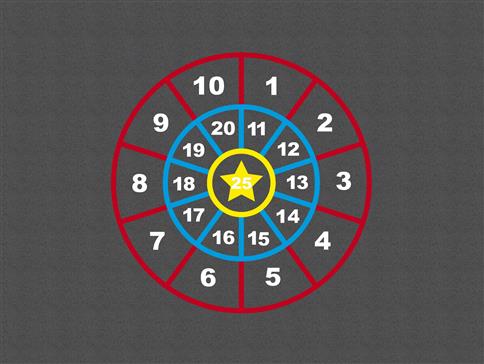 Number Target (Outline)
Our product code: UN-SL-PM-NT25
Taking numeracy lessons outdoors with our number target.

Re-engage children in numeracy lessons with our number target. Addition, subtraction, division and multiplication can all be learned in one area while developing key skills such as coordination and hand to eye coordination, as children enjoy themselves and are physically active.
Technical Details
Associated Documents
Material Guarantees
Technical Details
Size (Dia.): Ø2.5M
Outline colour design
Thermoplastic
Associated Documents
Please contact us for further information.
Material Guarantees

Thermoplastic Markings