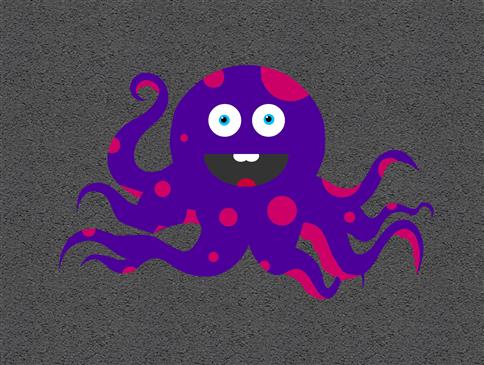 Octopus
This product is no longer available.
Please take a look at our latest Surfacing and Landscaping products here.
Our product code: UN-SL-PM-OCT
Our colourful Octopus playground markings are a perfect addition to any playground.

With a playground of imagination awaiting, children will love this bright coloured and fun design to include in their role/ pretend play games.

While teachers can use this brilliant design to begin discussions about sea life and how they survive. Being a brilliant learning resource along with being a great visual aid for pretend play.
Technical Details
Associated Documents
Material Guarantees
Technical Details
Size: 1M
Solid colour design
Thermoplastic
Associated Documents
Please contact us for further information.
Material Guarantees

Thermoplastic Markings