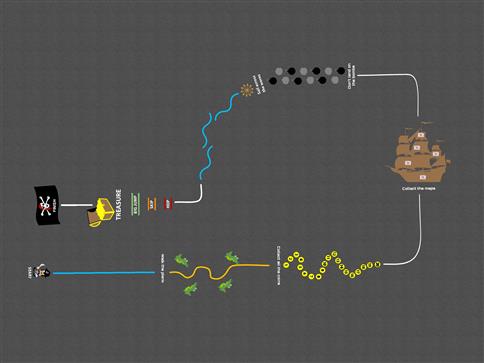 Pirate Trail (Outline)
This product is no longer available.
Please take a look at our latest Surfacing and Landscaping products here.
Our product code: UN-SL-PM-PTO
Encourage children to indulge into the world of Pirates, with our colourful Pirate Trail Playground Markings.

Stimulate children to develop key skills such as physical development, communication with other children, coordination and their imaginative play. Children will love playing 'pirates' with their friends while running and jumping through the trail trying to get to the treasure at the end.
Technical Details
Associated Documents
Material Guarantees
Technical Details
Size: 40M
Outline colour design
Thermoplastic
Associated Documents
Please contact us for further information.
Material Guarantees

Thermoplastic Markings