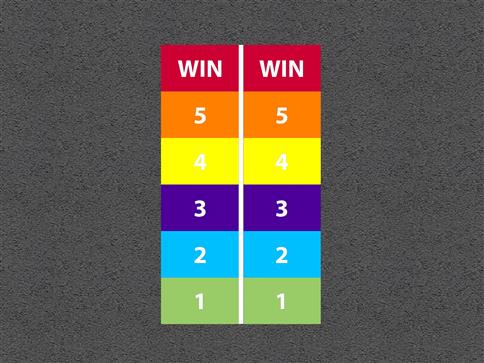 Progressive Target
Our product code: UN-SL-PM-PT
With our Progressive Target playground markings, children can be encouraged to develop good sportsmanship when competing against each other while developing upper body strength, coordination and teamwork.

With a few bean bags, children can compete in competitions with each other to see who can throw the beanbag on what number. Maths lessons can also be taken outdoors with this colourful playground marking.
Technical Details
Associated Documents
Material Guarantees
Technical Details
Size (L xW): 3.5M x 2M
Solid colour design
Thermoplastic
Associated Documents
Please contact us for further information.
Material Guarantees

Thermoplastic Markings