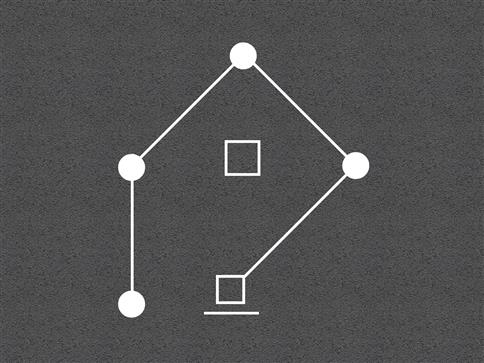 Rounders Court (Outline)
Our product code: UN-SL-PM-RCO
Our Rounders Court Thermoplastic Playground Markings are an excellent way to enhance your sporting curriculium and encourage every child to participate in sporting activities; developing a love of sports and teaching children to lead a healthy lifestyle.

Introducing children to Rounders encourages them to participate in a wide range of sports as they improve their sporting skills, overall body strength, physical ability, fundamental movement skills and cardiovascular health. Along with teaching children good sportsmanship, social skills, teamwork and cooperation.

Our Rounders Court Playground Markings are a fantastic resource for P.E. lessons which don't take up any room on your playground. Children can play rounders all year round without waiting for the markings to be placed onto the school field that may become waterlogged, muddy and slippy.

Naturally, children will migrate to the Rounders Court during playtimes, wanting to participate in sporting activities.

Technical Details
Associated Documents
Material Guarantees
Technical Details
Size: (L x W) 18.5M x 17.5M
Outline colour design
Thermoplastic
Associated Documents
Please contact us for further information.
Material Guarantees

Thermoplastic Markings