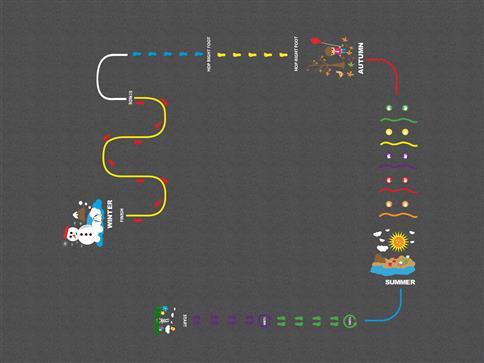 Seasons Trail (Outline)
This product is no longer available.
Please take a look at our latest Surfacing and Landscaping products here.
Our product code: UN-SL-PM-STO
The Seasons Trail Playground Markings design is the perfect way to introduce young children to the topic of the seasons while including fun games which engages the children in the activity; promoting physical development throughout.

Develop children's understanding of the world with fun activities learning about the weather and the seasons.
Technical Details
Associated Documents
Material Guarantees
Technical Details
Size: (L x W) 16M x 14M
Outline colour design
Thermoplastic
Associated Documents
Please contact us for further information.
Material Guarantees

Thermoplastic Markings