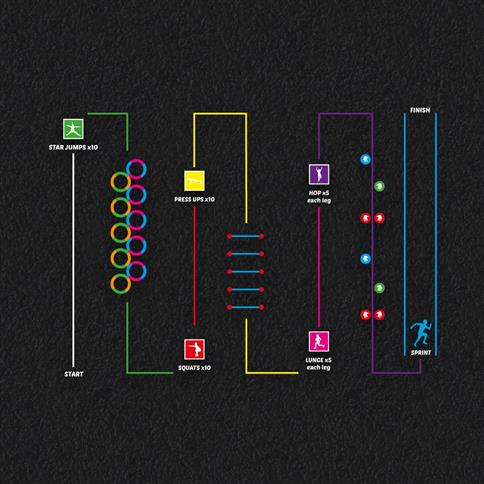 Sports Trail (Outline)
Our product code: UN-SL-PM-SPTO
The Sports Trail Playground Markings design is the perfect way to introduce young children to the topic of healthy living while including fun games which engages the children in the activity; promoting physical development throughout.

The Sports Trail Playground Markings is the perfect addition to any playground as it contributes to a child's physical development, gets children active, develops coordination while allowing teachers to teach children about healthy living and different types of exercises.
Technical Details
Associated Documents
Material Guarantees
Technical Details
Size: 75M long
Outline colour design
Thermoplastic
Associated Documents
Please contact us for further information.
Material Guarantees

Thermoplastic Markings