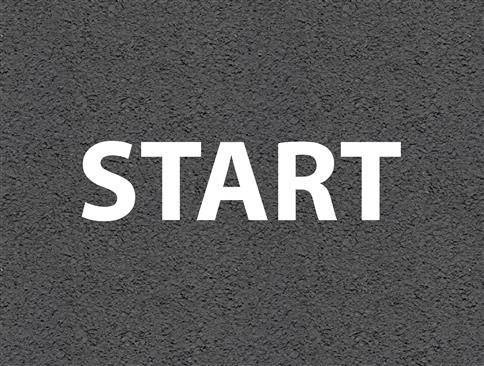 Start (Solid)
Our product code: UN-SL-PM-STA
This solid Start line can be used in PE lessons to give children a visual of where they're racing from while child-led play can also be encouraged at playtime with running, hopping, skipping races, along with bikes and trikes races.

Promoting physical activity within the playground through fun markings and give children an active visual of where games start and encourage social skills, communication and physical activity.
Technical Details
Associated Documents
Material Guarantees
Technical Details
Size: 0.15M per letter
Solid colour design
Thermoplastic
Associated Documents
Please contact us for further information.
Material Guarantees

Thermoplastic Markings