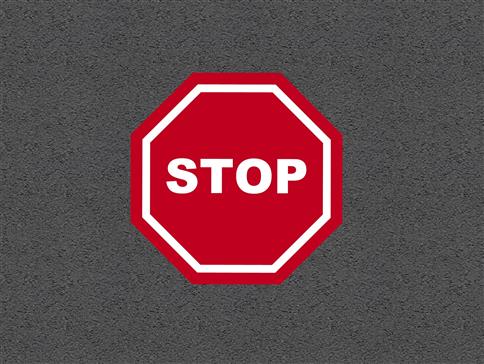 Stop Sign (Solid)
Our product code: UN-SL-PM-STS
The Stop Sign Playground Marking is the perfect way to introduce children to road safety and an excellent addition to any roadway playground surface for bikes and trikes.

Introduce children to road safety by using out fun markings to develop their understanding of the world. The Stop Sign can be used to introduce "Stop, Look and Listen" as a visual aid to engage children outside the classroom.
Technical Details
Associated Documents
Material Guarantees
Technical Details
Size (Ø Dia.): Ø0.6M
Solid colour design
Thermoplastic
Associated Documents
Please contact us for further information.
Material Guarantees

Thermoplastic Markings