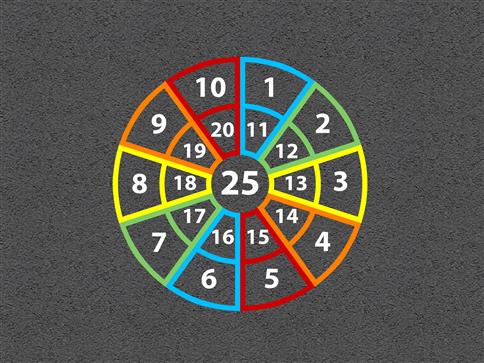 Target 1-25 (Outline)
Our product code: UN-SL-PM-NT25O
Take maths outdoors with our fun 1-25 Target playground markings.

Engage children in fun games to advance their knowledge of addition, subtraction, multiplication and division while children get active, develop physically and improve their coordination skills.
Technical Details
Associated Documents
Material Guarantees
Technical Details
Size (Dia.): Ø3M
Outline colour design
Thermoplastic
Associated Documents
Please contact us for further information.
Material Guarantees

Thermoplastic Markings