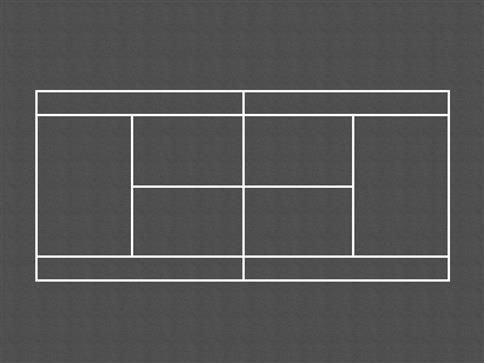 Tennis Court (Outline)
Our product code: UN-SL-PM-TCO
Enhance your schools sporting curriculum with our Tennis Court Playground Markings.

Whether your primary school is Tennis obsessed or you simply want to introduce your children to another sport, our Tennis Court Thermoplastic Playground Marking are a fantastic addition to any playground.

Encourage children to participate in ball games while getting active during PE Lessons and playtimes. Additionally, children will begin to develop a love of sport and learn to lead a healthy lifestyle.

Tennis Playground Markings are also a space-saving way to create a sporting legacy while developing children's sporting skills as well as communication, social skills, coordination, hand to eye coordination, physical development and teamwork.

Playing Tennis has many health benefits including improving children's cardiovascular fitness, an overall whole body workout, increasing muscular strength and endurance.

Furthermore, children will be able to participate in a friendly competitive game, learning good sportsmanship.

Technical Details
Associated Documents
Material Guarantees
Technical Details
Size: (L x W) 24M x 11M
Outline colour design
Thermoplastic
Associated Documents
Please contact us for further information.
Material Guarantees

Thermoplastic Markings