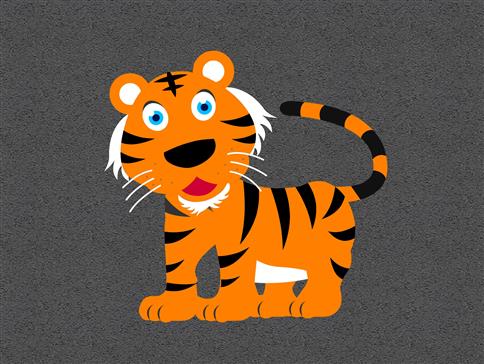 Tiger
This product is no longer available.
Please take a look at our latest Surfacing and Landscaping products here.
Our product code: UN-SL-PM-TIG
Children love learning about animals and the many fantastic characteristics they inhibit. Tigers are the largest cat species and one of the most iconic animals in the world. Children can learn all about tigers outdoors using our Tiger Markings Design for role play activities and outdoor lessons.

Early Years children will be able to relate to the tiger with this fun design on the playground floor.
Technical Details
Associated Documents
Material Guarantees
Technical Details
Size: 1M
Solid colour design
Thermoplastic
Associated Documents
Please contact us for further information.
Material Guarantees

Thermoplastic Markings