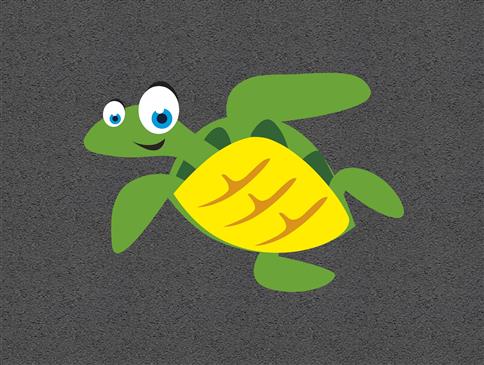 Turtle
This product is no longer available.
Please take a look at our latest Surfacing and Landscaping products here.
Our product code: UN-SL-PM-TUR
Provide children with a playground resource that gives them a wider understanding of what lives in the sea. Our Turtle Playground Markings is a fantastic addition to your playground surface that gices children a wider understanding of the different types of aquatic life.

The vibrant playground marking will naturally be included in children's pretend play games during play time and lunch time.


Technical Details
Associated Documents
Material Guarantees
Technical Details
Size: 1M
Solid colour design
Thermoplastic
Associated Documents
Please contact us for further information.
Material Guarantees

Thermoplastic Markings