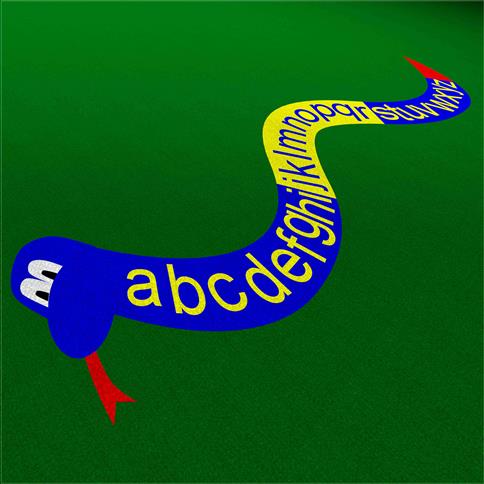 Saferturf A-Z Snake
This product is no longer available.
Please take a look at our latest Surfacing and Landscaping products here.
Our product code: P-SL-SAF-AZS
Brighten up the school playground with the A-Z snake to provide a supportive and cheerful aspect of the playground that children can use to exceed through the curriculum. Children begin to learn the arrangement of the alphabet and how letters appear outside of the classroom. This cheerful and pleasing product promotes a successful learning environment and makes playground look more welcoming to children.
Technical Details
Associated Documents
Material Guarantees
Technical Details
Colour: Assorted colours
Solid colour design
13mm pile height
1300gsm pile weight
Polypropylene yarn
SBR latex backing
UV stable
Associated Documents
Please contact us for further information.
Material Guarantees

Synthetic Surfacing