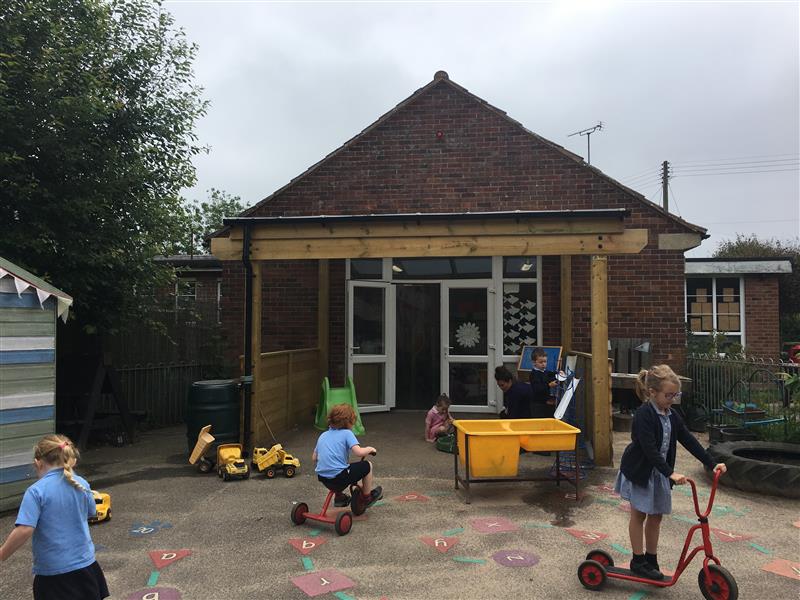 Wonderful Playground Developments To Enhance The Outdoor Environment
Our playground consultant, Marion Rolph, worked closely with Barningham CEVC Primary School in Suffolk to re-develop 3 areas in the school grounds.
The school now have an inspiring active play area situated in their EYFS playground as well as a fresh, new timber canopy. Elsewhere, a magnificent gazebo has been installed.
Active Play Area
Previously, the schools EYFS playground had a selection of equipment that had become tired and old, while no longer challenging the children or developing many key physical skills.
As this was the case, we decided to remove the old equipment and replace it with brand new equipment that would be in place for years to come.
The brand new area now consists of:
Inclined balance beam
Rope swing traverse
Log weaver
Climbing wall
This fantastic selection of Trim Trail Equipment enables the children to develop their all-round physical skills, while also learning to turn taking, develop socialising skills and building up climbing confidence.
Underneath this exciting equipment is our Artificial Grass Playground Surfacing, which ensures that the children can take safe risks without the risk of serious injury as it cushions the impact of trips and falls.
Outdoor Classroom and Canopy
Outside of the EYFS classroom door is a brand-new Timber Canopy!
Previously, the school had an older canopy in place, which did not satisfy their needs. We replaced this with a marvellous timber canopy that includes half-clad slides – ensuring the children are truly protected from the elements outdoors.
The new canopy has also provided protection from the rain and wind when the worse weather comes.
Finally, we installed a wonderful outdoor classroom. Every class in the school now have access to a wonderful space, situated amongst nature, to participate in lessons outdoors. The new Outdoor Classroom Gazebo is watertight, ensuring lessons will never be disturbed.
If you're looking for an outdoor classroom or to develop your early years playground, please feel free to Contact Us. We would love to provide a free non obligation quotation for your playground project.