We have a huge range of playground seating, benches and picnic tables for schools. Our seating areas create a wonderful social setting for children to foster relationships and improve social skills. We have story telling areas, different shaped picnic tables, perch benches, moveable seats and game top picnic tables. Our playground seating specifications are suited for different age groups and can be used as a platform to engage children when teaching.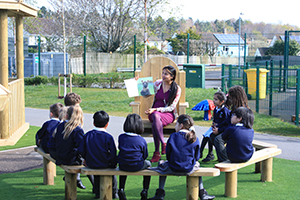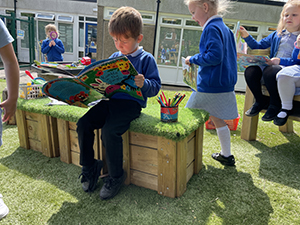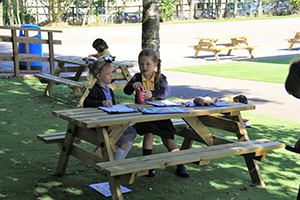 Create an exciting Story Telling area in your playground.

Playground Seating to suit any school

Create an engaging and exciting seating area for child-led play

Create an inspiring area for literacy with our playground seating

Our storytelling circles create an calm space for children to socialise in

Our Perch Benches create an exciting area for lessons and play

Create a magical space for fairytales to come to life with our storytelling circle

Children can socialise, eat and play on our Picnic Tables

Create a comfortable space for children to play in with our Seating Circles

Playground seating can create an inspiring area for literacy in the playground

Create exciting, comfortable areas in your playground

We have an amazing range of playground seating and picnic benches for schools

We have Game Top Picnic Benches for social fun

Our Chalkboard Top Picnic Tables were popular at Ashbury Meadow Primary School

Our Movable Seats can include a range of different designs!

Create your perfect Story Telling Area

Moveable Artificial Grass Seats are practical and bring areas to life

Create a performance area using our playground benches

We have fully recycled picnic benches for your school

We have a range of different shaped picnic tables

Would you like to create your own Amphitheatre?

Early Years children love our mushroom seats
Our playground seating areas are a great place for children to socialise and foster relationships. We provide pleasant seating arrangements that are ideal for enjoying lunch with friends in an outdoor environment boosting wellbeing and lunch enjoyment. We have numerous playground seating specifications that are suited for different age groups and can be used as a platform to engage children when teaching.