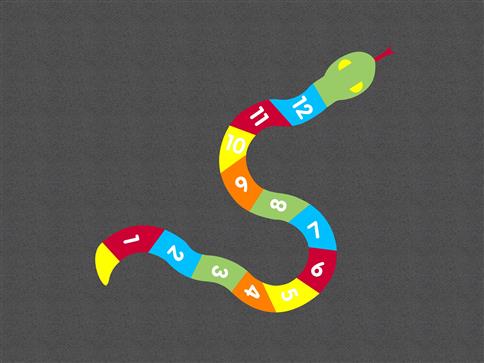 1-12 Number Snake
This product is no longer available.
Please take a look at our latest Surfacing and Landscaping products here.
Our product code: UN-SL-PM-12S
A great playground markings design that can be used to introduce early years children to mathematics and the 2 times tables.

The colourful snake design is a wonderful visual for any playground and will provides children with a fun alternative to other playground equipment.
Technical Details
Associated Documents
Material Guarantees
Technical Details
Size: (L x W) 3M x 1.8M
Solid colour design
Thermoplastic
Associated Documents
Please contact us for further information.
Material Guarantees

Thermoplastic Markings