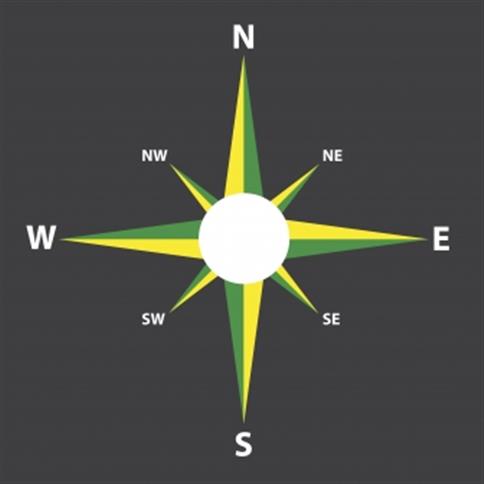 Compass
Our product code: UN-SL-PM-COM
Design a cross-curricular school playground with our fantastic range of Thermoplastic Playground Markings. Our playground compass marking design will help children develop their compass skills, enhancing their Geography knowledge and lessons.
Children will learn about directions and cardinal points while also developing their map reading skills through exciting map reading activities in the playground. Excitement levels will rise when children know they'll be heading into the playground to participate in Geography lessons.
Participating in fun, active Geography lessons will ensure every child is excited to participate while developing their understanding of the lesson at hand.
Imaginative games will also be enhanced as children use the compass as a focal point. You will notice children's geographical vocabulary and knowledge develop through play as they begin to use directional words within their games.
Our thermoplastic compass playground marking serves as an excellent playground resource for Geography and imaginative play.

Technical Details
Associated Documents
Material Guarantees
Technical Details
Size: Ø3M
Solid Colour Design
Thermoplastic
Associated Documents
Please contact us for further information.
Material Guarantees

Thermoplastic Markings