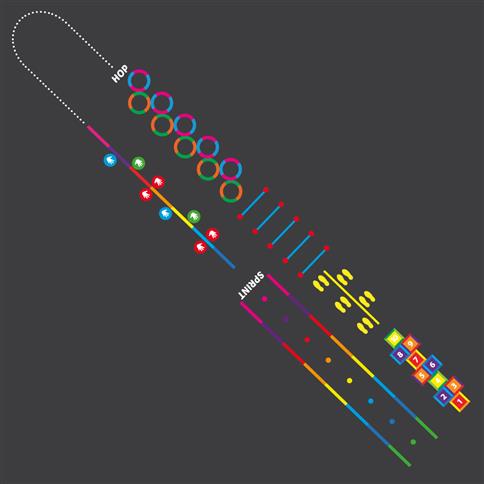 Trail 1
Our product code: UN-SL-PM-FFTO
Create an exciting, healthy playground with our Fun Fitness Trial Playground Marking.

Children will love getting active while jumping and running with their friends as they develop bonds with other children.

Teachers could include this marking in story time where the children must act out the story there being read.

"Hop in the hoops; make sure you don't fall in the water!"
Technical Details
Associated Documents
Material Guarantees
Technical Details
Size: (L x W) 15M x 3.5M
Outline colour design
Thermoplastic
Associated Documents
Please contact us for further information.
Material Guarantees

Thermoplastic Markings