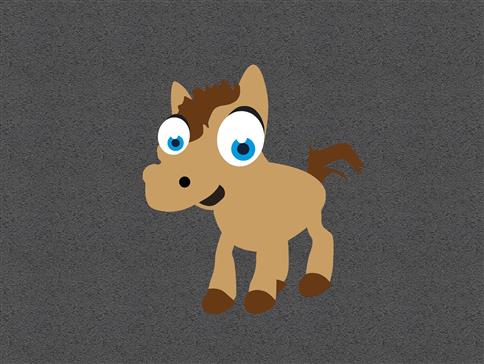 Horse
This product is no longer available.
Please take a look at our latest Surfacing and Landscaping products here.
Our product code: UN-SL-PM-HOR
Transform a section of your tarmac playground into a farm area with our fantastic Thermoplastic Playground Markings.
Our Horse Playground Marking is a wonderful addition to any school playground, helping to introduce Early Years children to the wonders of the animals of the world as well as enhancing their playtimes.
Children will begin to gain a wider understanding of the world along with the wildlife around them as they begin to recognise animals outside of school. As well as this, they will begin to be able to compare the horse to other animals, after seeing the marking on the playground. Such as, the horse has a tail, hoofs and a maine while a dog doesn't have a maine and hoofs but has paws and a tail.
As the marking is so vibrant and colourful, children will naturally use it as a focal point for their imaginary games, enhancing their playtimes and child-led games.
Technical Details
Associated Documents
Material Guarantees
Technical Details
Size: 1M
Solid colour design
Thermoplastic
Associated Documents
Please contact us for further information.
Material Guarantees

Thermoplastic Markings