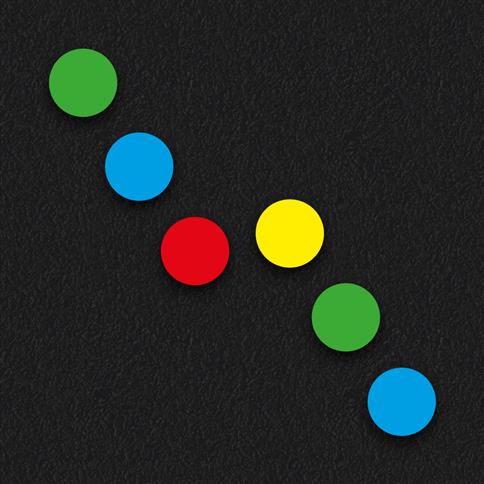 Spots
Our product code: UN-SL-PM-S
Bright, vibrant and colourful, these stunning rainbow spots will add life to your standard playground surfacing and invite pupils to use their imagination during playtime.

Whether using them to count, play hopscotch or identify the colours, these colourful circular playground markings are both aesthetically pleasing and have massive educational potential!

Providing simple yet exciting and unique playground features, such as these thermoplastic multi-coloured markings, encourages pupils to develop their imagination and problem-solving skills, as well as build their story-telling ability as they craft their very own game and play ideas.


Technical Details
Associated Documents
Material Guarantees
Technical Details
Size per Spot: 0.2m
Outline colour design
Thermoplastic
Associated Documents
Please contact us for further information.
Material Guarantees

Thermoplastic Markings