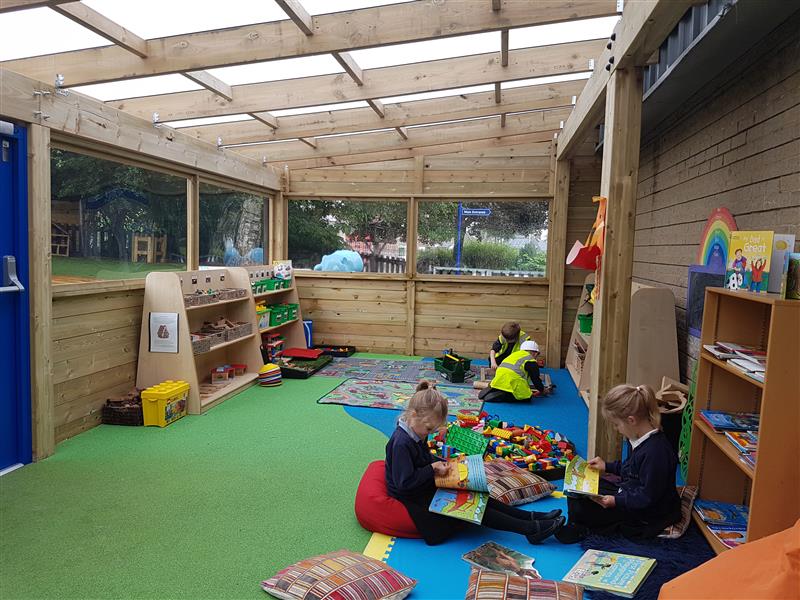 An incredible timber canopy that imrpoves storage, weather protection and free flow play
Our Sales Director, Paul Bayliss, worked in partnership with Blakehill Primary School to develop an enclosed timber canopy for the school's reception classroom.
The school wanted to remove an old canopy that was beginning to look dated. It offered limited free flow space for the children and had poor weather protection.
Blakehill's teachers were not able to store resources or equipment under the canopy as it lacked storage facilities and security.
Moreover, the canopy's size was too small for the area and didn't directly cover the entrance to the classroom which affected the children's free flow play and learning.
A timber canopy with full cladded and glazed sides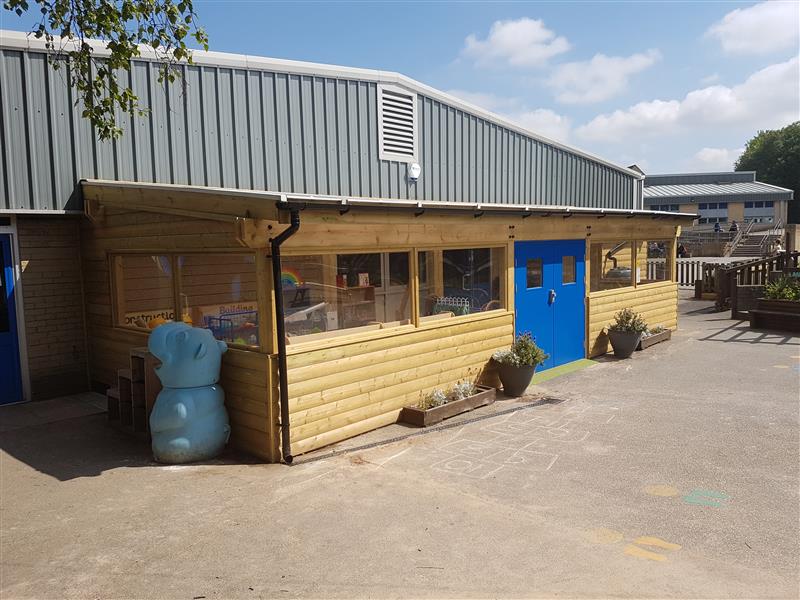 We replaced the school's existing canopy with an incredible upgrade that includes exciting features that will improve the lives of both the children and the teachers.
The new canopy includes full cladded and glazed sides to enclose the area and fully protect children from the elements during play.
We increased the size of the canopy to improve free flow play from inside the classroom to the outside. The children now have a huge additional space to explore and engage in group activities.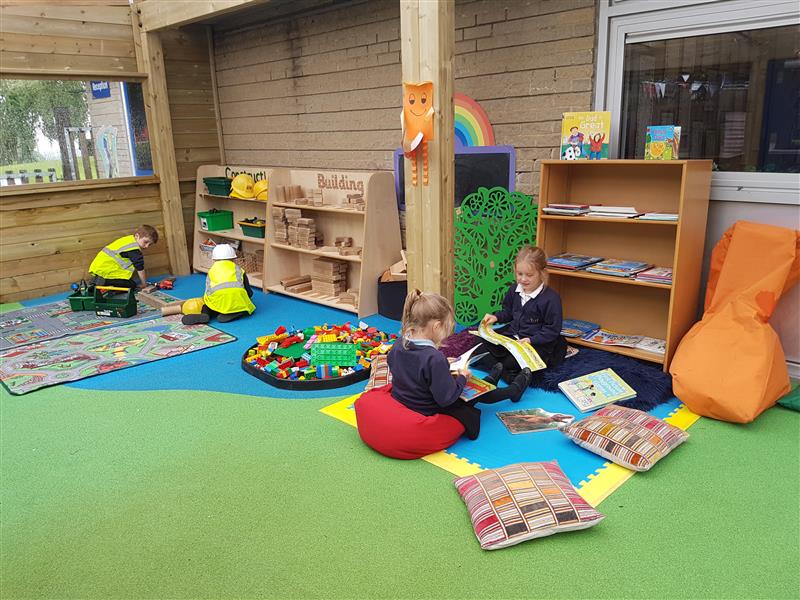 For storage, we added an internal storage unit which will help keep resources tidy and safe. It will also help de-clutter the reception classroom and help teachers when organising learning for the day. The storage unit is also easily accessible from inside the canopy.
Moreover, the canopy includes a fire door with panic bar to help increase safety.
We installed Wet Pour safety surfacing within the canopy area to protect children from falls and create an appealing place to play. The school chose red, green and blue colours to give the area fantastic aesthetic appeal.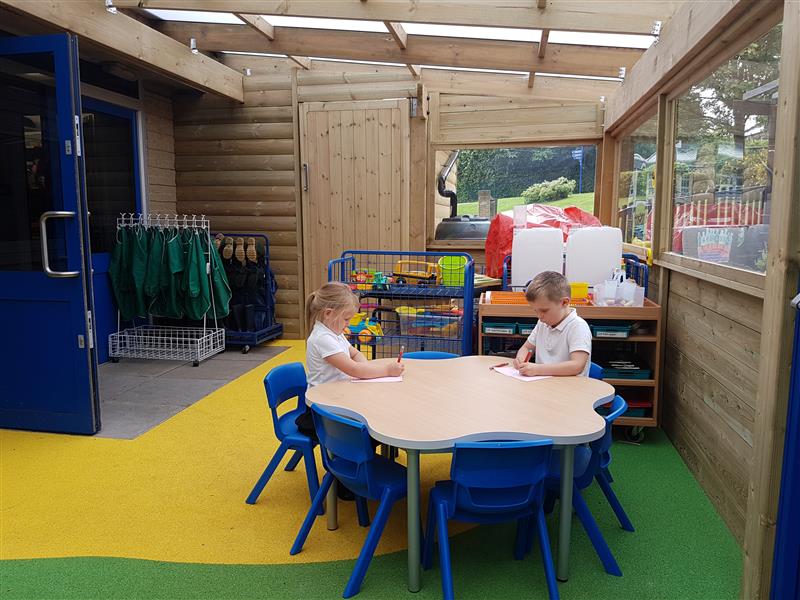 It was a pleasure to work with such a fantastic school and we're glad they're pleased with the overall outcome. The school now has a fully enclosed timber canopy that has improved storage, safety and free flowing play.
Are you interested in adding a bespoke timber canopy to your school building? Complete our Contact Form and we will be in touch to arrange a free site visit and design presentation. You can also view our range of School Canopies here.