Outdoor Learning and Play
10 Wonderful Benefits Outdoor Musical Instruments Bring To Your Little Learners
Outdoor musical instruments ignite all areas of development and further enrich children's educational play experience.
Musical instruments outdoors create endless learning opportunities and encourage children to explore and investigate sounds, rhythms and beats.
Here are ten wonderful benefits that outdoor musical instruments bring to your children and outdoor learning environment:
1. Promote Language and Communication Development
When playing outdoor musical instruments or simply listening to others create beautiful melodies, children pay close attention to what they can hear as well as responding to the noises being made: supporting their ability to process language and speech.
As children listen and respond to what they can hear and the sounds the musical instruments make, it begins to help their brains connect new pathways to enhance their language and communication development through play.
To create new themes as a group, children will need to cooperate, communicate and compromise with one another to decide on what they want to play, where they want to play it and who is going to be playing each instrument.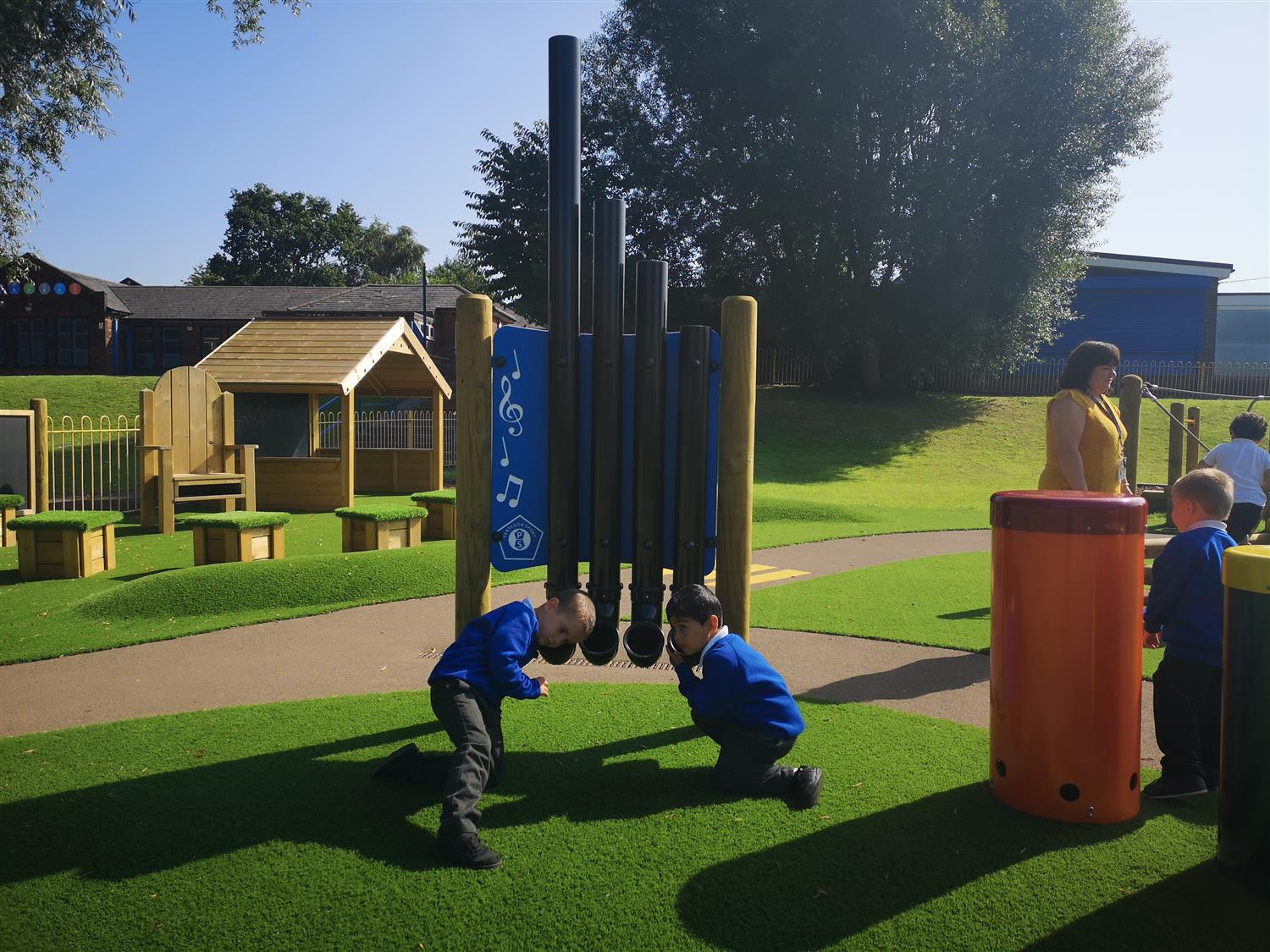 2. Improve Working Memory
Working memory enables children to process information quickly and improves focus when there are distractions.
While using outdoor musical instruments, children are continuously improving their working memory. From memorising tunes and focusing on melodies in groups, children will need clear focus.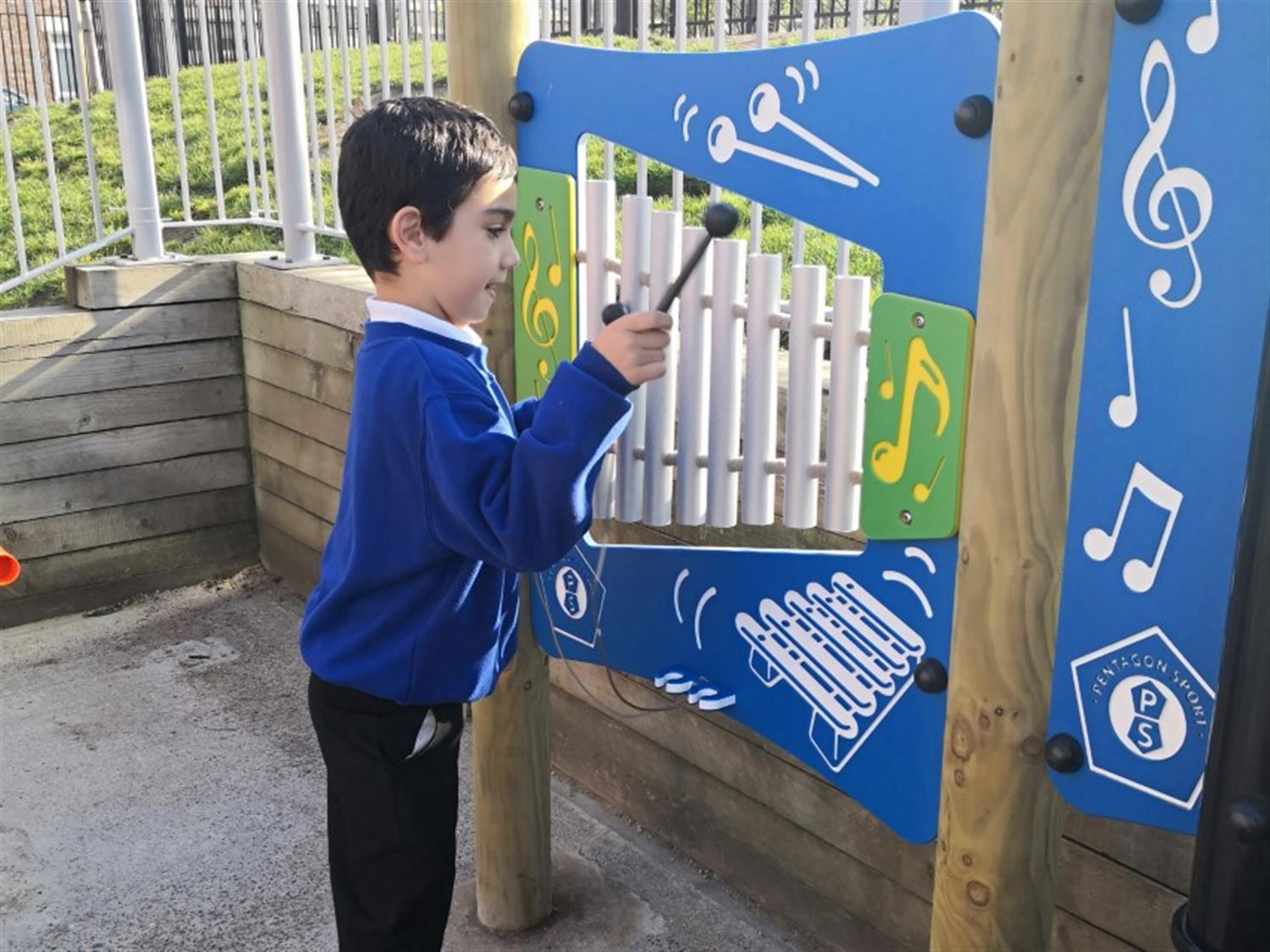 3. Increase Concentration
Outdoor musical instruments grab children's attention and keep them fully focused and occupied. With so many different distractions on the playground, some children may not always fully benefit from the resources in front of them
Creating music require focus and children will naturally increase their attention span and further improve their concentration levels while learning.
4. Nurture Social Skills
Social skills are the everyday skills we use to communicate and interact with one another. Music can be a fun and engaging way to nurture children's social skills from a young age.
Here is one example:
Using music as a focal point, children can work in teams to create their own orchestra and perform in front of their friends. Not only will children learn to express themselves in front of their friends, the children watching will learn to appreciate and give thanks for the performance.
While preparing the show, children will need to work together to ensure the stage is ready and also agree on who will play what musical instrument outdoors. This is an excellent activity that truly focuses on teamwork and cohesion.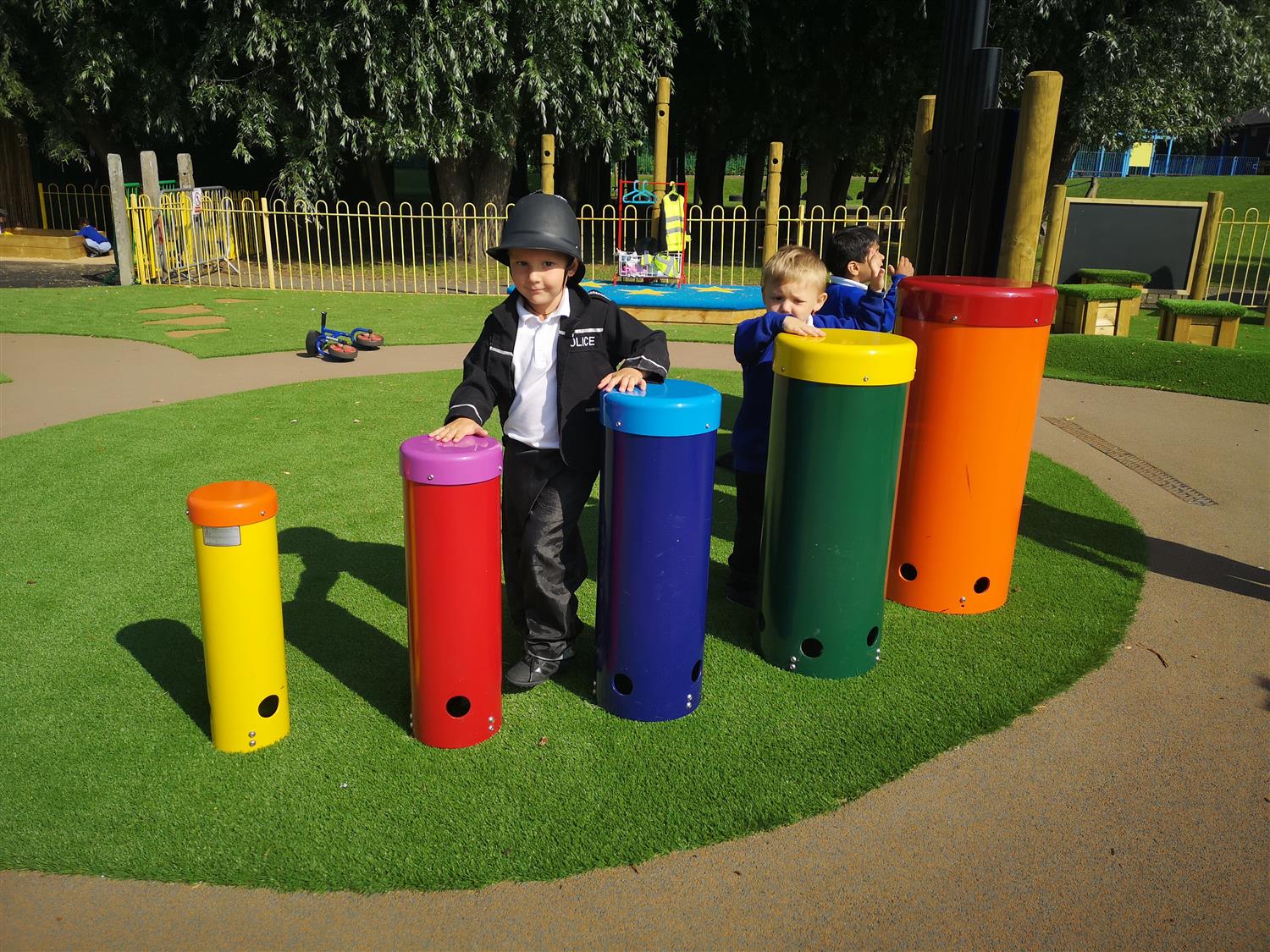 5. Improve Self Confidence
Music brings out children's inner creativity and provides them with a platform to express themselves. This can help children who are shy or lacking in confidence because they are taken to their own world.
While mastering the art of music, children will naturally become more confident and will enjoy performing with others. Music can also be the perfect medium to bring children together as they share their own musical sounds with each other.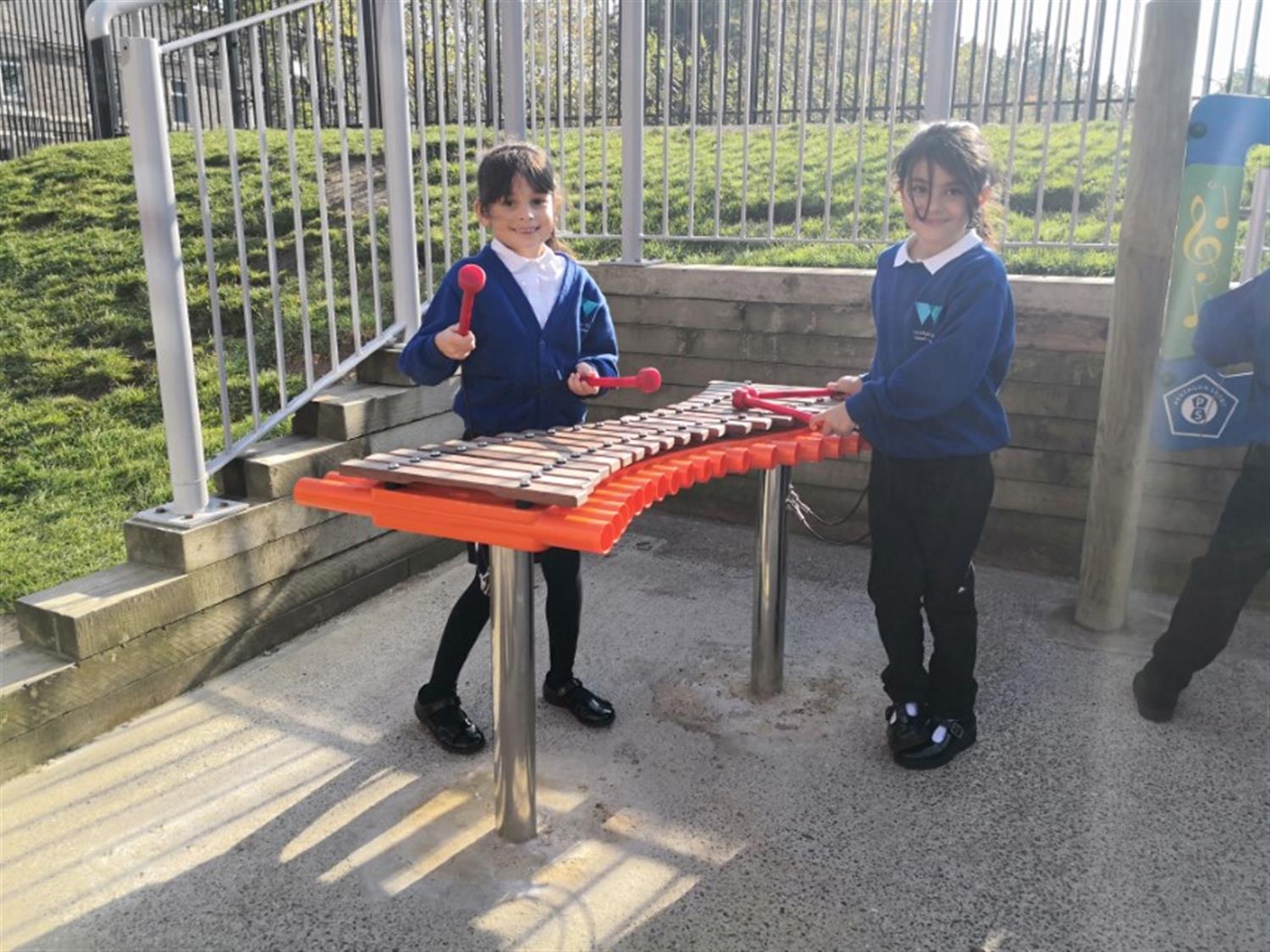 6. Inspire Creativity
Instruments enable children to share creative ideas as they collaborate and compromise over what to play and how to play their magical tune to their audience.
Moreover, children are naturally drawn to musical instruments, involving them their imaginary play games. For example, they may drum to the beat of the monster coming over the hills and build suspense or play their own little theme tune before beginning a new game!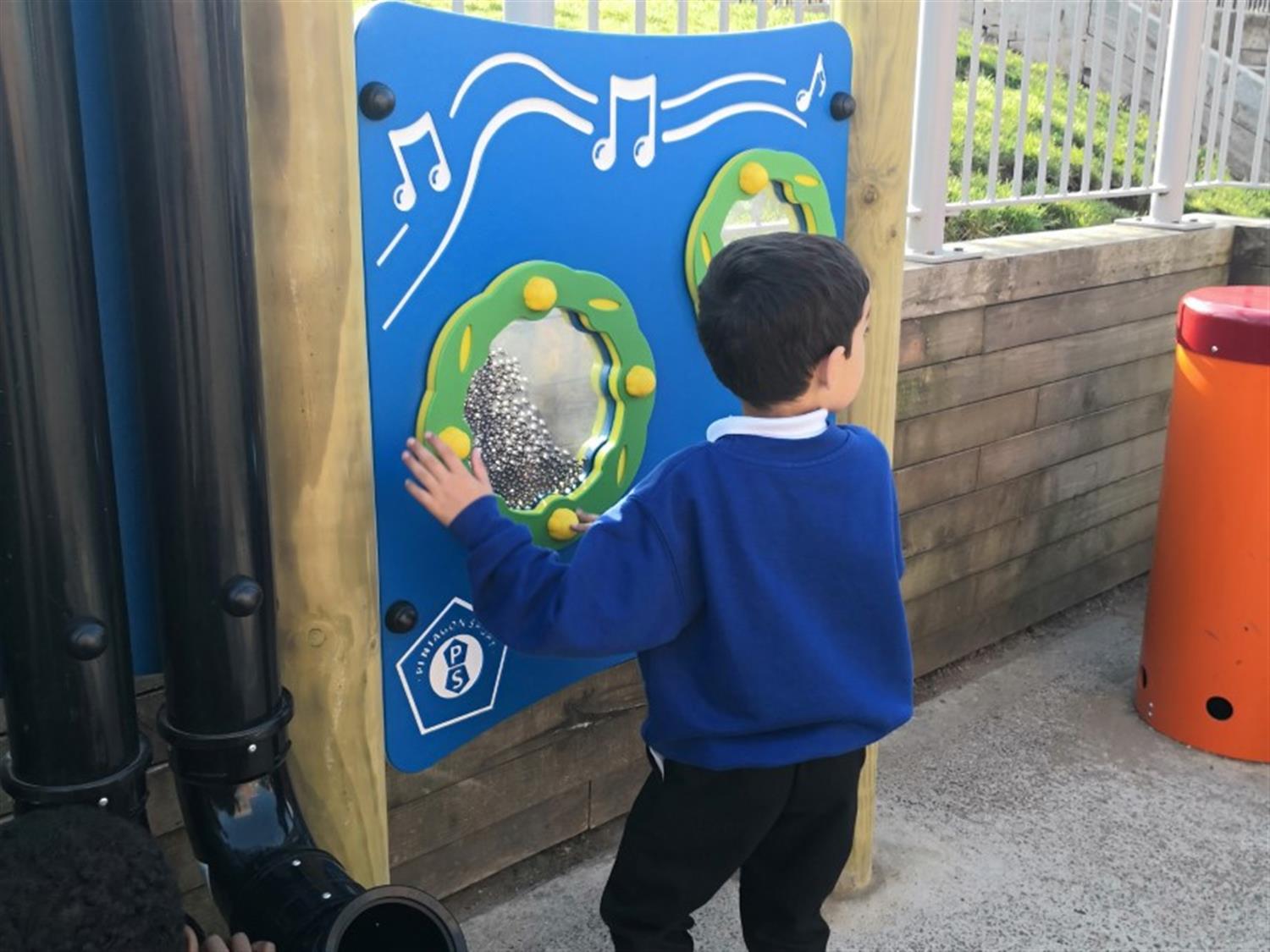 7. Promoting Emotional Development
Social development is all about learning more about their own emotions, as well as those of other people around them. This includes learning to manage their emotions, how they feel and express them in a good way.
Outdoor musical play equipment can improve this area of development as it provides them with a way to express how they are feeling as well as giving them a way to open up and communicate if they are struggling to do so.
Moreover, banging on a drum or hitting a chime with a beater is a wonderful way to reduce any feelings of anxiety, worry or stress children may be feeling as it enables them to immerse themselves in an activity!
It has also been proven that as children play their own calming melodies, they can fully relax and let go of anything bothering them. In turn, promoting better mental health and emotional development.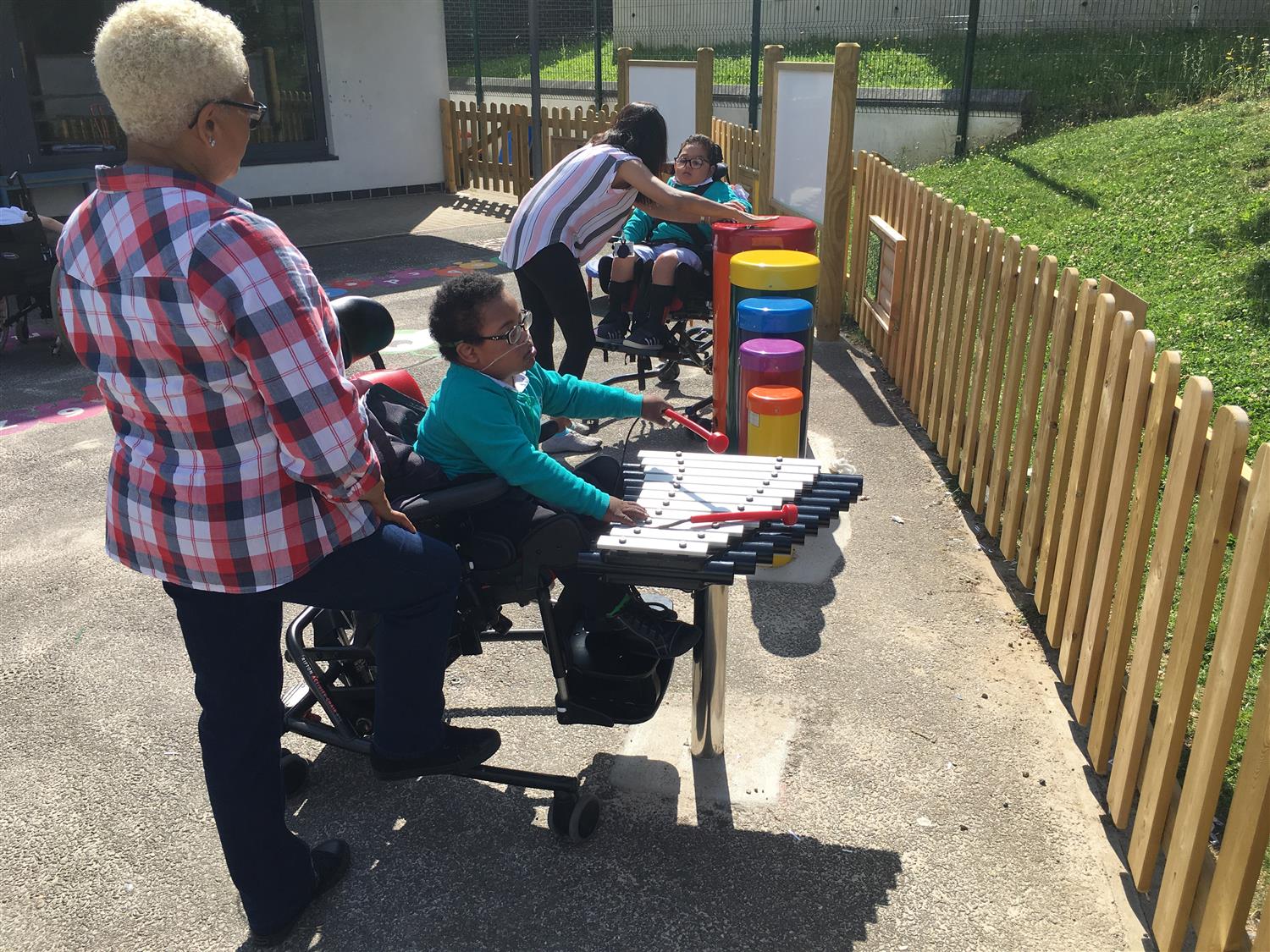 8. Practice and Improve Physical Skills
Outdoor musical instruments are perfect for enhancing physical skills in the playground!
While playing with instruments, such as individual chimes and tongue drums, children take a beater, natural findings and other materials and hit the drum or the chimes with them to create a magical melody.
As they hit the instruments, children are improving and enhancing their gross motor skills, fine motor skills and coordination by gripping the beater and aiming at what part they want to hit: investigating what the different sounds the instrument makes when they hit it hard or soft and on different areas!
Outdoor musical instruments can be placed in early years playgrounds or nursery gardens to promote early literacy skills, physical grip and grasp, handwriting and fine motor control through play.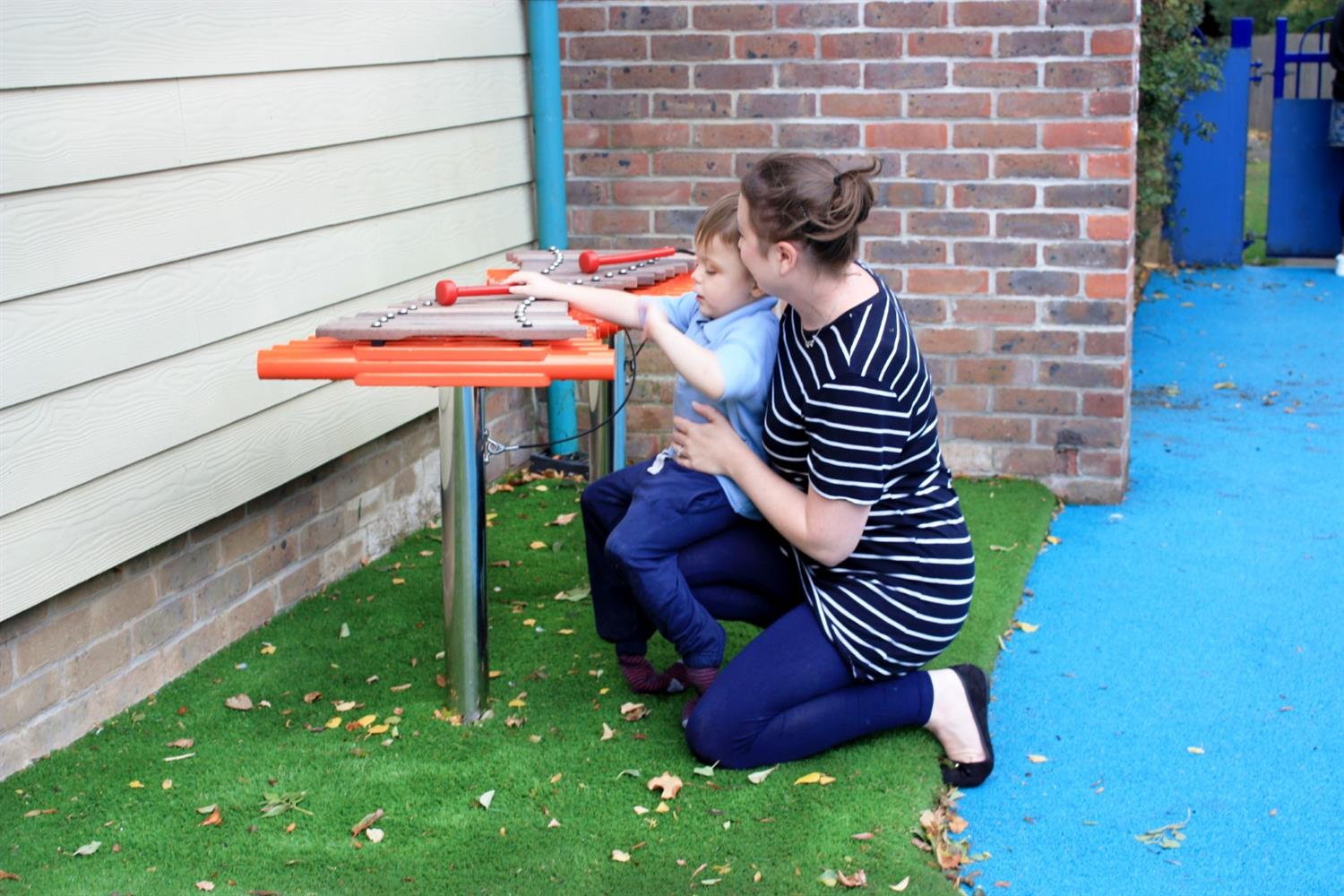 9. Create an inclusive play environment
An inclusive play environment is about enabling all children, no matter their need or ability, to work together and play together.
Designed to be played from all different heights and angles, it ensures those using walking aids or wheelchairs can get involved and play alongside their friends .
Moreover, children can play magical tunes with one another as they are brought together by the sound of music and imaginative play!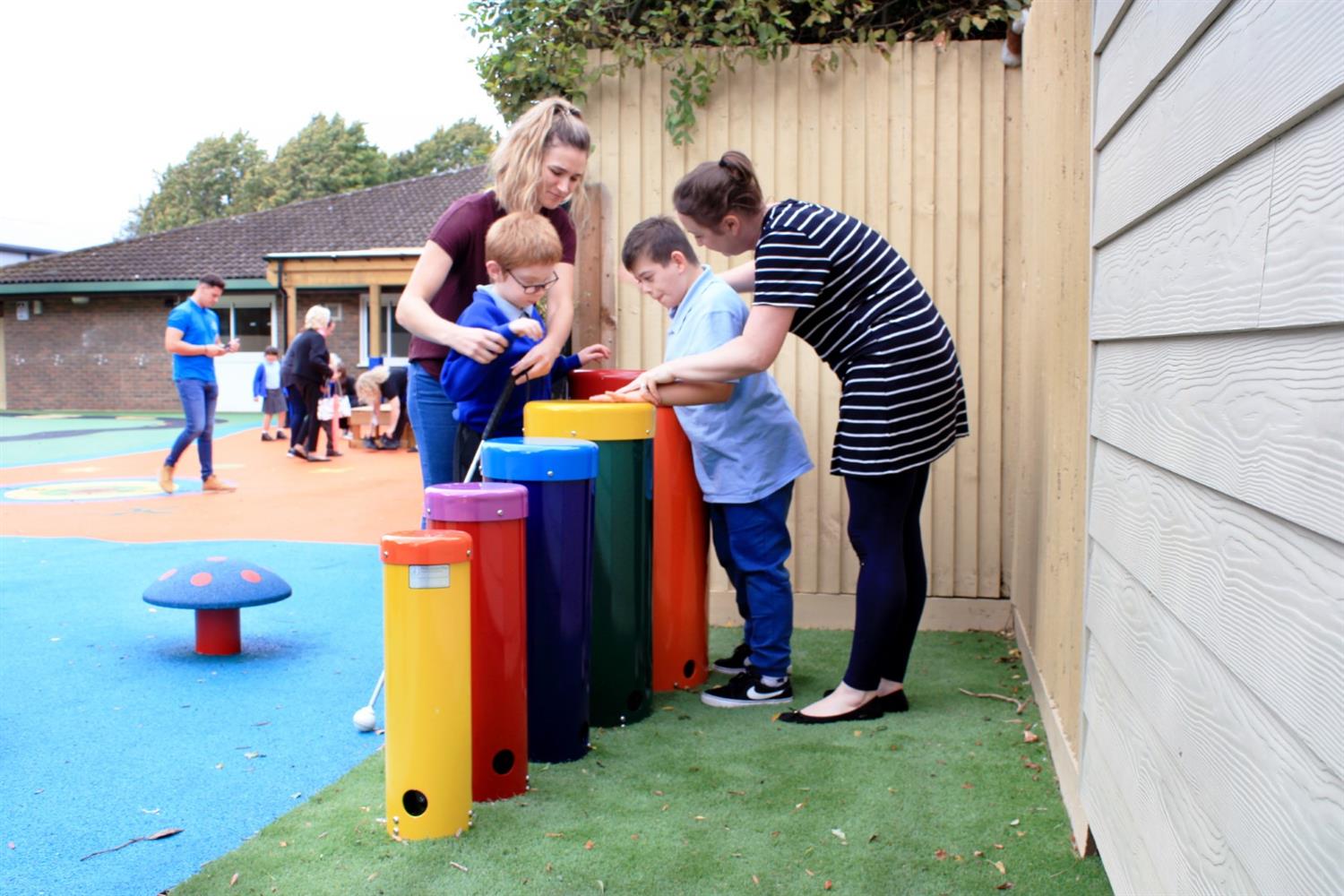 10. Sensory Development
Of course, with any playground resource that produces sound comes a sensory experience, particularly focusing on the auditory side of development.
When children explore ideas and concepts while using instruments, it connects more pathways in the brain as they improve the auditory system through listening to music, creating different beats and experimenting with sound.
Moreover, while playing and exploring musical sounds, it stimulates the part of the brain that is responsible for reading, maths and emotional development, ensuring that outdoor musical instruments offer more than just auditory stimulation.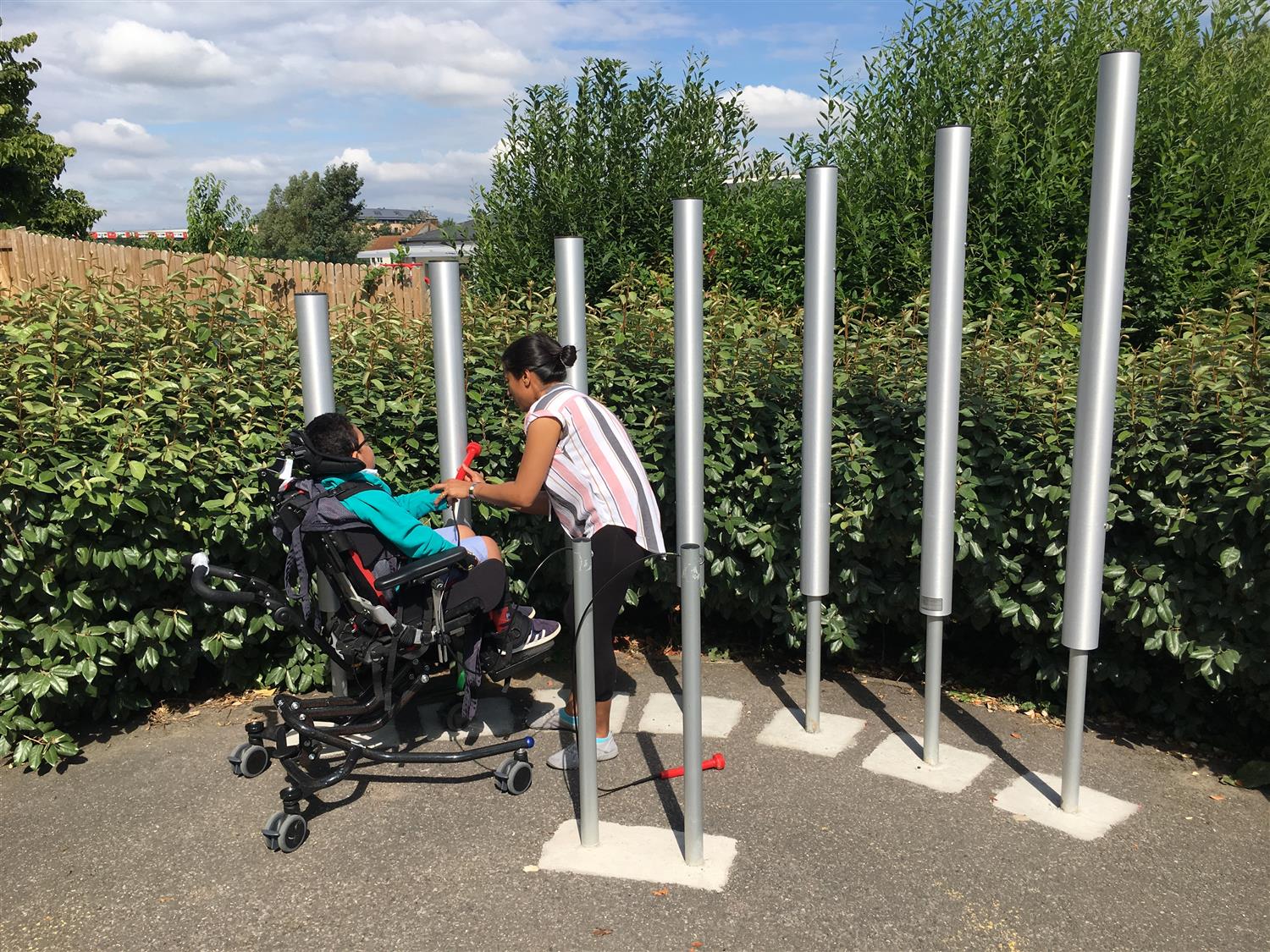 Outdoor musical instruments can offer plenty of benefits to your children and truly enhance their educational play experience.
Our huge range of Outdoor Musical Instruments inspire children to explore different musical sounds, experiment with beats and rhythms, learn how to count and perform music together.
Moreover, in the great outdoors, your little musicians won't be disturbing other classes and you don't have to worry if the hall isn't available for a weekly music session!
With so many fabulous benefits, why wouldn't you want to introduce a new orchestra into your school playground or nursery setting? We have plenty of exciting Outdoor Musical Instruments available which would be well-suited in any outdoor area, please Contact Us today to begin the process of enabling children to reap these exciting benefits and produce lovely, magical melodies together.
Our expert Product Design team have been working hard to perfect a brand new range of innovative outdoor musical instruments, take a closer look and find out more about these exciting new products here.