We share some expert recommendations on themes, layout and SEN Playground Equipment to ensure your outdoor environment is ready for children with special needs.
It's well documented that one of the first traits that becomes obvious when a child with SEN enters the school system, is their lack of social skills.
Free time for children, especially during the course of a very controlled school day, is undoubtedly very important and, for the most part, works well to restore the children's energy levels and concentration, enabling them to refocus so as to ensure that the latter part of the day is equally productive.
Sadly, it is these periods of the day that many pupils with SEN dread the most because, as the title implies, free time does not usually provide the type of organised structure and familiarity that such children crave, or indeed need, in order to keep their anxieties at bay.
Unfortunately, it's an SEN child's inability to voice and manage these very anxieties, that often leads to negative reactions in the playground.
Trying to establish a balance between instilling good behaviour and showing understanding as to why a child with SEN may have acted inappropriately, is always going to be very difficult for schools.
Educational settings will never want to be seen to be condoning undesirable behaviour but they can certainly go a long way to alleviating many of the common causes of frustration by thinking carefully about the way their outdoor spaces are laid out.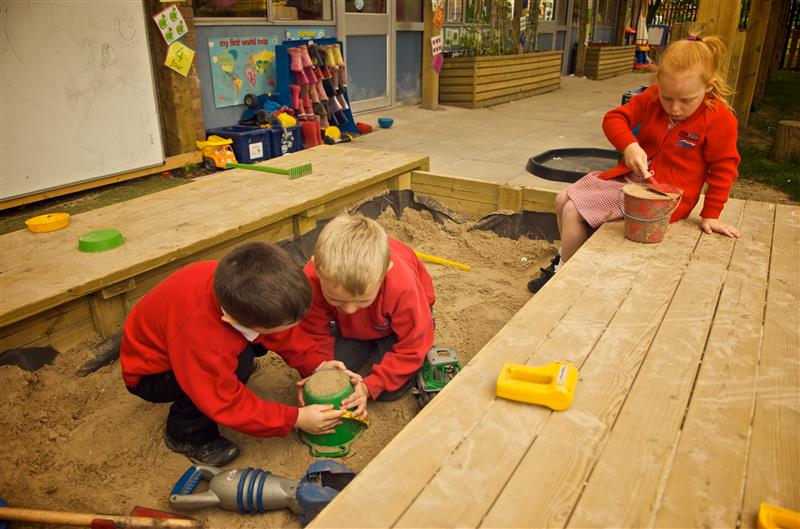 All children with special needs will have areas of great strength; many have an exceptional memory for particular facts while others are great mathematicians or very artistically inclined.
While we must always celebrate the child's forte, it is also imperative to identify exactly where their weaknesses lie; it is only in recognizing these difficulties that practical resources and playground equipment can be put in place to help our SEN children.
We are all unique and, in this respect, children with SEN are no different.
Not wishing to tar everyone with the same brush, we have collated a brief list that highlights some of the more common areas of difficulty that SEN children may share so as to be able to demonstrate how rethinking a school's outdoor space may help improve the following:
Behavioural Traits
Emotional Feelings
Remembering Multiple Instructions
Sensory Processing
Social Communication
Social Imagination
Social Interaction
Sustained Concentration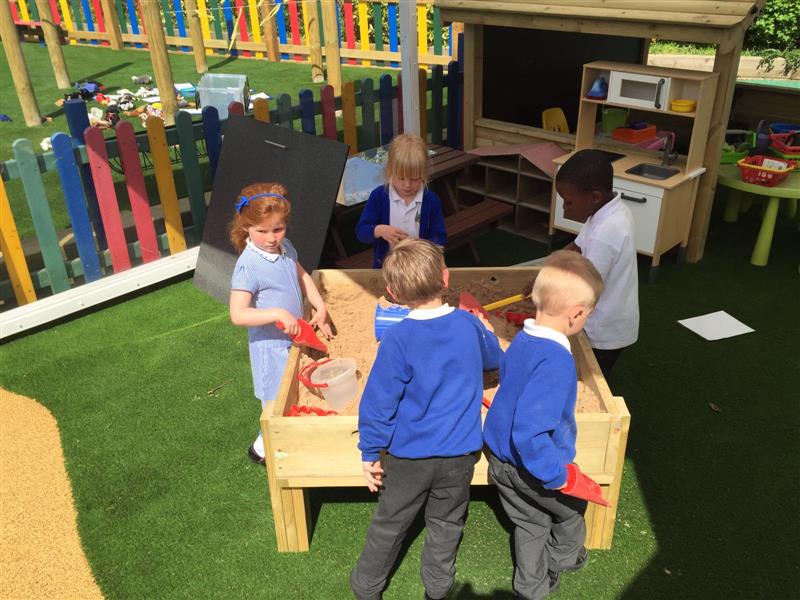 1. Quiet Retreat Area
Many SEN children are easily agitated when their senses are over-stimulated, unable to cope with the bombardment of information that their eyes are taking in.
It's important to remember this when trying to create a calm area, in as much as it may be prudent to use a Nature Zone, with neutral colours, as your retreat, avoiding bright colours and busy patterns.
In doing so, not only are you providing a much needed haven for those who struggle to deal with the chaos that naturally ensues during break times, you're actually developing a section of the school that has multiple purposes, recognised by the whole schools community for its secondary functions, so as to ensure that there are no negative connotations associated with retreating to this area.
Quiet Area Suggestions:
Use natural bow top timber fencing, complete with a little pedestrian gate, within which to place an assortment of planter benches.
Using beautiful wooden trellising will help you achieve a more enclosed feeling, providing a sense of privacy while not appearing to create a harsh segregation, as can sometimes be the case when using metal fencing or brick walls.
Such areas can be readily developed over time with the addition of simple timber perch benches, for extra seating, along with a timber canopy, which can be easily constructed to suit the shape of this retreat.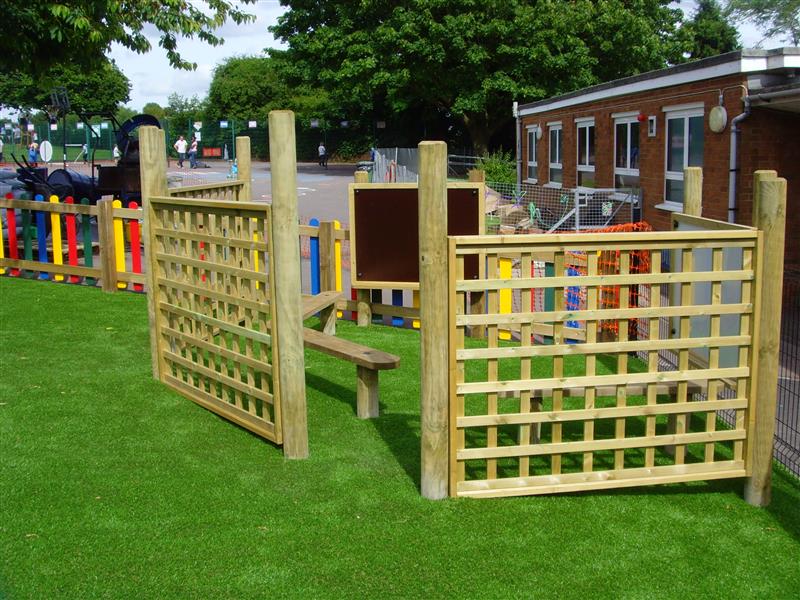 2. Break Time Performance Club Area
In trying to provide structure to children with SEN, we must be mindful that we differentiate between creating more organised activities and simply directing them in their actions.
Developing an outdoor performance area will allow you to run an outdoor performing arts club during break times, giving SEN children the guidance they crave without feeling too much like they're still in the controlled environment of a traditional lesson.
Performance Club Area Suggestions:
Use a single decked stage and place perch benches to the front. It's a great idea to position musical panels within the area, encouraging those who don't want to take centre stage to still play an active role by providing accompaniment – remember, accompaniment does not just apply to singing, but can also be an effective way to add drama to a play through the use of a drum roles or a loud crash at relevant parts of a story.
Erecting giant mirrors to the performance area would be a great way to help children explore facial expressions and body language, something which is immensely difficulty for children with SEN.
Of course, with timber canopies being so versatile, in terms of size and shape, there is always scope to cover your outdoor performance area so that this break time club can continue throughout the year.
Take a look at our playground development at Foxwood Special School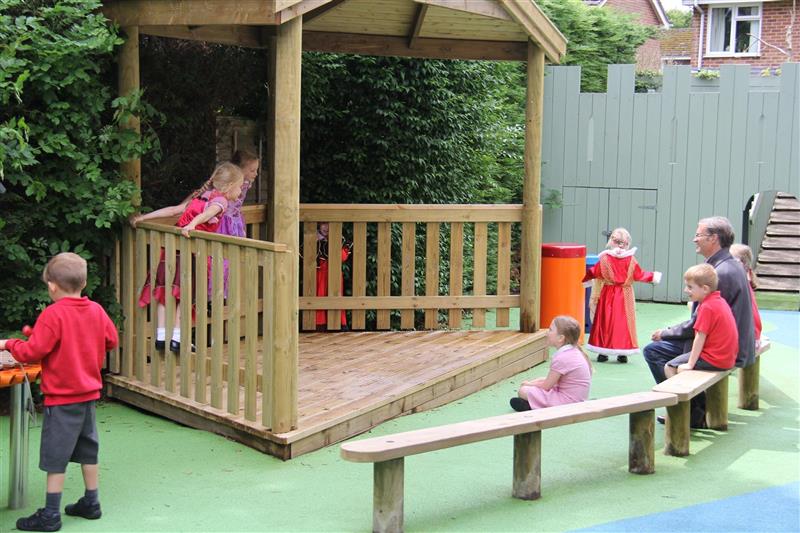 3. Visual Reminder Stations
We recognise that schools work very hard to ensure that staff are knowledgeable about SEN but there is always one phenomenon that stumps many; while it's very common for a child with SEN to have an incredible memory for particular facts, on quite complex topics at that, they have immense difficulty remembering multi-step instructions or what daily rules they're expected to abide by.
Having basic social guidelines or school rules clearly written, as visual reminders, can make getting through each day a lot easier for SEN children.
Visual Reminder Suggestions:
Place giant mark making boards along the path that leads into the school building; this is a very simple solution that will serve your SEN children well without necessarily highlighting the children that need a little more guidance with ordering their actions.
It's vital that instructions are short and to the point, so your trail of alternate chalk and white boards could read as follows:
BAG ON PEG, COAT ON PEG, LINE UP QUIETLY, SIT FOR REGISTER.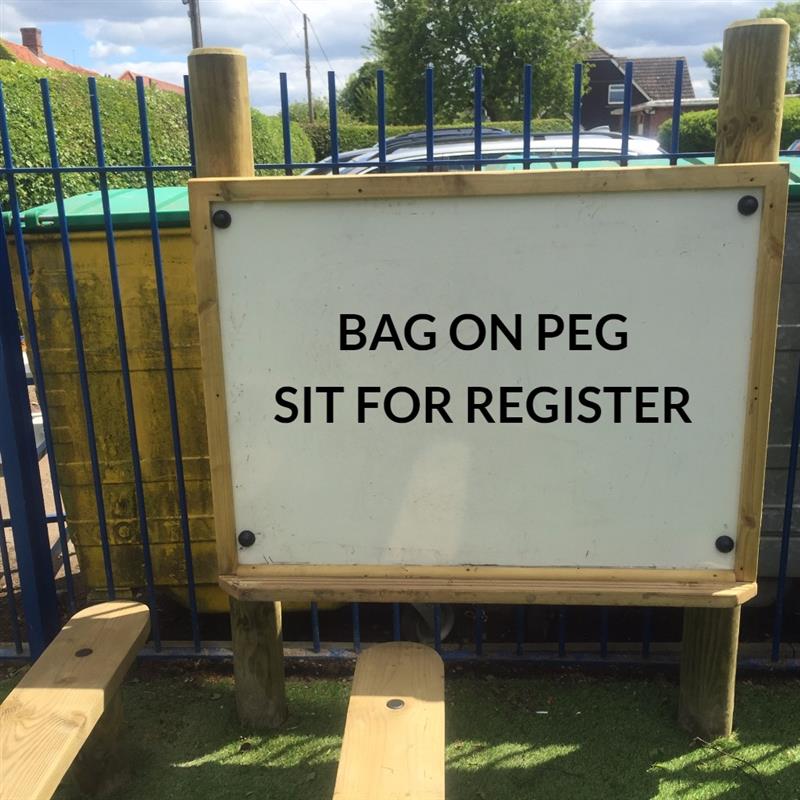 Many children with SEN will find changes to their normal daily schedule very traumatic; pre-empting such variants can go a long way to help prepare them for the occasion, greatly diminishing the chance of negative reactions.
Using your mark making trail, as a visual reminder of how the day will unfold, can be an easy, highly effective, solution...
REGISTER, EARLY ASSEMBLY, FIRE DEPT COMING, LATE LUNCH.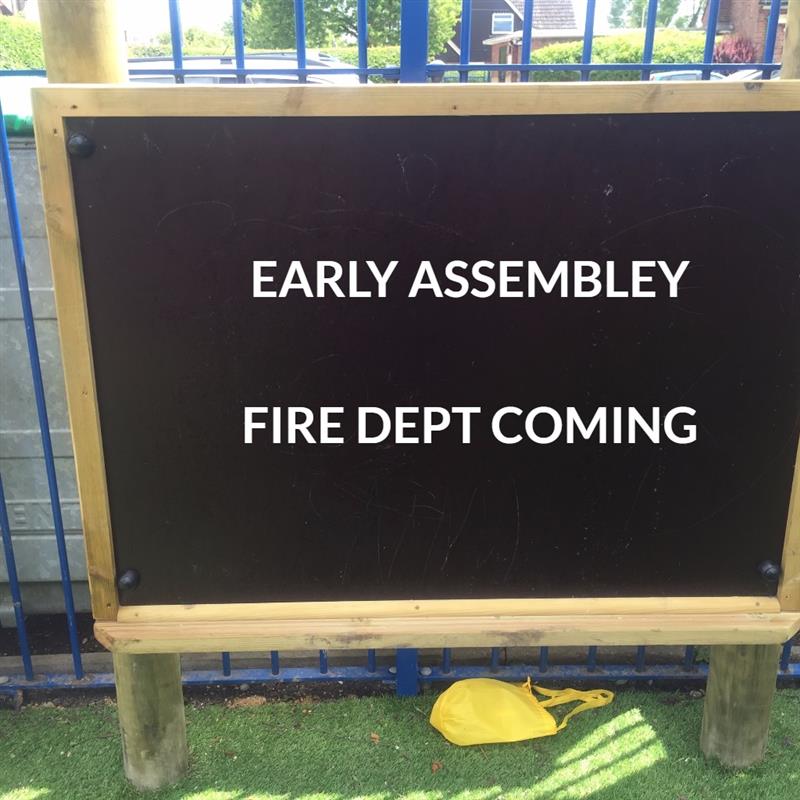 4. Tactile Stimulation Zone
Having already touched on the overstimulation of the visual senses, as commonly experienced by SEN children, it's worth pointing out that many of these children will also have tactile sensory issues, which often presents itself as having difficulty tolerating the sensations generated by everyday tasks that most of us will not give a second thought to i.e. getting dressed, grooming ourselves and even chewing our food.
While it's helpful, in the short term, to deal with these difficulties empathetically there is also much work that can be done to provide a long term solution for children that struggle with touch and texture; exposing your SEN children to unavoidable sensations will, over time, desensitize them to such stimulation and ultimately make day to day experiences easier to cope with.
Tactile Stimulation Suggestions:
Zone off a section of the playground using bespoke fence panels, such as willow or bamboo, the course textures of which will challenge the senses, encouraging SEN children to overcome their anxieties while in a familiar area – remember that familiarity itself brings a certain amount of emotional stability, giving rise to a more tolerant approach to the sensory onslaught that these tactile stimulation zones provide.
The focal point of this part of the playground should undoubtedly be a Mud Kitchen, not merely for the obvious consistencies, namely mud and water, but because of the opportunities that arise from the kitchen theme, which can bring about the introduction of a vast array of textures from flannel dishcloths and woollen pot holders to rough scouring pads and metal pots.
Also pivotal to this area would be the placing of a Water Wall along with some planter boxes, not solely for the fact that they provide mud and water for the 'kitchen' but in as much as they too serve very important functions in their own right. The benefit of the water wall is obvious, given that the calming effect, brought about by playing with water, is well known.
What is often less appreciated is just how difficult it can be for many SEN children who are over-sensitive to smell; the Planter Boxes play an integral role in providing somewhere to cultivate plants that are overtly fragranced, helping the children to gradually become desensitized to olfactory stimulation.
Take a look at our playground development at Green Lane Special School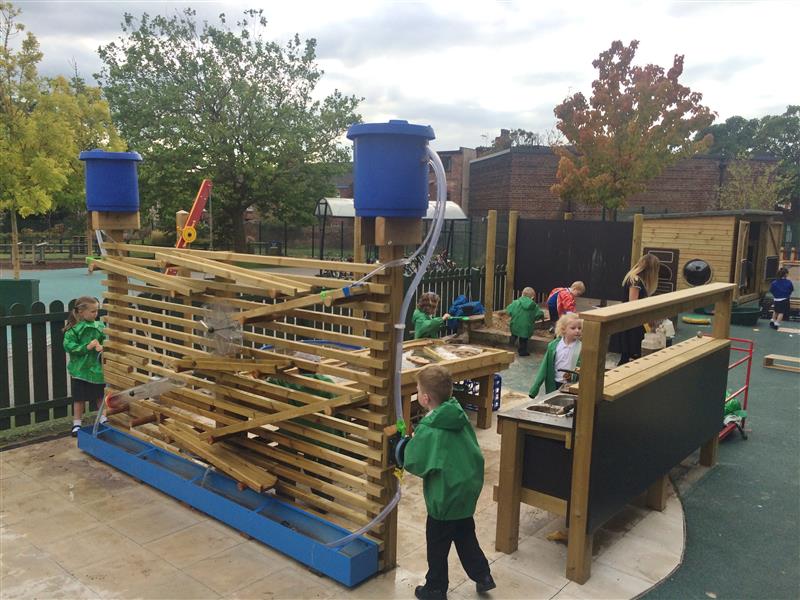 5. Free Flowing Trail Equipment
Knowing that break times can be extremely overwhelming for most children with SEN, it's not surprising that the majority of their misdemeanours happen at these times, when their anxiety levels are often at their highest.
While nobody seeks to overlook bad behaviour, we do acknowledge that apprehension plays an enormous part in the making of poor decisions, rendering daily conformities, such as queuing and being mindful of the personal boundaries of others, much more challenging.
If we know this to be true, then it seems reasonable to try and rid the playground of the type of settings that would require this level of social etiquette.
Free Flowing Trail Suggestions:
Use a succession of play apparatus to create a trail that encourages continuous movement rather than providing a large solitary playframe, which can tend to cause a stationary queue to form, leading to incidences that are born out of angst.
Laying a linear Trim Trail will promote free flow play while, importantly, providing your SEN children with a visual guide as to what they can do with their time; combination trails give order and structure to outdoor play, which is what children with SEN yearn for, as opposed to offering an open field in which there are no parameters and simply gives rise to a great deal of anxiety for these little children.
With SEN children about to enter the school system for the first time, we hope this post has given you some added guidance as well as ideas for your school playground. Feel free to Contact Us for an expert consultation as we have transformed many outdoor environments for children with special educational needs.
Other Posts of Interest:
Inclusive Outdoor Games For Children With Hearing Disabilities
Sensory Play Ideas For Special Needs Children