Everything you need to know about the new Pentagon Play Water Wall
Our new Water Wall is finally here and available to schools across England and Wales. Pentagon Play's 'Products Team' has worked effortlessly over the past few months to create an incredible new design that will inspire group investigations and scientific learning.
After months of research and listening to schools, we've created a unique Water Wall product that is superior to any other on the market.
The wall is a great aid to the teaching of the water cycle, source to the mouth of a river, water recycling, kinetic energy, flow and gravity, balance and equilibrium and mass and weight of materials (water and plastic).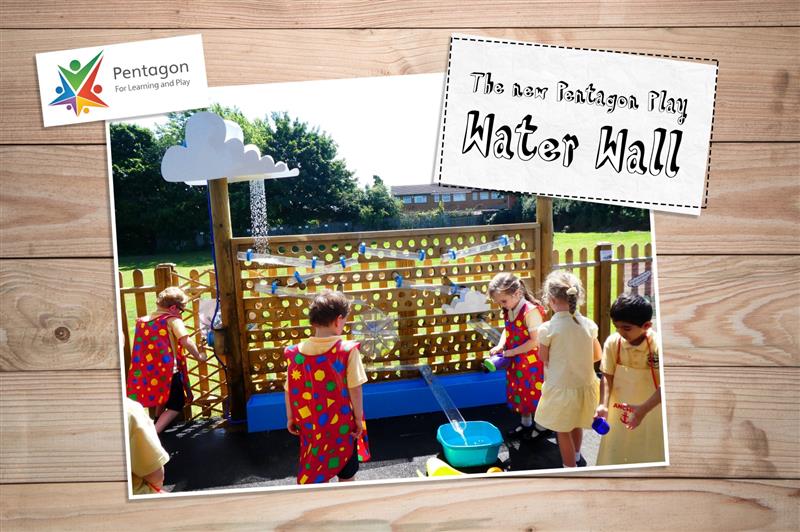 In addition, it challenges key skills in problem solving, teamwork, communication and encourages higher level thinking. It's fantastically fun too – the cloud can pour enough water down the wall to keep the water wheel spinning and shishi odishi tipping for 2 minutes.
With the 'cloud' and semi-rotary hand pump, there can be 360° of play as the wall is both sided. The brackets allow 90° angles out from the wall to enable other items to be connected to the wall, extending play into another area.
Here are some of the new Water Wall features:
Rain Cloud Water Source
The Rain Could Water Source is a fascinating new feature which will instantly grab children's attention. The children will need to work in teams to pump water up into the cloud, forcing it to rain once full. As well as being a fun activity, this is also a fantastic way to teach children about clouds and other weather topics including droughts and floods.
Learning about the weather has never been so fun...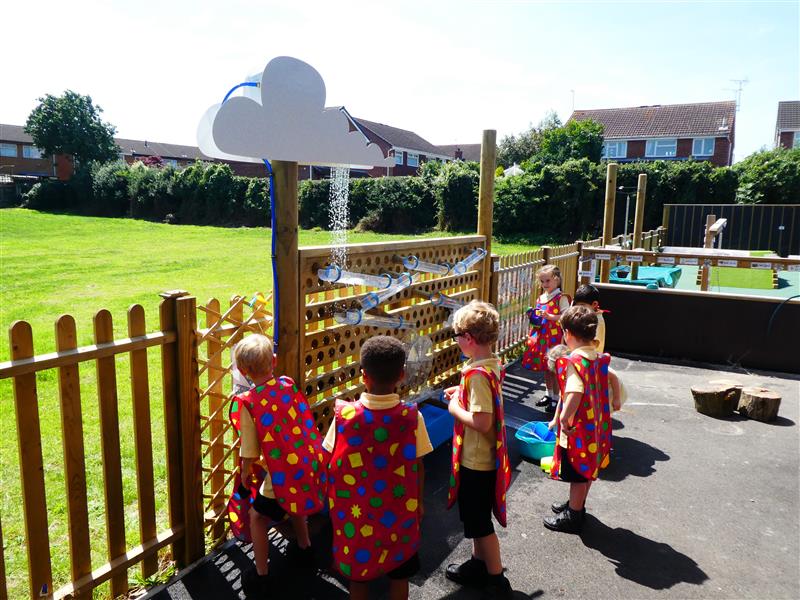 Semi-rotary hand pump with ball-end handle
The new semi-rotary hand pump is truly unbreakable, meaning children can improve their push and pull technique with as much force as they please.
Moveable Water Channels
Each Water Wall contains long, medium and small-sized water channels which can be easily moved by children to change the flow of the water. The wall itself includes holes to make it as easy as possible for children to place the channels in different places.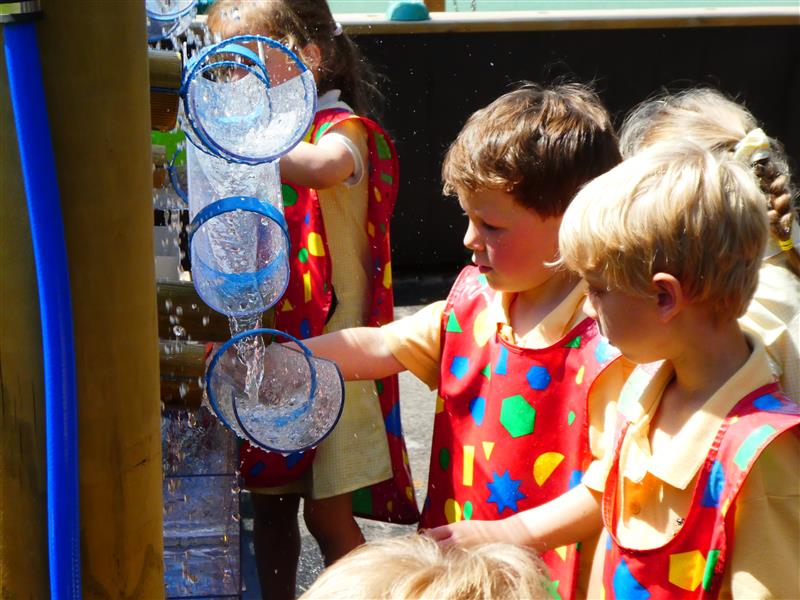 Water Reservoir with lid
The Water Reservoir at the bottom of the Water Wall now contains a lid to protect it from the elements. It is also fully drainable to help keep it clean and fully maintained.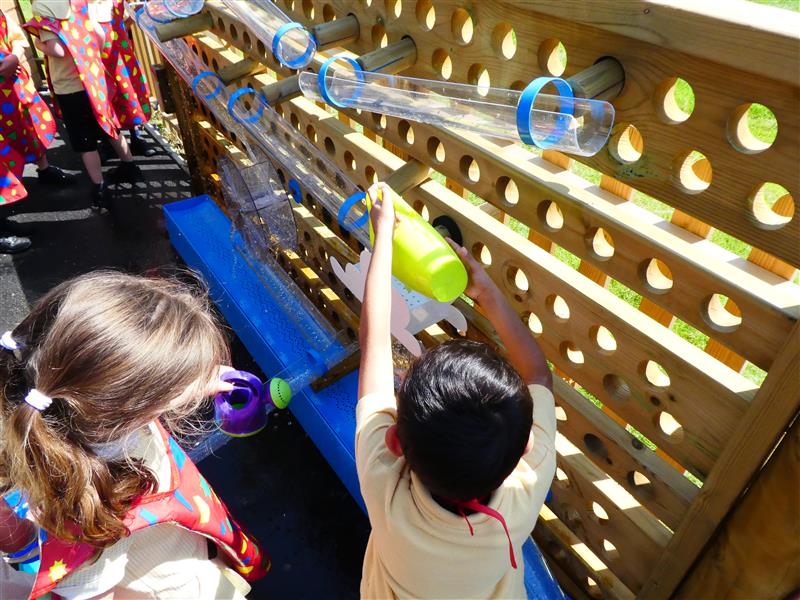 The Water Wall also includes a Water Wheel, 'Shishi Odoshi' Water Tipper and Small Mounted Rain Cloud.
Learn more about our new Water Wall.
If you would like to enquire about our new Water Wall or book a free consultation, complete our Contact Form and we will be in touch. Alternatively, you can speak to Liz on our Live Chat system who will be happy to answer any questions you may have.