Outdoor Learning and Play
What's Cooking In Your Playground This Winter?
There's something nostalgic about cooking and eating outdoors.
The warm days lend themselves to having BBQ's or picnics to enjoy the weather and food outside.
Maybe our love for eating outdoors is because our wonderful British weather can be (very!) unpredictable, so we savour the moments of a perfectly timed BBQ or last-minute picnic plans in the sun.
Even when it does rain, we're not afraid to get the umbrellas out to protect the BBQ!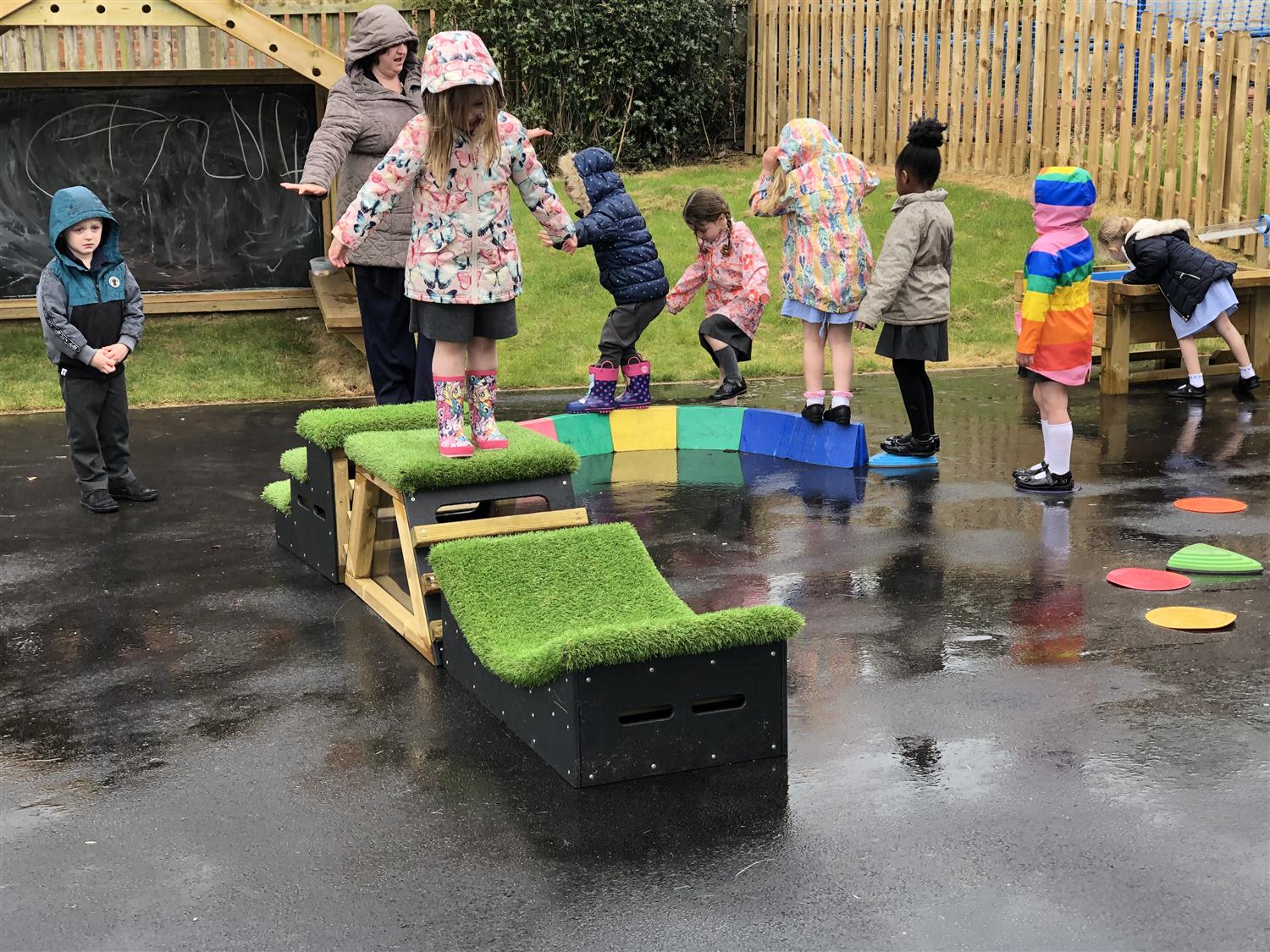 Why Hibernate Indoors In The Winter?
But why hibernate indoors when it comes al fresco eating in winter?
Of course, we may not want to spend hours outside as we did in the warmer months, but there is something cosy and comforting about eating warm food outdoors and children find a real sense of adventure in doing so.
In September 2014, a focus on teaching children how to cook was introduced into the curriculum under Design and Technology.
The focus is to teach children how to cook healthy and nutritious meals and a vital life skill to learn.
In Key Stage 1, children will learn the basic principles of a varied, balanced diet and where food comes from.
In Key Stage 2, children will expand on these principles to include cooking a savoury meal by using a variety of methods and to develop an understanding of how food comes to be on our plates.
Reap The Benefits Of Al Fresco Eating In Winter
Our Wildlife Area, Potting Table and Benches provide the perfect opportunity to teach children how to plant, care for and reap the rewards of growing your own vegetables and herbs for cooking or selling.
Using age-appropriate cutlery and with adult supervision, children can participate in chopping the vegetables to make a hearty winter soup.
Cook the soup using your chosen method and ensure the soup is at a safe temperature for the children to enjoy. Once ready, serve in small cups in your designated picnic area or outdoor classroom.
Seeing a qualified adult cook by a campfire is a wonderful experience for children – they will thrive on the opportunity to collect wood and prepare the area and once safe, sit at a safe distance to appreciate the additional warmth whilst enjoying their soup.
We appreciate that this isn't always an option, but imaginative play is.
Our Mud Kitchen will inspire children to create their own delicious menu that can be purchased from our shop panels and enjoyed on our picnic benches.
Mud pie with a side of (bread) sticks anyone?
If you'd like to transform your outdoor learning environment to improve your children's educational play experience, please Contact Us for a free, no-obligation consultation with one of our expert playground consultants.
We have a fantastic range of school playground equipment and playground surfacing solutions, that fully support the curriculum outdoors.