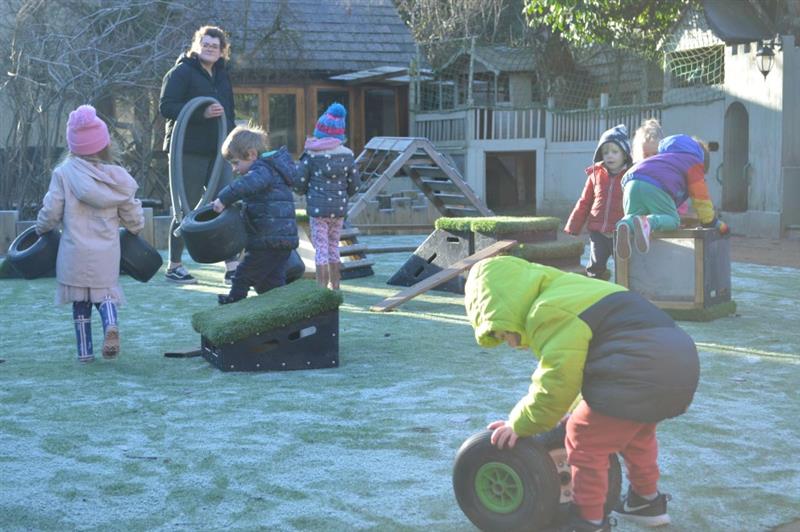 Acorns Nursery- A Pentagon Play Online Shop Customer
The Pentagon Play Online Shop was introduced in 2021, to simplify the process of purchasing educational play products for your pupils.
When looking for freestanding, movable equipment for your educational setting, our Online Shop is the place for you!
Ranging from active to messy to musical play, we have an abundance of resources to be delivered to your door for free within 2-4 weeks.
Acorns Nursery wanted to provide climbing facilities for their pupils, to support their physical development. However, it was important to Helen, Owner of the Nursery, that the equipment was flexible and open-ended.
The benefit of purchasing freestanding equipment is that it can be easily moved or rearranged to create a new, exciting route daily, offering new challenges for your pupils to overcome.
"My searches led me to Pentagon Play and there's quite a variety of them that you have, and I just thought, 'Brilliant, that's what we need!'"
Get Set, Go! Blocks are a Pentagon Play staple item! They can transform any space into an active play haven where pupils can work on their physical literacy.
Available in 6 different sets, you can select the set that best suits your pupils' abilities and needs, ensuring that pupils get the most out of their educational play resources.
Children can build key physical skills such as balance, coordination, and agility through play on these sturdy, grass-topped blocks.
"They cover a lot of areas of EYFS, so, physical development is obviously a major one, they're pushing them which is great for their gross motor skills, they're good for them to climb on".
Finding play equipment that suits the needs of your pupils and that can also be delivered to your door swiftly and easily can be a challenge. Our Online Shop aims to make this process as simple as possible.
Acorns found the Online Shop easy to navigate and felt the level of detail given around each project helped them to fully understand the products, through photos videos and descriptions.
Another area they felt was useful, especially with the Get Set Go! Blocks, was the breakdown of each block included with the packages. Each block design serves a different purpose for pupils, offering them the chance to build on or learn a new skill. Knowing and understanding which set features which blocks allows you to carefully select the set best suited to your pupils.
Pentagon Play also stood out their outstanding communication throughout the process.
"I emailed a lady called Lucy because I did have some questions about the blocks initially, and she was really responsive, really helpful! Then she kept in touch with me about how long they would be, delivery process, when they were ready and that was all really useful".
Would you recommend the Pentagon Play Online Shop?
"Yes, definitely. To have the shop, just with elements that you can buy is really useful".
So far, the Pentagon Play Online Shop has served over 250 happy customers, and we're only just getting started.
Keep your eye on our growing freestanding and movable range and grab some great deals on play equipment from Pentagon Play!