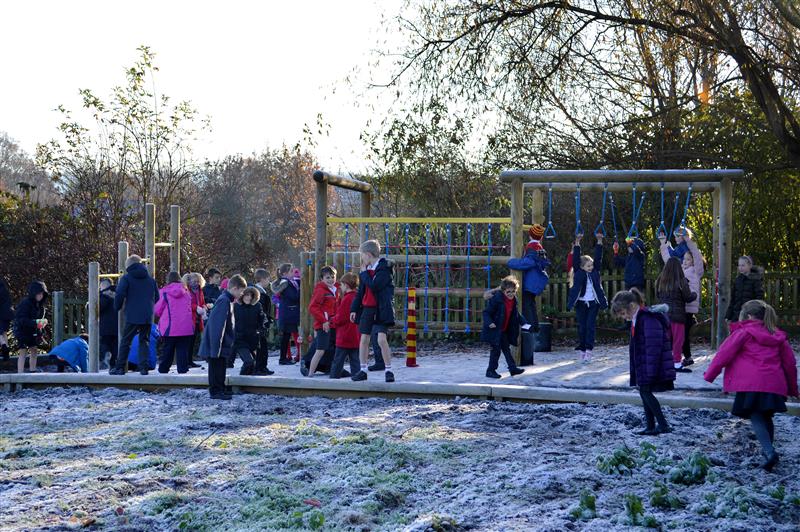 School playground equipment that promotes physical development, group play and expressive arts
We transformed Crossways Junior School's outdoor learning environment, to create zones for physical development, imaginative play, language, communication and socialising.
The first phase of development focused on active play and physical development, with the installation of our Helvellyn Log Climbing Frame.
Children can climb, hang, crawl and manoeuvre in-between the wooden beams, to create several off-balance and strength challenges. This frame will develop children's upper and lower body strength, core stability and gross motor skills.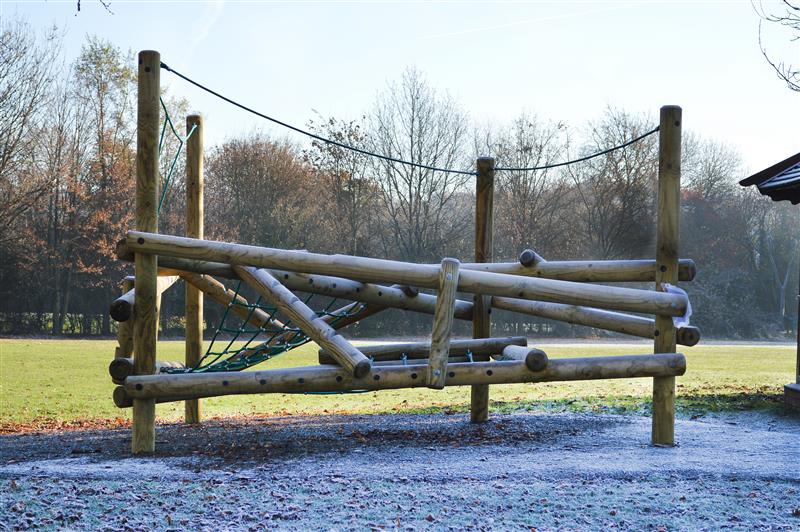 For further active play opportunities, we developed a separate zone by installing our massive Web Explorer with some additional pull up bars.
Our Web Explorer offers 6 completely different climbing challenges which include hanging traversing obstacles, net climbers, balance tightropes, log posts and climbing poles.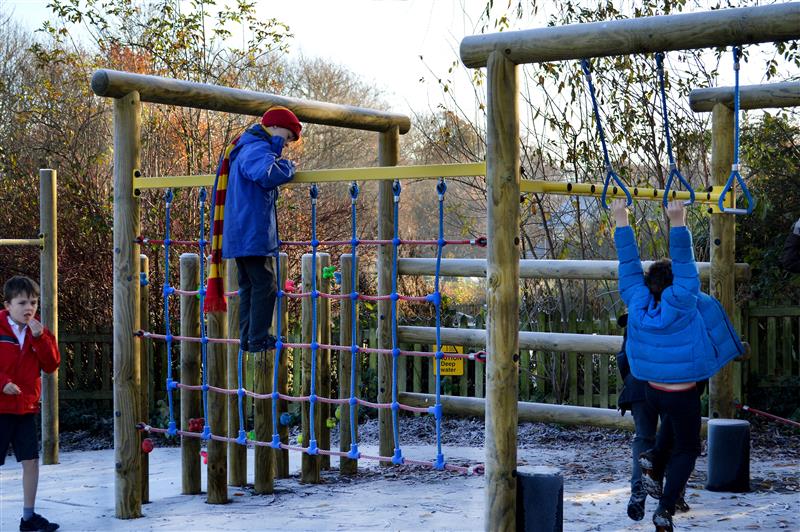 Furthermore, we re-surfaced the space surrounding their Trim Trail to help reduce the likelihood for incidents occurring during break and lunch periods.
We designed and installed a wonderful and bespoke Performance Stage, to create a zone for imaginative play and expressive arts.
Children can use the stage to express their creativity, practise their spoken language and improve their voice projection. Teachers will be able to set up performances and encourage teamwork by designating inter-changeable roles to each child.
The stage was fitted in-between trees to give the area an additional imaginative feel. We added an artificial grass surface to ensure the stage can be accessed in all weathers.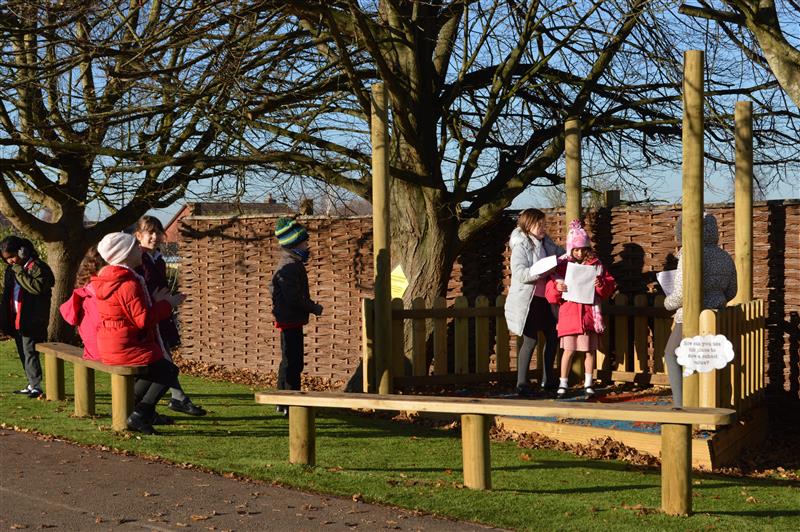 In the same zone, we added some of our Game Top Picnic Tables to provide the children with seating to relax, bond, share ideas and improve their overall social skills.
With plenty of classic games for the children to enjoy, the Game Top Tables will add some friendly competitive fun to the children's lunch times. Teachers can also use the tables when taking certain lesson activities outside.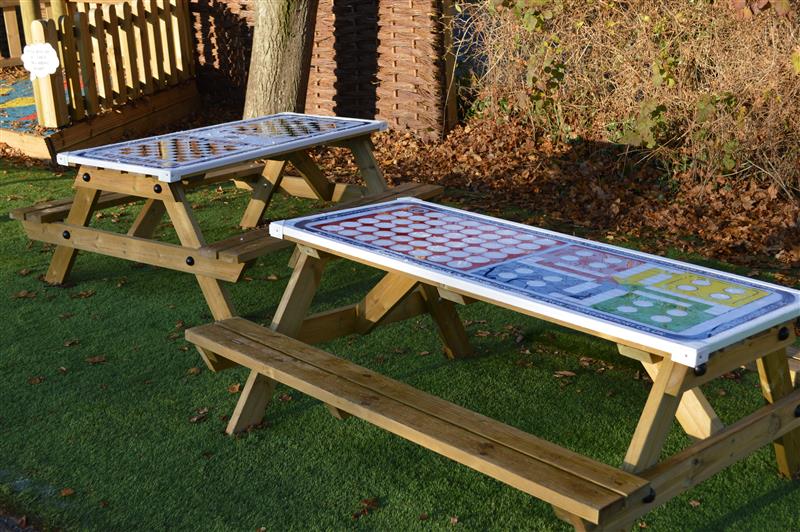 Are you looking for some inspiration for your school playground? Simply fill out our Contact Form or give us a call on either 01625 890 330 (North Office) or 0117 379 0899 (South Office) to book a FREE consultation.