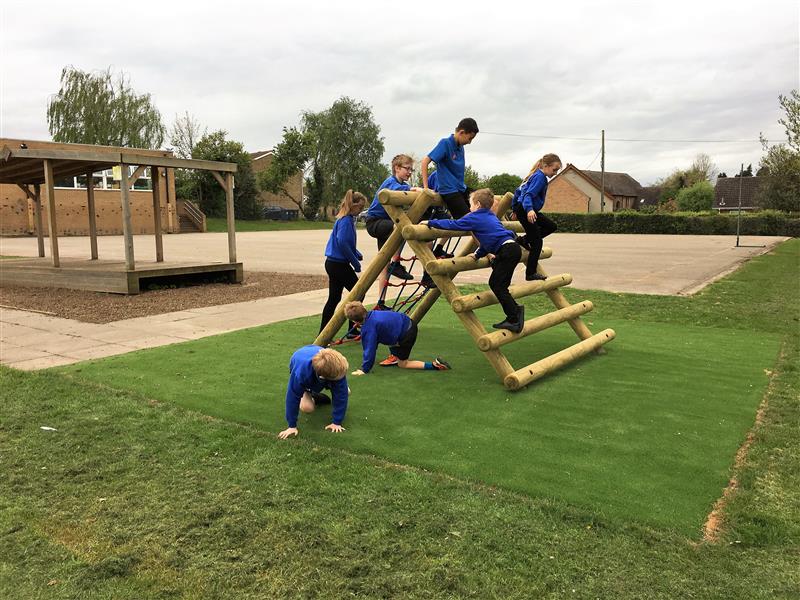 Our outdoor learning consultant, Chris Manning, worked in partnership with Fenstanton and Hilton Primary School to create a physical play zone on their playground. The children now have an excellent variety of Trim Trail equipment that will challenge their physical capabilities and help promote an active lifestyle.
The following Trim Trail Equipment was installed:
Twist Net Bridge – a connecting challenge that improvers physical coordination, lower body strength and core stability. The twist in the net increases difficulty.
Linked Balance Beams – three interlinking balance beams that challenge children's balance over seven metres.
Net Traverse – an excellent traversing challenge encouraging children to improve their strength and core stability.
Log and Net Climber – a triangular climbing frame that provides children with a summit climbing challenge and crossing.
---
You can view our range of Trim Trail Equipment here
---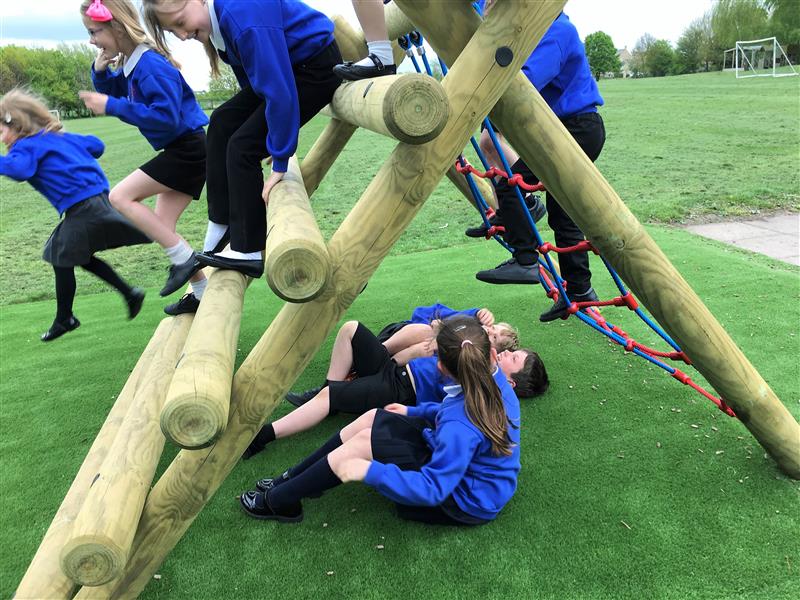 While overcoming our climbing challenges, the children will begin to develop their overall strength, balance, coordination and gross motor skills.
Moreover, each climbing challenge is fully inclusive, encouraging children to communicate and work in teams to overcome obstacles.
We added artificial grass underneath the Log and Net Climber to help encourage children to take safe risks. They can now build their climbing confidence in a safe play environment.
Teaching Assistant, Jenny Downing, had this to say:
"From start to finish, it's been a completely trouble-free, smooth operation and it's been exceptionally efficient".
Are you looking to create a physical play zone at your school? We have an amazing range of Trim Trails, Climbing Frames, Play Towers, Castles and Treehouses to choose from. Contact Us through the website and we will be in touch to arrange a free consultation.