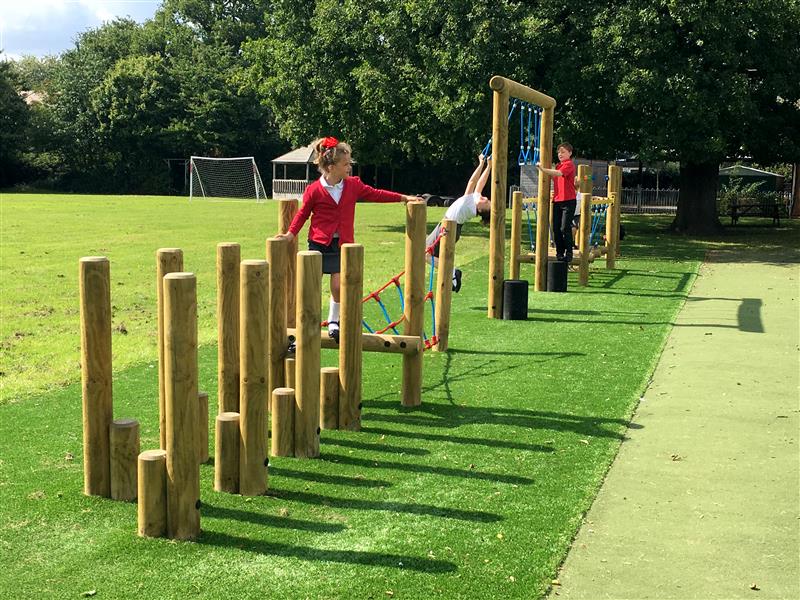 An exciting Trim Trail for physical development
Our Playground Consultant, Donella Felton, worked with Homer First School to create their very own bespoke Trim Trail.
The school wanted to place our new bespoke trail alongside their existing Trim Trail to offer their children new challenges that target new skills and developmental areas.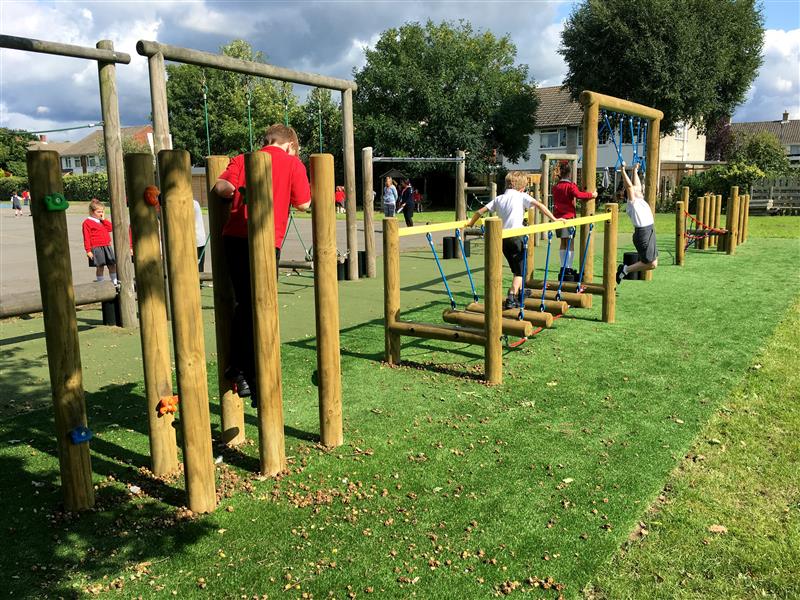 It's important to provide children with a variety of obstacles to eliminate boredom and keep them engaged in physical activity. We wanted to ensure the children would test themselves each day and experiment with new challenges through safe risk taking.
Both of the Trim Trails can be used as a lopped circuit to create time challenges and fun competitive play. The children can even race each other to see who can finish their trail in the fastest time.
A Trim Trail can become a group challenge, meaning it is a fantastic way to improve children's communication, social skills and teamwork.
Our new bespoke Trim Trail incudes the following challenges:
Climbing Poles – This resource focuses on children's fine motor skills and core strength. Gripping the climbing holds builds hand strength and essential fine motor skills needed for writing. It also uses the same holds as platforms for children to walk across, testing children's balance ability to use different areas of their feet to stay standing.
Wobbly Bridge – This bridge challenges children's crossing skills across a moving platform, testing how they are able to use their foot placement, core stability and lower body strength to cross the bridge successfully. Once confident in crossing, they may feel to try completing it without using the yellow handrails.
Trapeze Swing Traverse – teaches children the importance of using momentum to reach the next hand hold and cross the trapeze swing successfully. An excellent resource for hand and upper body strength.
Twist Net – challenges children to traverse across a net that increases in difficultly as the net twists to become vertical.
Walk and Stretch – Focus on children's foot placement and hand-eye coordination.
You can view our entire range of Trim Trails here...
If you are interested in installing a combination trim trail at your school, or would like to find out more about we could develop your playground, complete our Contact Form and we will be in touch to arrange a free consultation. You can also call us on 01625 890 330 (Northern Office) or 0117 379 0899 (Southern Office).