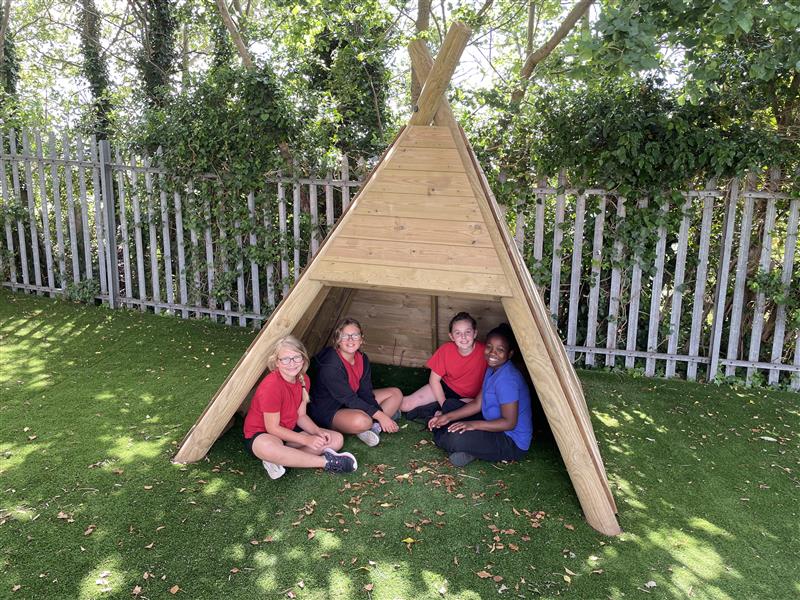 Sutton-At-Hone's Magical EYFS Playground Development!
We recently worked alongside Sutton at Hone Primary School where Sam Flatman, one of our most experienced Outdoor Learning Consultants, met up with both Karen, the head teacher, and Karen the School Business Manager!
The school were initially wanting to redevelop their EYFS and was very keen on the Get Set Go Blocks, as they could see what a flexible resource they would be for their children.
However, they wanted to ensure that they had an area where all children aged 5-11 have a usable, all-weather play space!
So, we decided to come up with a solution…
The plan was to create an all-weather MUGA. This would mean that Ball sports could be zoned off, from the main playground and create more all-weather space for the children. This will allow more children to learn and play football, hockey, and short tennis, in all weathers.
Our multi-use games areas create the perfect space to allow your pupils to take part in outdoor sports/activities all year round!
The added Saferturf path leading up to the MUGA allows pupils to keep this area clean and mud free and adds that extra luxury to this space!
The All-weather Climbing and Social Play Space
The school then had one final project!
Sutton-at-Hone were planning on taking down some old chain link fencing, to open a grassy space beyond and make more all-weather space again.
As Sam explains "the school really wanted ideas on how to best use this space, they wanted an area that they could easily supervise their pupils but would also provide opportunities for social interaction and imaginative play".
So, we installed our Glen Tanar Forest Trim Trail which has been named after the well-known forest Glen Tanar, located in Scotland! We chose to install this trim trail as it allows varied age groups to have a challenge as they clamber across, and the teachers can easily supervise!
At the boundary spaces, we included several of our Wigwams, as the school wanted some quiet and relaxed zones where the children could chill out, and use them as dens, whilst still being able to see what the pupils are up to.
These developments have made a visible improvement to the look of the school grounds, they have increased opportunities for learning through play in all weathers and have provided some fun safe places for the children to enjoy for years to come.
If you would like to transform your outdoor play area, please don't hesitate to get in contact with one of our fantastic team members here at Pentagon Play!