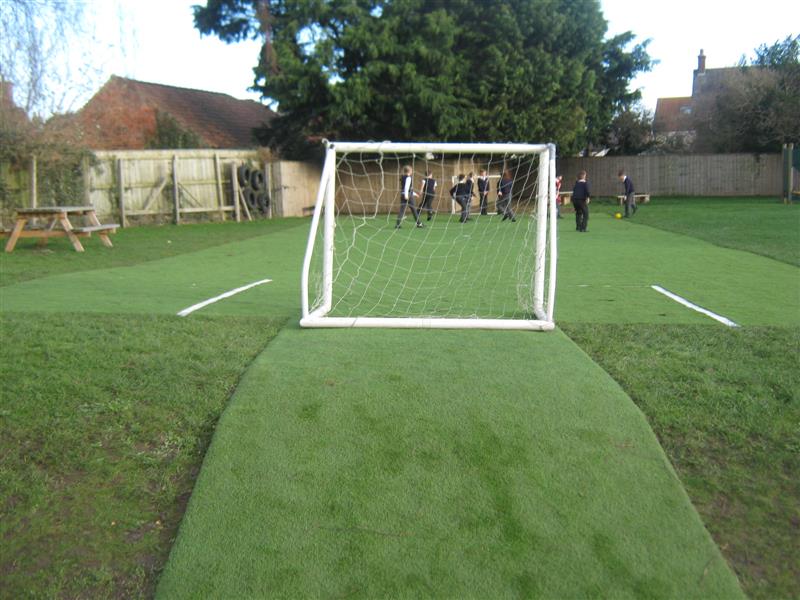 An inspiring Multi Use Games Area to enhance P.E. lessons and promote a healthier lifestyle
Wolviston Primary School is a proud 'family' school situated in a lovely village within the Stockton-on-Tees area. They wanted to offer their children a more inspiring experience during their P.E. lessons to further promote an active and healthy lifestyle whilst increasing participation in sports.
At the time, the main area of their field was badly affected by the weather and was off limits meaning P.E. lessons and sport activity could only truly take place on their tarmac playground. This meant that they were very limited in their activities and injuries were a regular occurrence on the hard floor.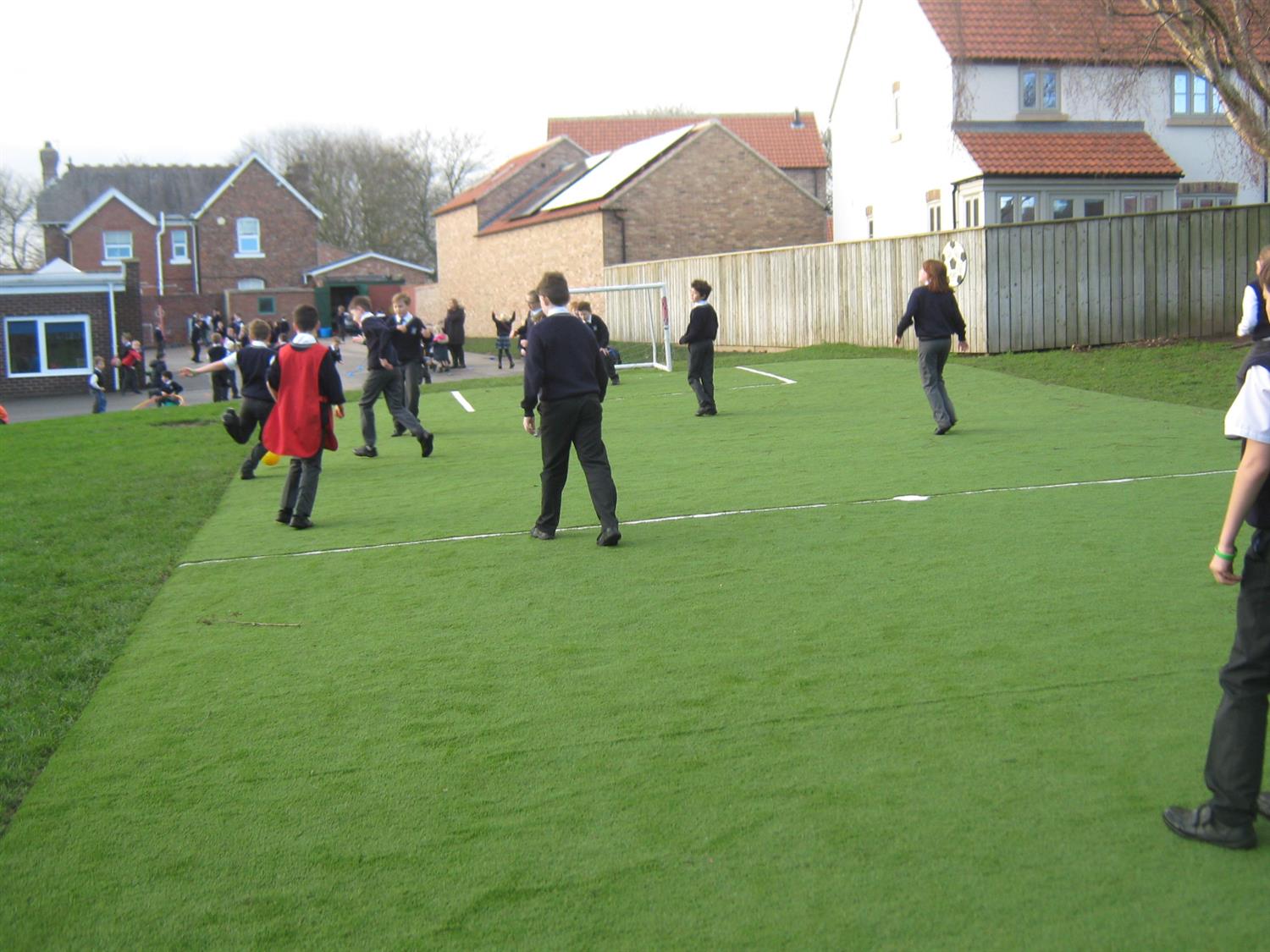 They wanted to bring their mud infested and underused field to life and give their children a safe and inspiring environment where multiple activities and sports could take place. This particular area was near to the playground, so we needed to also provide safe access from the tarmac to their new all-weather area.
The muddy field area needed a lot of work but we knew exactly how to transform it. We laid down our excellent and realistic Playturf Artificial Grass to rid the field of any mud and add aesthetic appeal making it a dream surface to get active on. Our Playturf is an all-weather surface meaning children can safely use and access the area in all seasons including winter.
Take a look at our wide range of Sport and Multi Use Games Area Options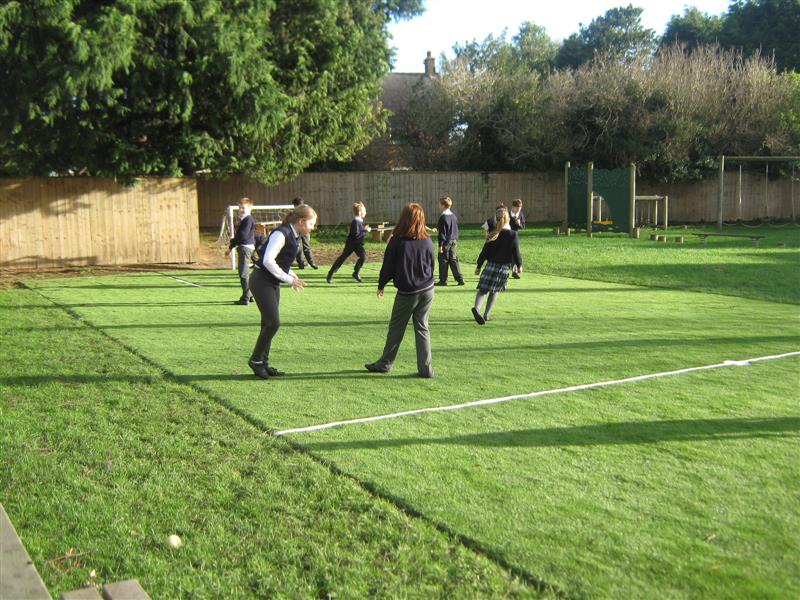 We ensured that access from the playground to their new Multi Use Games Area was made easy via a mini artificial grass walkway. The mini pathway can even have imaginative elements as children imagine themselves walking down the tunnel before a big important football match.
With P.E lessons and play times transformed, we now predict that Wolviston's children will have a much more positive approach to school. They will be excited to arrive in the morning and due to having a healthier lifestyle, their performance within the classroom should also improve.
It was a pleasure to work with Wolviston Primary School and improve their lives of their children during school time… could they unearth a new football icon from the North East?
Do you have a muddy or underused area on your playground? Whether a swamp has appeared on your field or you have an old tarmac playground in need of repair, we can transform them both into safe, inspiring Multi Use Game Areas for sports, such as football, rounders and netball… Simply Contact Us and we'll be in touch to discuss your exciting ideas.