Fresh school playground equipment for a fresh year of teaching
It's that time of year again, where teachers say goodbye to their summer break and begin planning and preparing their classroom for fresh young faces who are either nervous or excited about the school year ahead.
Whilst most teachers are busy transforming their classrooms into an inspiring place for learning, the same amount of energy and enthusiasm must also be placed on improving the outdoor learning environment.
Outdoor learning and its importance is forever in the spotlight, with experts and Ofsted continuously emphasising that schools must provide their children with good outdoor provision and learning spaces.
With children about to begin their journey in education across the country, it's interesting to note that the first thing most of them will see and affiliate with their new school, is the playground and the exciting equipment on display.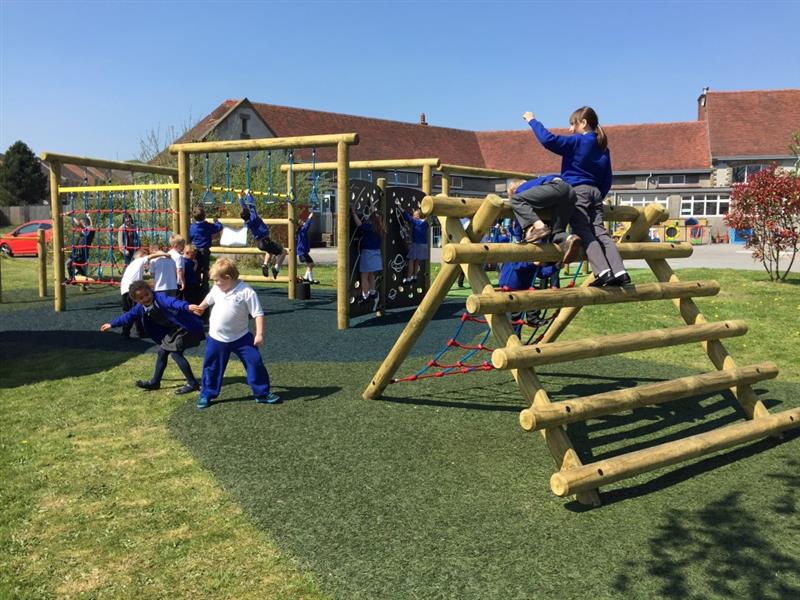 Popular school playground equipment from the past year
Over the past year, we have transformed hundreds of school playgrounds and to help you, we have handpicked some of the most popular resources that schools have added to their environments…. Are any of these popular additions missing from your school playground?
Mud Kitchen
One of our most popular early years products as it helps to promote messy play, teamwork, communication and a better understanding of the world. Children love taking control of the kitchen as they conjure up tasty mud pies and cakes.
Take a closer look at our unique Mud Kitchen Design Here. We even have a special Mini Mud Kitchen for you to look at.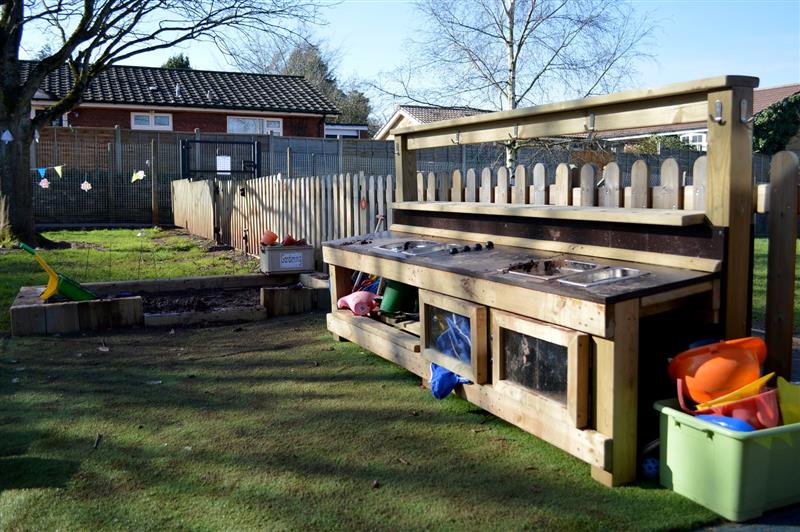 Water Wall
Children's fascination with water and their need to investigate, makes the Water Wall the perfect resource for investigative learning and outdoor science-based lessons. It really is a fun and engaging way to learn about the water cycle, gravity, water flow and source to mouth to name but a few.
You can view our fantastic Water Wall Here which has been very popular with schools.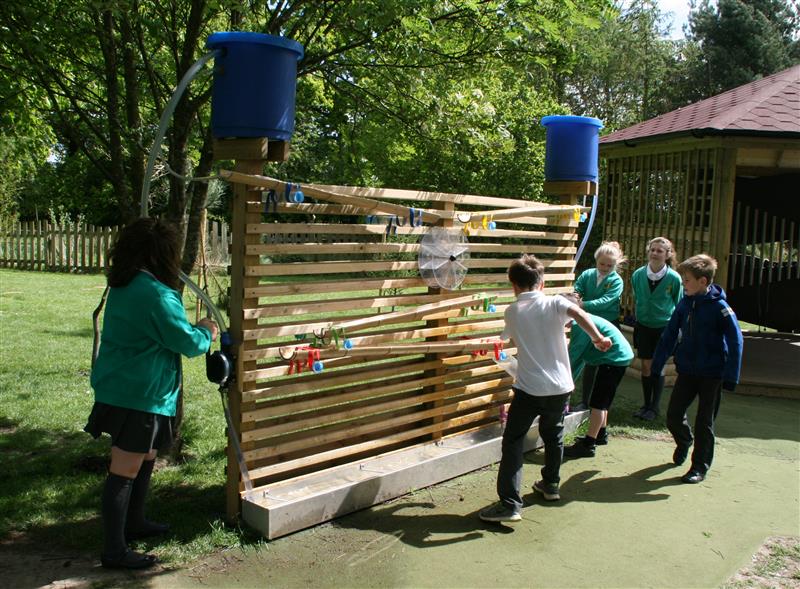 Log Frame Climber
Log Frame Climbers are proving to be one of the most popular climbing frames that schools wish to add to their playground. Children enjoy climbing, scrambling and weaving through the wooden beams which are placed at different levels of height. As well as building climbing confidence, it's also a great resource for den-making and imaginative play.
You can view our massive range of Log Climbers and other climbing frames here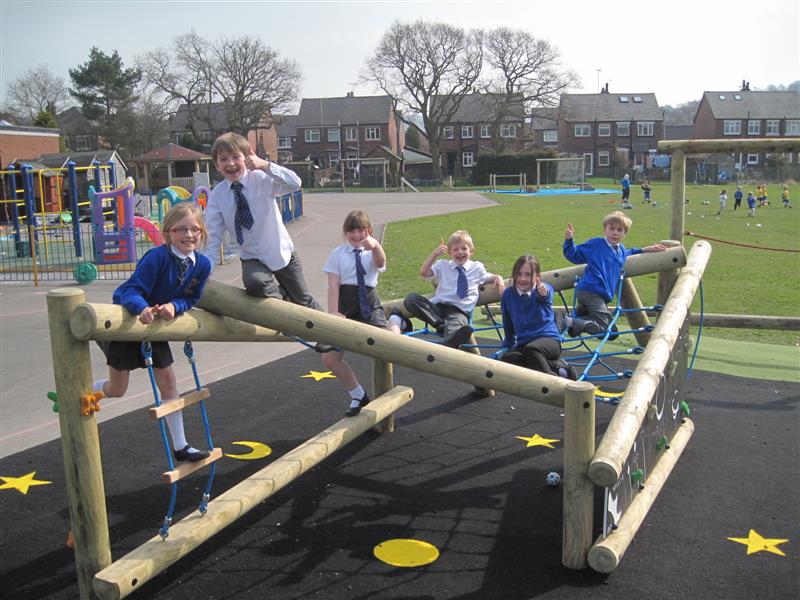 Outdoor Play Castle
Schools have loved our enchanting Play Castle and have made them a focal point in their early years outdoor learning environment. Imaginative play will come to life as children re-create their favourite fairy tales and let their imaginations lead the play.
As children climb and run around the castle developing themselves physically, there is also room on top of the castle for storytelling sessions.
We have an excellent Castle design which we have called the Langley Play Castle.
Trim Trails
With so many options available which vary in difficulty, combination trails are always near the top of everyone's list of resources that improve children's physical development. Trim Trails are also a great way to develop children's gross motor skills, strength, coordination, foot placement and balance to name but a few.
Explore our massive range of Trim Trails for schools here.
Playhouses
Still one of the best open-ended resources on the playground market and ideal for early years settings. On one day, you'll find the Playhouse has been turned into a Travel Agents and on another day, you'll see it has transformed into Bakery.
The possibilities are endless, as children learn so much about the world around them from the pretend play scenarios the Playhouse helps to create.
Take a look at the various Playhouse options and designs here.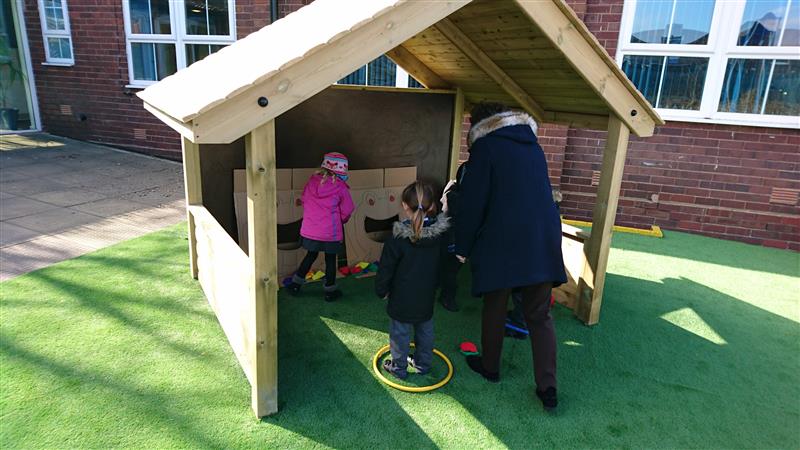 Story Telling Circles
Reading can be much more inspiring outdoors, especially for children who tend to lose concentration when indoors for prolonged periods.
Children can take it in turns to sit on the huge Story Telling Chair and read their favourite stories to the rest of the class, improving their spoken language and confidence in the process. Seating arrangements can vary from imaginative mushrooms, benches and artificial grass topped seats.
You can see our Story Telling Circle here.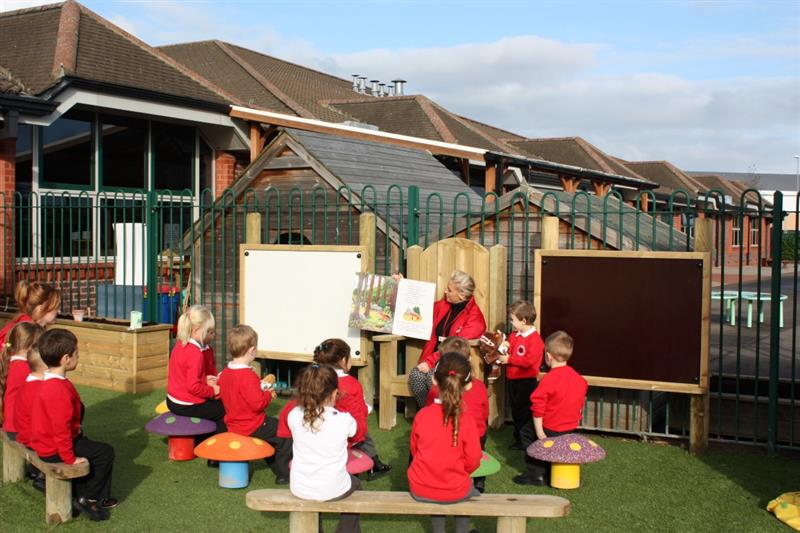 Wildlife Areas
Finding ways to connect children with nature has always been a popular topic when talking with teachers which is why our Wildlife Area is one our best and most popular natural offerings.
Our Wildlife Areas can be bespoken to suit your needs but normally contain a pond to house fish, grow plants and attract aquatic insects. Planters are also included for further plant investigation and plenty of resources to help attract mini beasts for examination. We like to call these – Secret Agent Outdoor Science Labs!
Find out more information on our 'award winning' Wildlife Areas here.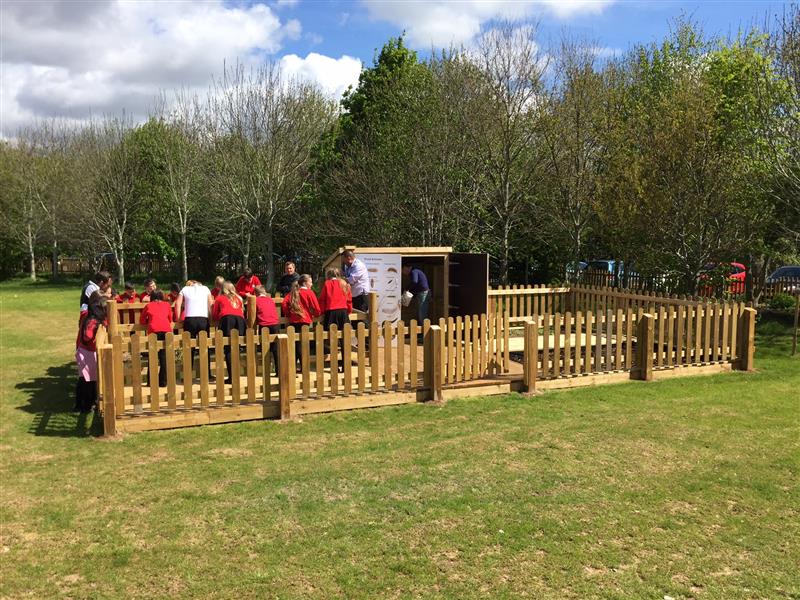 Gazebos and Canopies
Outdoor Classrooms are always popular installations in schools as teachers want to have a place to teach outdoors come rain or shine.
Gazebos are great for seating an entire classroom outside whilst you delve into topics further in a fresh environment from the indoors. They're also a great meeting place for children to socialise in during break times. We've installed numerous designs throughout the year with one example being a special Secret Garden Gazebo.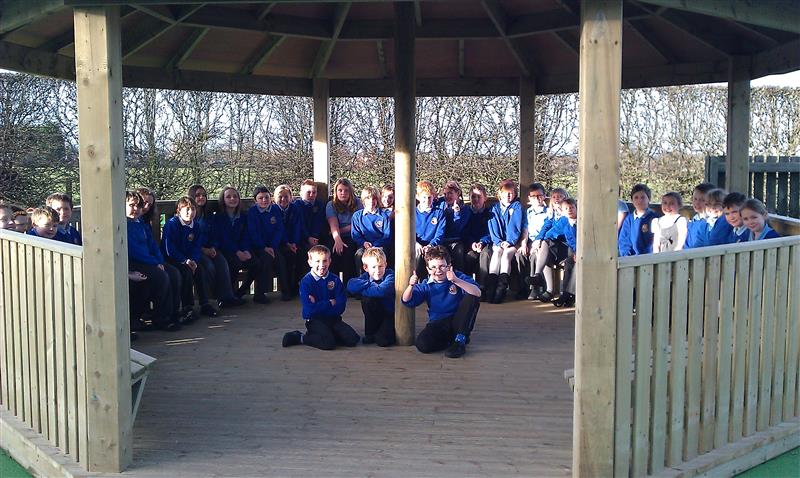 The need to create free flow play environments has seen us install many different sized Timber Canopies to ensure learning and play continues just outside of the classroom. As no school is the same, we've ensured we have the ability to build bespoke canopies to suit the school we're working with.
Take a closer look at our Outdoor Classrooms.
Although we have a massive range of playground equipment for schools, we hope these handpicked products have helped give you a better idea of what is needed in your environment that other schools have seen as essential. There is so much more to choose from so please feel free to browse our website or Contact Us for even more expert advice.