Lesson Ideas and Activities
What can I do with a Mud Kitchen? Download our PDF to find out...
There is so much more to mud than just getting messy, and our favourite Mud Kitchen is where it all begins!
A Mud Kitchen is a wonderful, versatile, piece of outdoor playground equipment that can form a solid base for a range of lesson plans.
Built from solid play grade timber, with integrated chalkboard countertop and serving side for mark making, removable mixing bowls, storage space for pots and pans, and cupboards that can be used for storage or as a microwave and oven, it can be used as a standalone tool, or in conjunction with various other resources.
So how do we get started?
Sometimes people get stuck for ideas of what to do with their Mud Kitchen aside from making mud pies. Some schools have found that their Mud Kitchen is one of their most popular outdoor activities, but that the children's play can become repetitive and familiar.

There are times when this repetition is just what children need, as it helps them to become secure in the school environment, and to reinforce and establish their understanding of given situations.
However, there really is so much more that can be done with a Mud Kitchen than just making mud pies, and so many opportunities to encourage children to explore different learning experiences year round.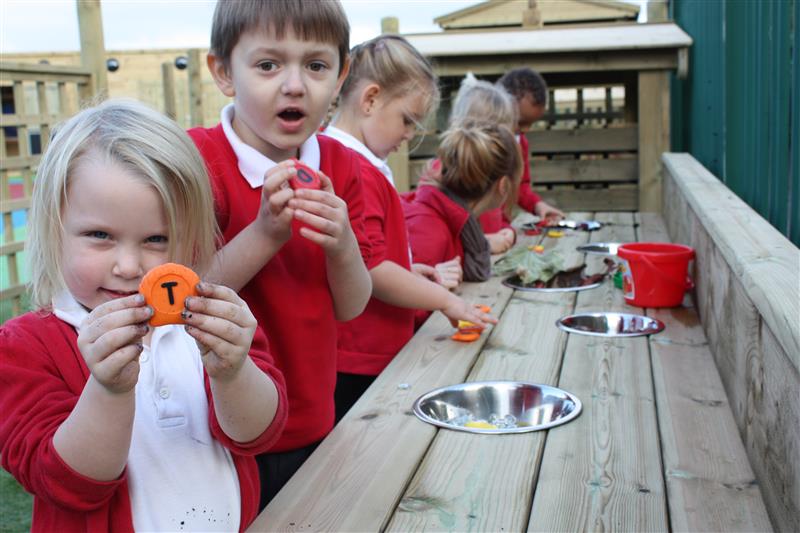 We have put together a PDF full of activities, ideas and different ways in which the Mud Kitchen can be used to help you and other teachers get the most out of this fantastic resource.
Download the Mud Kitchen Activities and Lesson Plans PDF by clicking the 'Download' button below...
If you'd like to learn more ideas or enquire about purchasing our excellent Mud Kitchen or Mini Mud Kitchen, simply fill out our Contact Form and we'll be in touch to book a free consultation.