Outdoor Learning and Play
How Performing Arts in Schools Offer Essential Life Lessons for Children
The Performing Arts play a hugely significant role in helping children to develop their creative skills.
Educational theorists are increasingly emphasising the importance of "emotional intelligence", developing a creative mind and fostering personalities and imaginations as children make their journey through school, to become happy and well rounded individuals.
While Performing Arts allow children to develop creative passions, they simultaneously teach children language and communication skills, helping them to communicate effectively with others with confidence.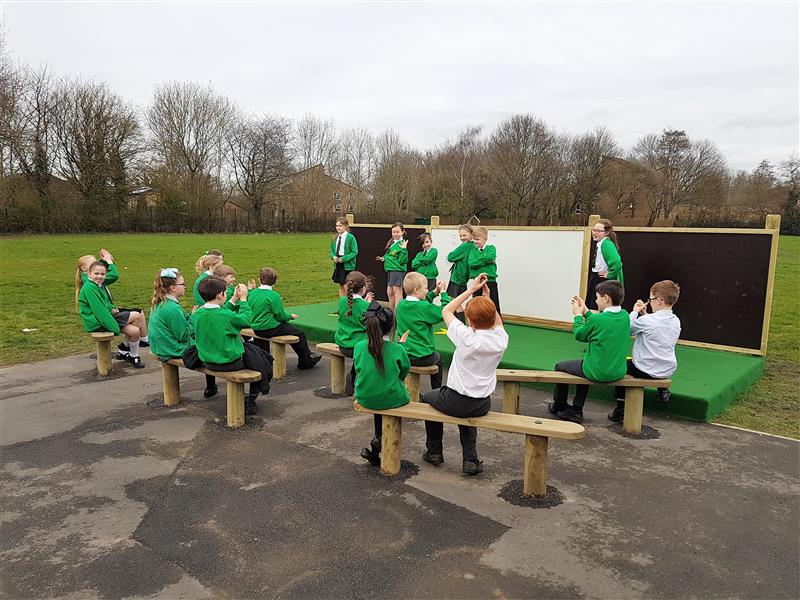 Performing Arts are all about self expression, exploring alternative options and embracing individuality. It's not black and white, or about right or wrong answers, and this allows children to develop self confidence and belief in themselves.
With improved self confidence and self belief, comes a natural pathway for children to go on to master many more skills that will equip them for life.
Studies have also indicated that children who participate in Performing Arts can enjoy improved performance in more traditionally academic subject such as mathematics and English.
Here we discuss how teachers can use Performing Arts in primary schools, and how Performing Arts can boost children's overall performance throughout EYFS, KS1 and KS2.
The Benefits of Performing Arts in Schools
It is evident that Performing Arts form an important part of a broad and liberal education.
They can embrace all subject disciplines as well as social activities, and because of the confidence and communication skills that they equip children with, children become empowered in whatever career path they decide to follow as they become adults.
Performing Arts in schools, whether studied and enjoyed by children as it's own dedicated subject, to build on English language and literacy lessons, or as a cross-curricular medium to support other subjects such as history or science, allow children to experiment.
They can explore so as to better understand ideas and concepts, and try out different points of view. It's an opportunity to recreate and reenact situations using different perspectives to reach conclusions.
Perhaps most importantly, Performing Arts allow children to be playful and creative. To explore their curiosity and try out new things, and new ways of thinking or behaving.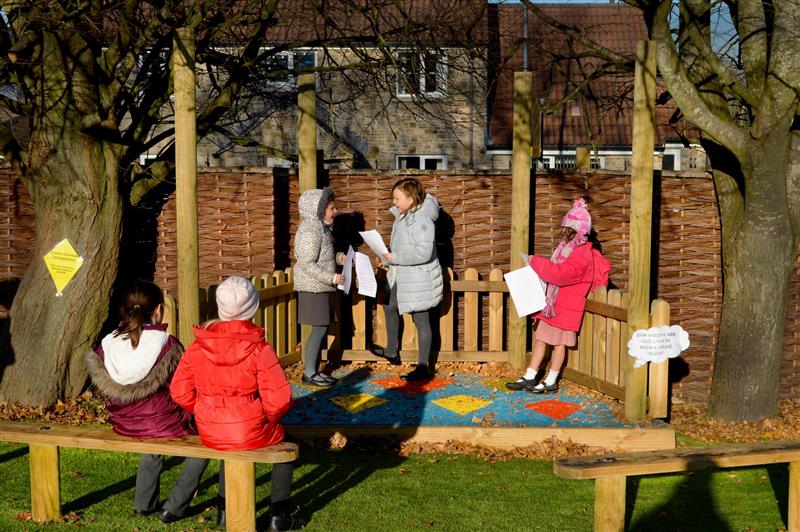 Children learn to trust others and build relationships as they learn to share their thoughts and ideas with confidence, to listen to others and to learn about respect for one another through positive, constructive criticism. This is why Performing Arts are so important in developing "the whole child" and helping children to enjoy and make the most out of school life.
Used regularly as part of school life, Performing Arts can really help to strengthen the school community. Children develop a sense of individuality, perform well and as such are happier within themselves in the school environment.
Being involved with music, drama and dance builds strong relationships between pupils and with their teachers, and this reinforces their identity within the school community.
When children from different backgrounds and cultures come together to put on a production, they learn to work together, develop an understanding and tolerance of different ideas and attitudes and a greater awareness and understanding of the world around them.
As these children become adults they are more willing and able to work with other people who are different from them and can enjoy the many benefits of the strong communities they have built.
In many areas, Performing Arts is a wonderful way of connecting with the wider community and other groups in the local area, involving them with school life. This is particularly noticeable in areas where a local primary school is the focal point of community life.
Through choral performances, musical concerts, amateur dramatic performances, dance shows, gigs, and charity events, children have an opportunity to showcase their talents and develop their confidence through public performance.
The school can also play its part in allowing its facilities to be used by other organisations out of school hours, which is a great way of raising funds for the school as well as supporting the wider community. School halls are the obvious places for hosting performances and events, although many schools have dedicated Performing Arts facilities.
Outdoor performance areas within school grounds are becoming more popular as they are so adaptable and versatile, can accommodate larger groups of performers or spectators, and can be used with less interference with the day to day runnings of a school.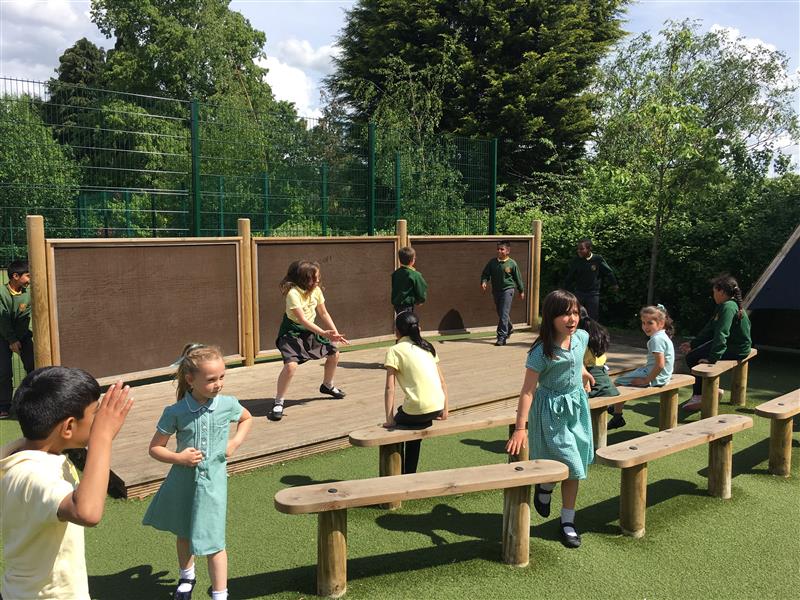 Improving Academic Performance and Life Skills
A study in 2012 reported that children who learn how to work individually through Performing Arts, refining their performance skills, tend to perform better across the board and can enjoy better academic performance.
It is widely recognised, for example, that reading and performing music is linked to mathematics, through counting, pace and rhythmical patterns. A recent study in the US found that students who participate in Performing Arts programmes are more likely to study highly academic subjects such as advanced mathematics, and to go on to further and higher education.
Whether or not children decide to go on to pursue Performing Arts professionally, participating in drama and music lessons and activities can help them to develop life skills that are a growing necessity in the modern workplace. This is because Performing Arts inspire creativity, an increasingly valued skill in most workplaces.
They require cooperation and collaboration as children work together, for example, as part of the cast of a play, a choir or other musical ensemble. This leads to better teamwork and communication skills which are essential requirements for many different jobs and professions.
Children can go on to become stronger team leaders thanks to the strong sense of individuality and self confidence that they develop through participation in Performing Arts.
Outdoor Performing Arts: Improving Fitness and Reducing Stress and Anxiety
Anything that gets children up and about and moving around is good for them, and especially if this involves being outside in the fresh air! All Performing Arts involve p hysical exercise in one way or another.
Acting and singing requires a lot of physical movement and energy and dancing is one of the best ways of getting fit, burning off calories and developing muscle control and stability.
Playing musical instruments builds fine motor skills and requires physical control and stamina, whether through controlled breathing, or dexterity and strength in manipulating the instruments.
Performing Arts in school are a brilliant way of allowing children to express their feelings and emotions, particularly through acting and role play.
EYFS and older children can explore and reenact ideas and situations that they have experienced at home or in the world around them, so that they can better understand them and deal with any resulting feelings that they may have, whether positive or negative.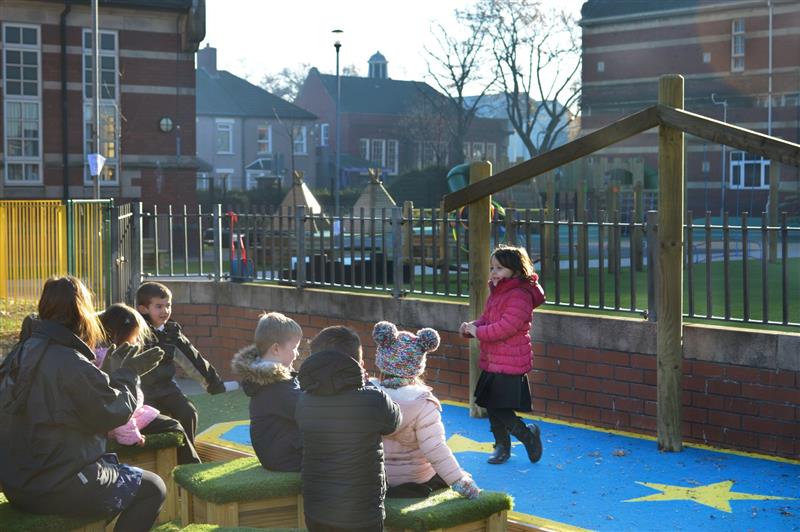 It's an opportunity for children to express themselves and to work out their emotions in a safe environment where consequences (if any) can be properly managed. It's a way of letting off steam, reducing frustrations and dealing with anxieties, which is essential for good mental health.
All the better if Performing Arts activities can take place outdoors, bringing all the many benefits that outdoor learning has for children. Simply spending time in the fresh air, outside of the confines of a traditional classroom, gives children a sense of freedom.
They feel happier and less inhibited and consequently are more able to express themselves and to be creative with their ideas. Teachers can really encourage these types of activities by taking Performing Arts lessons outdoors on the school playground.
Performing Arts offer so much scope for cross-curricular learning across KS1 and KS2, perhaps recreating a famous scene from history, acting out a favourite book, or dancing the lifecycle of a butterfly, for example, there are no real limits to how Performing Arts can be used to facilitate high-quality outdoor learning.
Creative Problem Solving, Taking on Challenges and Overcoming Obstacles
There are times when modern-day education, and pressures on schools to produce top end academic results in traditionally academic subjects, can inadvertently work against developing a child's creativity. It is a constant challenge to keep creativity and individual thinking alive.
Performing Arts lessons are a really good way of doing this, as they provide children with opportunities to experience new ways of thinking. They present different challenges all the time and children have to come up with their own ways of overcoming these challenges.
Think of an actor playing the part of someone with a completely different personality or role in life to their own, a dancer being asked to portray a specific emotion through movement, or a musician trying to create a particular atmosphere through sound.
All of this requires a great deal of practice and hard work, and children learn to come up with their own innovative solutions to difficulties they may encounter along the way, which is a skill they can apply to many other situations in life.
They learn to share and recognise different perspectives and to develop empathy and respect for others. It is this thinking outside of their own situation that allows children to recognise that there are alternative options, and to be creative and resourceful with what they think and do.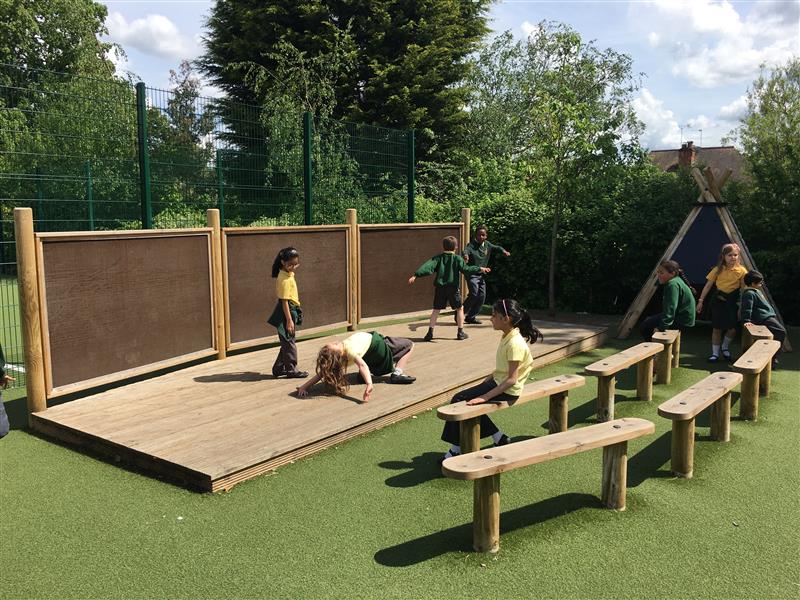 Developing Self-Confidence and Self-Awareness
Performing Arts are frequently championed as disciplines used to develop or boost a child's self confidence, self-esteem and self-awareness. But why is this? And why is it so important?
Absolutely nobody is perfect and we all make mistakes, no matter what we do. For some children, this can be hard to understand and they feel disheartened and upset when they get things "wrong".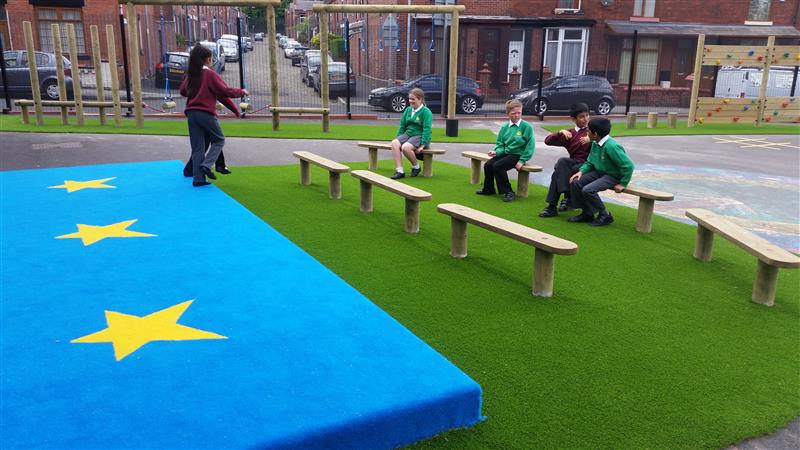 Being told that they are wrong and being shut down by others can have a drastically negative impact on their self confidence, and their ability to bounce back and try again.
Equally, however, being able to receive criticism, to use it and to learn from it, is an absolutely essential part of growing and learning. Performing Arts are creative and open ended in their nature, so good feedback will always be constructive rather than negative.
Performing Arts can be used to teach children respect for others and how to respond to others in a manner which is helpful rather than hurtful. This can be done not just through pupil/teacher interactions, but as between peer groups as well.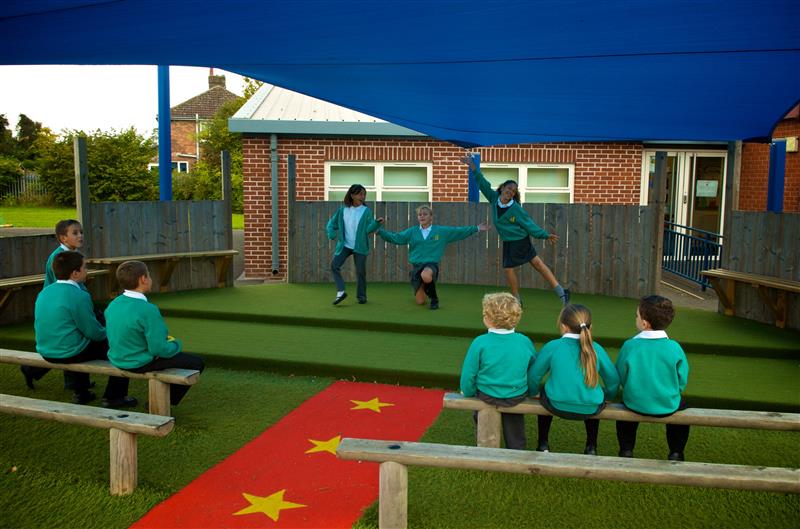 Performances will invite comment and opinion from children's peer groups as much as their teachers, and children can learn from positive experiences how to interact with others in a positive way.
It is precisely this approach that encourages children, builds their confidence and self esteem, and enables them to build on their experiences and have the confidence to persevere with challenges they may face.
From this self confidence comes self discipline, as children learn from constructive feedback and are encouraged to practice their skills to improve their performance.
They are better able to recognise their own strengths and weaknesses and to find ways of improving and working towards new challenges, whatever they may be, whether academic, social or personal, with confidence.
Performing Arts teach children never to give up, that they can achieve their own goals if they want to, and flourish.
We have designed a unique range of Outdoor Performance Stages to enhance children's learning experiences and boost Performing Arts lessons in your school. Please have a look on our website. You can Contact Us if you would like to discuss how we can custom build our stages to suit your school playground.