Wow pupils and parents with the Active Play offering at your school! Your pupils will be able to develop their gross motor skills, coordination, and balance as they run, jump, and leap along our Trim Trails or Climbing Frames like the adventurer they are! Our Outdoor Active Play Equipment will have your little ones becoming Indiana Jones in no time!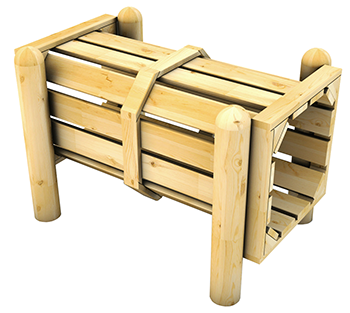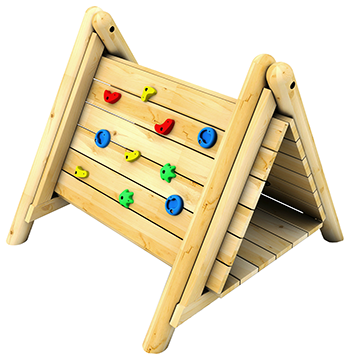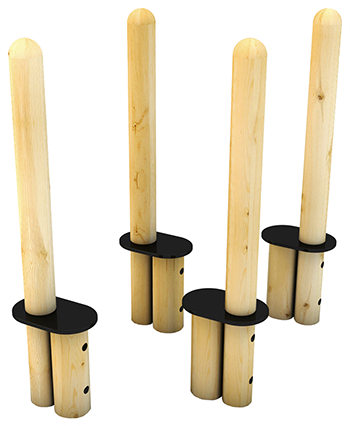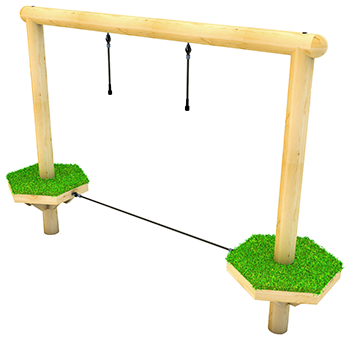 Promote Active Play in your playground with humongous climbing frames

Create an exciting active play environment with our bespoke treehouses

Create a dedicated zone for active play

Our play towers promote both active and imaginative play

Climbing Frame are an excellent resource for building children's climbing confidence

Create energising active play areas with our huge range of school playground equipment

Encourage every child at your school to get active with our immense climbing frames

Combat sedentary playtimes with fabulous active play areas

Create an exciting EYFS active play environment for physical development

Our Grizedale Forest Circuit is a humongous, unique playground challenge

Create breath-taking active play environments with our huge range of Active Playground Equipment

Our huge range of active playground equipment enhances children's playtimes

Create dedicated zones for physical development in your playground

Create amazing active play zones with our humongous playground castles

Create breath-taking active play environments with our huge range of Active Playground Equipment

Exciting playground environments encourage all children to participate in physical activity.

Promote Active Play with the addition of exciting climbing frames and towers into your playground

Our huge climbing frames enhance children's playtimes

EYFS children love running or racing bikes and trikes over our Climb Through Tunnel Hill

Create breath-taking active play environments with our fantastic Active Playground Equipment

West Town Lane's Ninja Warrior Adventure Playground

Exciting Playground Climbing Frames ensure all children have the opportunity to get active

We have an excellent range of challenging climbing frames for EYFS, Key Stage 1 and Key Stage 2

Encourage physical development with exciting, challenging trim trails

Inspire exciting imaginative play with our Playground Castles

Amazing trim trails and climbing frames for schools

Log climbing frames accessible from all angles

Our Apollo Challenger has over 16 different challenges.

Huge Climbing Frames offering multiple challenges

View our huge range of Towers

Build your own Tower with our Modular Playground Tower range

Our Trim Trail equipment can create the perfect community play space.

Create your own unique treehouse

Outdoor castles that will inspire imaginative play

Develop children's gross motor skills with amazing range of trim trails

Create an immense Active Play environment for your Primary School children

active play equipment for all levels
School Playground Equipment to get Children Active
Encourage outdoor play with our range of Trim Trails, Climbing Frames, Play Towers, Castles and Tree Houses. Get your pupils away from the screen and out into the fresh air by providing exciting and engaging play facilities!
Developing their muscle strength, children can advance up the climbing wall using both fine and gross motor skills as they grip the rocks to pull themselves upwards.
Or should you wish to boost imagination, creativity, and activity all at once, look at our range of play towers. Children can be the brave knights or royal princes or bold queen's and princesses and create their very own playtime stories!
Our stunning Forest Trim Trails are a great way of improving your pupils' balance and co-ordination as they navigate their way across stepping logs, balance beams and net traverses'.
As children plot and plan their way across the trail, they develop their problem-solving skills, promoting innovation and creativity. These facilities are even great for team-working skills as classmates come together to encourage and assist one another along.
Will your pupils choose speed over agility? Will they choose independence over forming an alliance with their peers? How will they find their way across? It's up to them to decide!
These facilities provide pupils with the opportunity to safely assess risk and evaluate the world around them as they make decisions about which move to make next!
Why should I explore the Active Play Range?
Encourages innovation and problem-solving skills
Boosts teamwork and friendship
Physical development equipment available even at playtime
Exciting addition to every playground
Allows children to build their confidence
Wide range of facilities for all ages
If none of our advanced trails fit your specific needs or wishes, at Pentagon, we can create a bespoke trail for your pupils, challenging them with a unique set of obstacles and items that is customised specifically to the needs of your school.
Offering a range of individual items that come together as a set or can be customised to your wishes, our trails and climbers are unlike anyone else's, and we invite you browse our whole range here.
If you are looking to expand your active play offerings, then contact us today for a free consultation on the best products for your school!
Read More