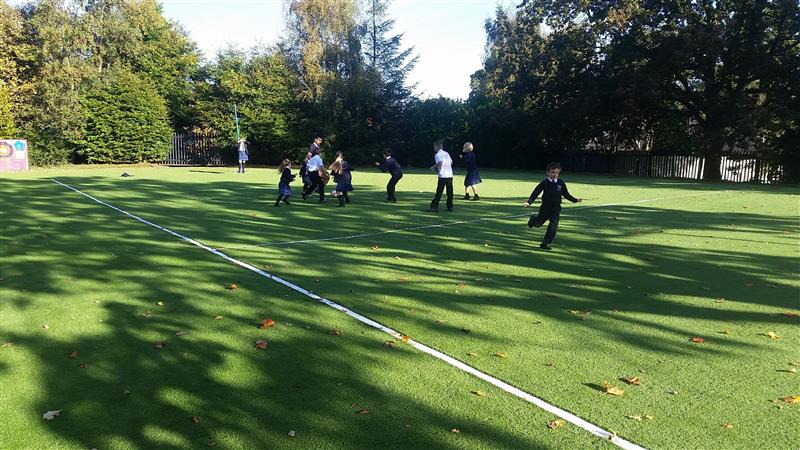 An old concrete playground in need of repair, transformed into a safe, all-weather sporting arena
Ash Grove Academy is one of the leading schools in Cheshire and was rated by Oftsed as outstanding in 2013. The school offers fantastic facilities but their old concrete playground was in need of repair and was beginning to look old and dated compared to the rest of the school. The playground limited the play opportunities available to the children and any falls would result in a cut or a scrape.
The Headteacher, Heather Jackson, wanted to better utilise the space, minimise injuries and improve sport participation among the children. Heather also wanted something special to spark P.E. lessons into life and give the children a playground to be proud of.
Heather said:
"Our concrete playground was in need of repair and was beginning to look old and dated which limited the play opportunities that children had."
Paul Bayliss visited the school and drew up a plan to not only offer the children a safer place to play but enhance the opportunities for sport provision in all weathers. Play should never be halted by the weather, so we decided to overlay the old concrete playground with our natural looking, all-weather Playturf. The artificial grass fibres are so realistic, that the once plain concrete space, will now look like an immaculate playing field all year round.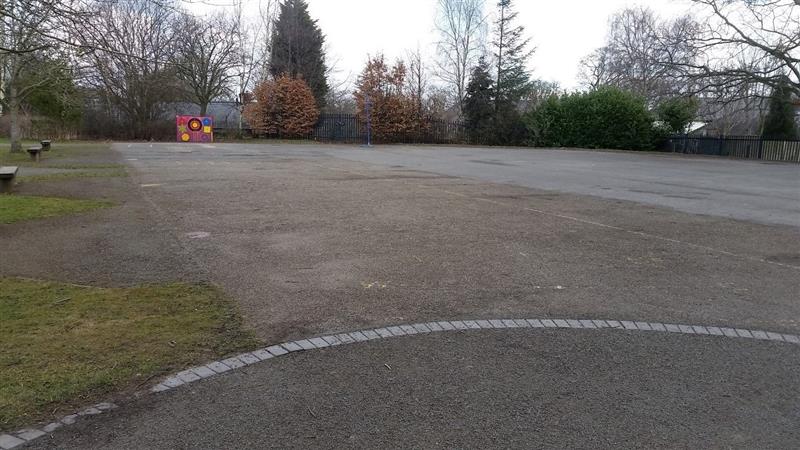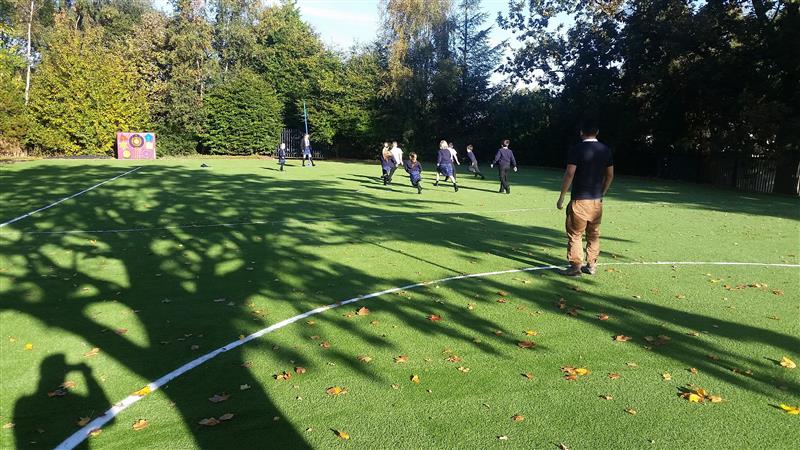 Our Craftsman expertly utilised white Safeturf to create the perfect sport markings... the area is now the perfect arena for sports such as football and netball.
We went back to visit the school to officially open their new activity area. On arrival, we could feel the excitement around the school and the children sprinted onto their new activity area. You could tell that the children felt extremely lucky and proud to have a playground like the one we developed and these feelings will have a fantastic effect on the children actively and academically.
Heather Jackson summed up the project nicely:
"Thank you pentagon Play for helping us to create this fantastic space for our children".
You can watch us participate in some Netball shooting practise here:
Do you struggle with limited all-weather play areas? We can transform under-utilised grass, concrete or tarmac into safe, Multi-Activity Play Areas for sport and play. Simply Contact Us through the website and we'll work with you to make your playground dream become reality.