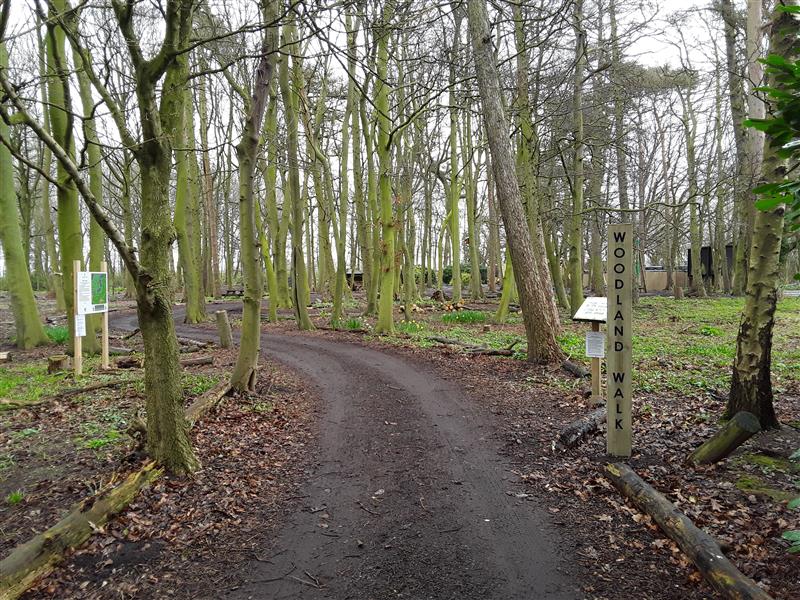 The Customer
The Belfry Hotel & Resort is an award-winning retreat in Sutton Coldfield, North Warwickshire boasting a spa, leisure club, and now, a Pentagon Playground.
Prior to working with Pentagon Play, The Belfry offered minimal on-site entertainment for families with younger children and so wanted to add to the space with a fantastic new outdoor play space.
Now, The Belfry Hotel & Resort is home to a bright and inviting play space like no other!
Their Objectives
Wanting to utilise their existing woodland play space, The Belfry Hotel & Resort were open to all ideas from Pentagon Play but wanted to make sure that it fit with the natural vibe and atmosphere of the resort.
It was key for the hotel to optimise the space for families, making it an inviting holiday destination for all.
Our Approach
This project was an exciting one for our team, as it was different to the environments that we've previously had experience in.
In this space to ensure accessibility for everyone, we added a Timber Swing with Group Seat. Take swings to the next level with the group seat allowing multiple children to sit and stand together to see how high they can go. Group swings provide the perfect area for children to socialise and build cooperation skills through making friends which is a key life skill that they are building upon though play.
This new space also includes a Bespoke Raised Treehouse Lookout with bubble windows, a fireman's pole and a raised deck platform, meaning this environment now stands out for any other resorts in the local area as no one else has anything like it.
This woodland space also includes a Bowfell Climber. With multiple routes to traverse around while climbing as high as the children feel comfortable, our Bowfell Climbing Frame is an excellent resource for children to build up climbing confidence on. While overcoming this climbing challenge, children will begin to understand turn-taking and sharing as they wait their turn to scramble up the climbing net or climbing wall. As well as developing their upper and lower body strength, coordination, balance, core stability, fine motor skills and gross motor skills.
This design also featured a Puzzlewood Forest Circuit, a Parallel Rope Traverse, Balance Beams, Rope Swing Traverse, and a Pinnacle Hill Climber.
The Results
This stand-out outdoor play area is a fantastic addition to the Belfry Hotel & Resort and offers a fantastic space for children to spend their holidays, whilst parents relax, playing golf and visiting the spa. This resort's now the perfect space for every member of the family.
This environment is now also home to a Bespoke Tower Unit with Tube Slide, 2 Wigwam's, Forest Floor Learning Den, 5m Hexagonal Gazebo and Den-Making Posts.
There's so much fun in this fantastic environment at The Belfry Hotel & Resort.
If you have an environment that you'd like to improve on or build upon, Contact Us Today to get started!