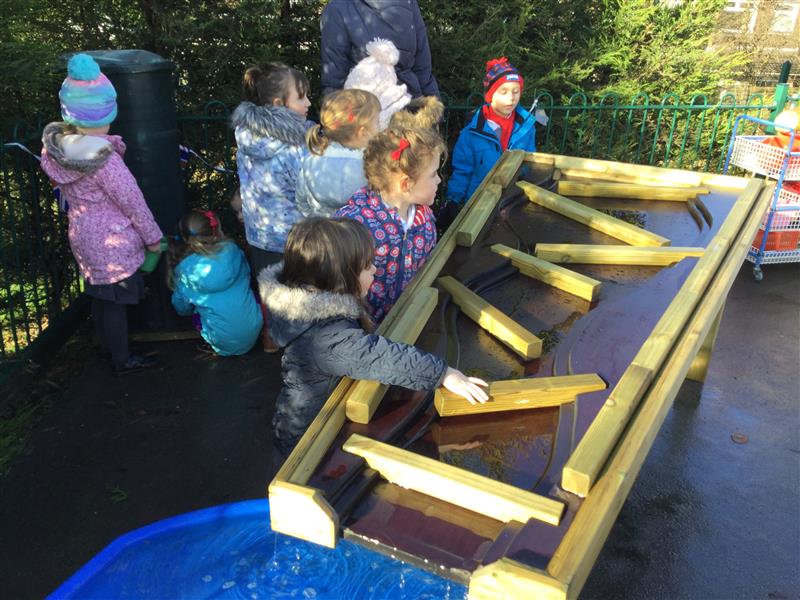 A fantastic early years playground development in Oldham
Blackshaw Lane Primary School and Nursery held a grand opening of their magnificent early years playground that we thoroughly enjoyed developing.
Before our transformation, the school had a large concrete area that was in need of some new and exciting playground equipment that would inspire imaginative play and cross-curricular activities.
We therefore needed to create an outside environment filled with exciting outdoor resources that will encourage children to explore, investigate, experiment, work together and think imaginatively.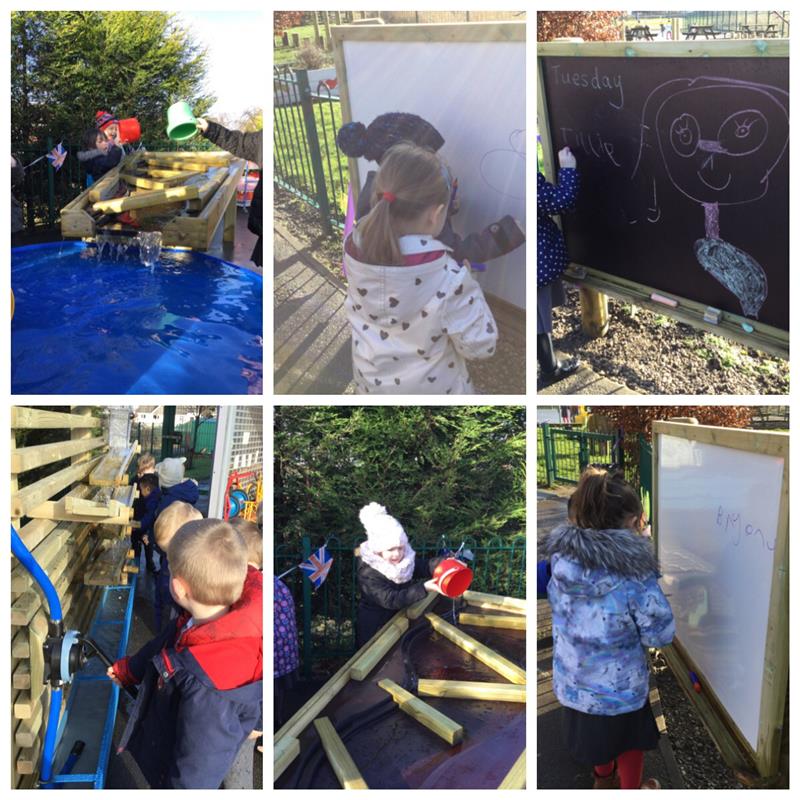 For water play, teamwork and investigative learning, we installed both our Water Wall and Damming Station.
The Water Wall is ideal for teaching children about the water cycle, water recycling, source to mouth, gravity and other scientific concepts. Additionally, while children use the pumps on the Water Wall, they will naturally begin to develop their push and pull technique.
Teamwork will be key to the children when figuring out ways to stop the flow of water on our Damming Station. This excellent resource will bring 'bucket loads' of fun to the children's outdoor space as they experiment with different materials to build the perfect dam.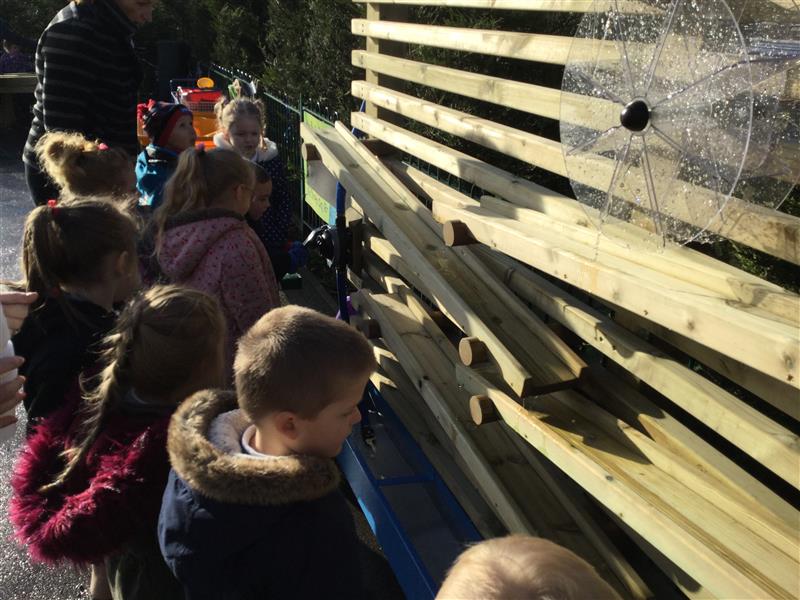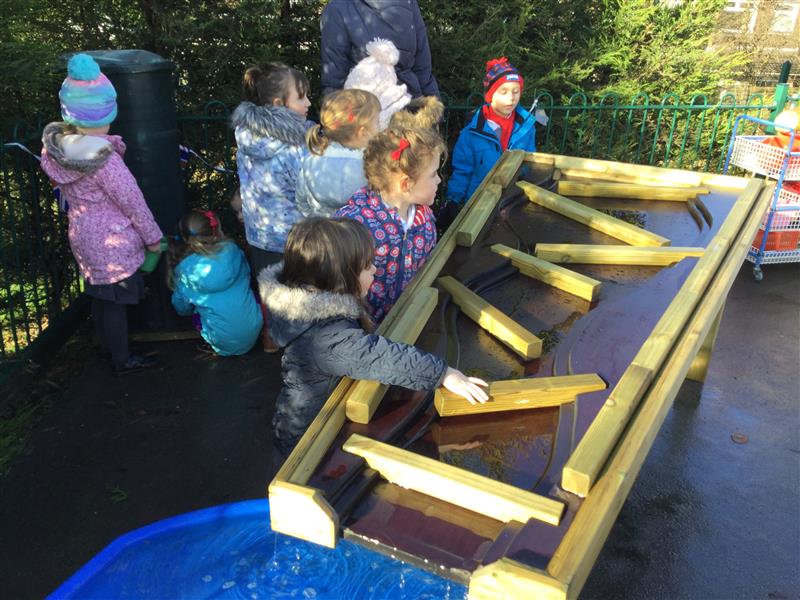 Blackshaw Lane's early years children now have an exciting Trim Trail to introduce them to climbing challenges and help improve their physical development.
The trail includes 6 exciting challenges that will help develop children's coordination, balance, core stability, upper and lower body strength and gross motor skills.
For mark making, we installed both a chalkboard and whiteboard as well as our wonderful Easel Table. The children now have three excellent resources to practise writing, drawing and art in the fresh outdoors.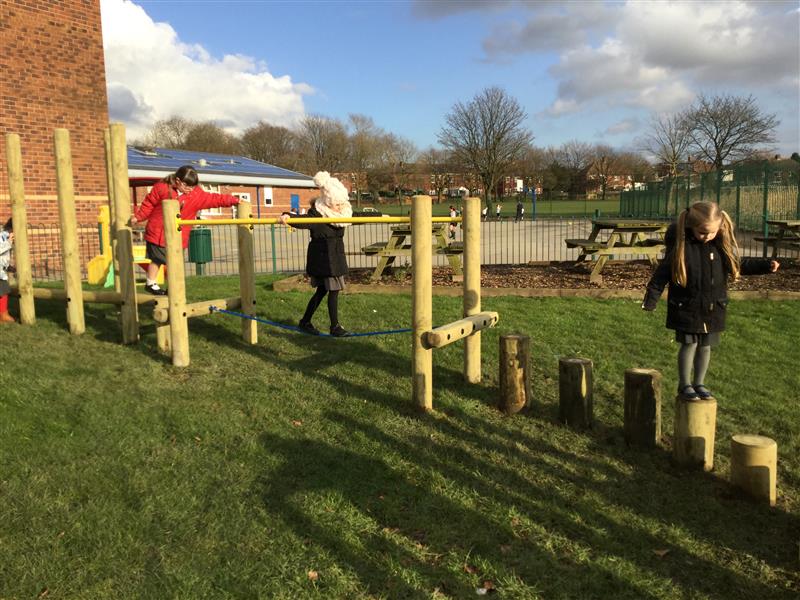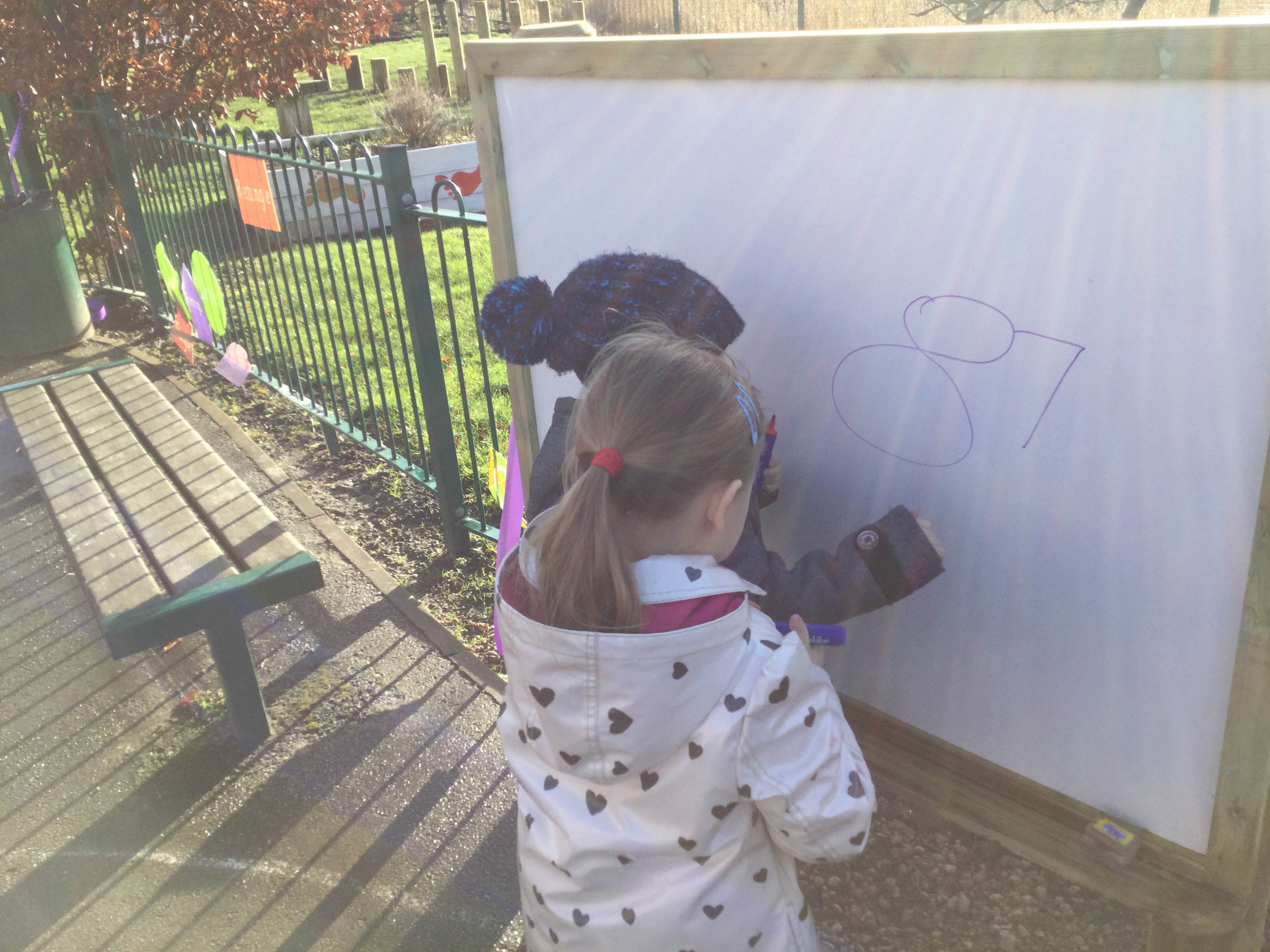 We also added the following equipment to the early years area:
Den Posts – a place for children to build dens and create child-led games
Giant Mirror on Posts –this will bring endless frivolity to Blackshaw Lane's playground and will encourage interactive play, vocabulary and language skills.
Corner Planter Bench – a place for children to socialise and connect with nature as they grow eye-catching flowers and plants… what mini beasts will also be joining us today?
Artificial Grass Topped Seats –additional seating that can be placed
Our Sales Director, Paul Bayliss, thoroughly enjoyed working with Blackshaw Lane Primary and Nursery School on this exciting project and said it was truly fantastic to see the children enjoy their new environment.
Are you looking to develop your early years outdoor learning environment? Simply fill out our Contact Form and we will be in touch to arrange a free consultation with your school or nursery.