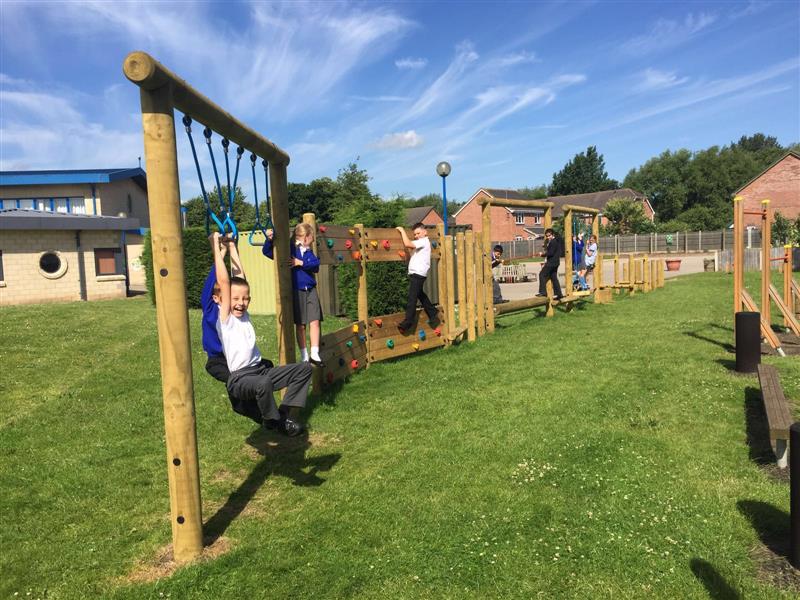 Eton Park's Trim Trail has 10 different challenges for their children to overcome
Eton Park junior school were looking for a new and exciting addition to their playground that would challenge and physically develop their Key Stage 1 and 2 children. Our Outdoor Learning Consultant, Megan Booth, met with the school to discuss possible options with the decided outcome being our specially designed Primary Trim Trail.
Watch Eton Park's new trim trail in action here:
This particular Primary Trail includes 10 different challenges:
Walk and Stretch - a traversing challenge that focuses on strength and balance.
Tightrope Bridge - tests children's balance, foot placement and coordnation.
Stepping Logs - help improve physical coordination and balance.
Rocking Log Traverse - great balance, gross motor skills and lower bod strength. children will need quick footwork.
Mini Balance Beam (2) - this will help develop children's balance and core stability.
Swinging Log Traverse - the swinging logs, unstable under foot, will challenge children's balance, core stability and lower body strength.
Log Weaver - a balance beam with vertical logs wither side...great for core stability and speed challenges
Single Sided Climbing Wall - this will develop children's upper and lower body strength, flexibility, gross motor skills and grip. A great team challenges!
Trapeze Swing Reverse - an overhead crossing challenge to improve children's upper body strength, grip and coordination. A great way to teach children about momentum.
---
---
As well as physical development, our trim trail will also promote communication, teamwork and help teach Eton Park's children the importance of turn-taking. It is also a great resource for imaginative play as children play pretend as they cross the many challenges together.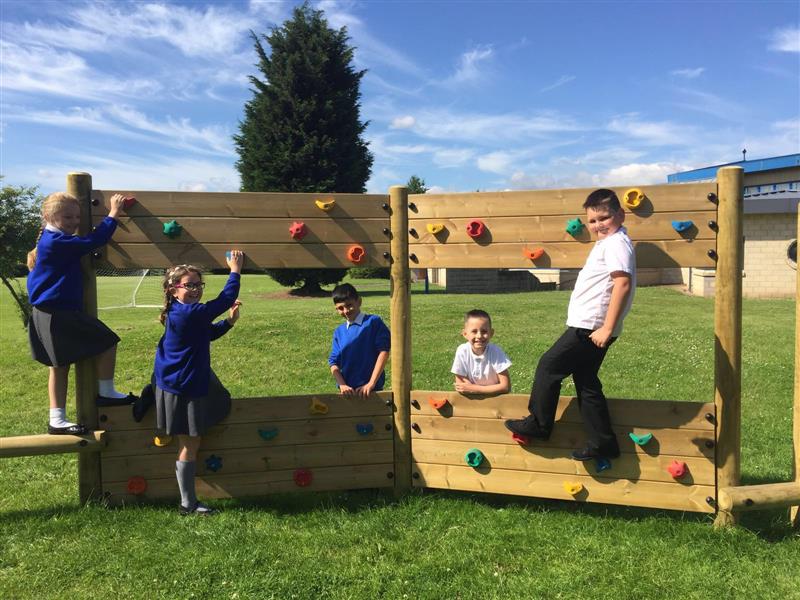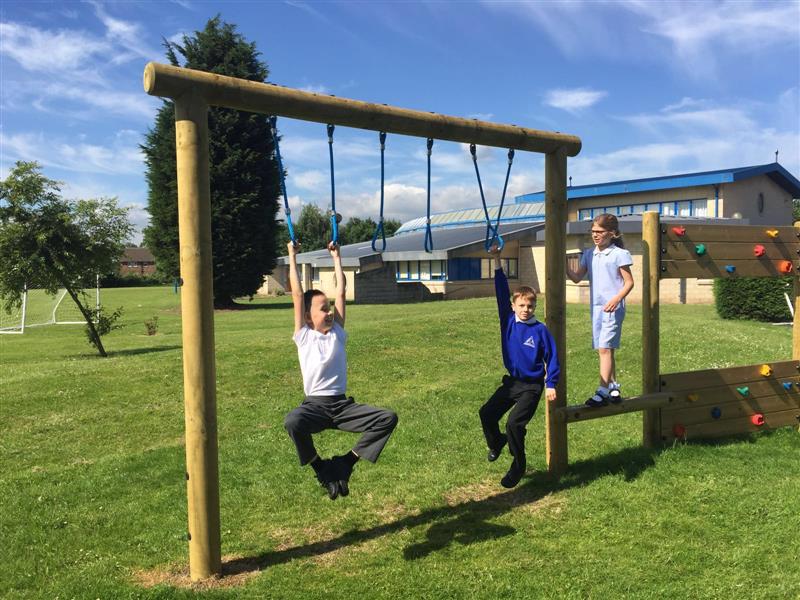 Are you looking to add a new exciting active challenge to your playground? Feel free to browse through our extensive range of Trim Trails and Climbing Equipment and Contact Us if there is anything exciting you spot for your school.
Related posts that will interest you: