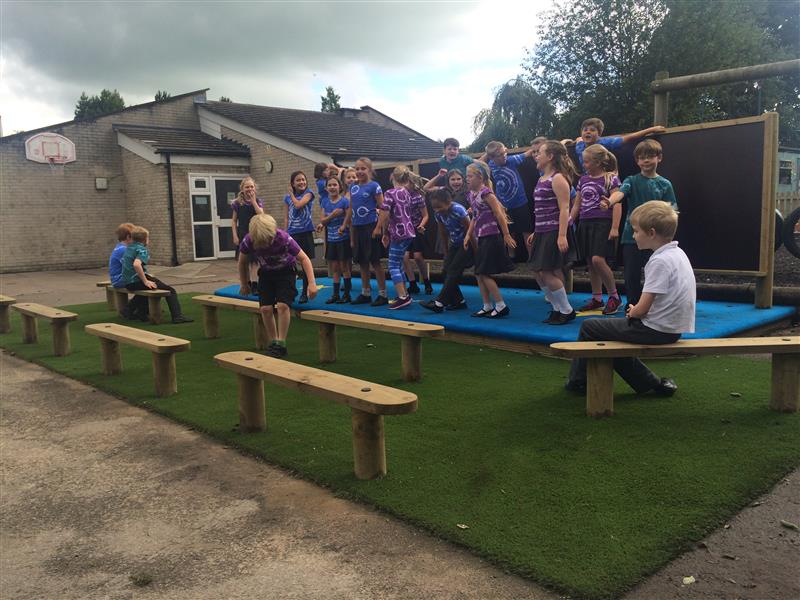 ​Marton and District now have their very own Trim Trail and Outdoor Performance Stage
Our Northern Outdoor Learning Consultant Paul Bayliss, helped bring Marton and District Primary School's playground to life with a physical play zone and a performing arts area.
The school and the PTA loved the idea and got behind the project with enthusiasm… but it was the children who were the most excited.
A Trim Trail with 10 different challenges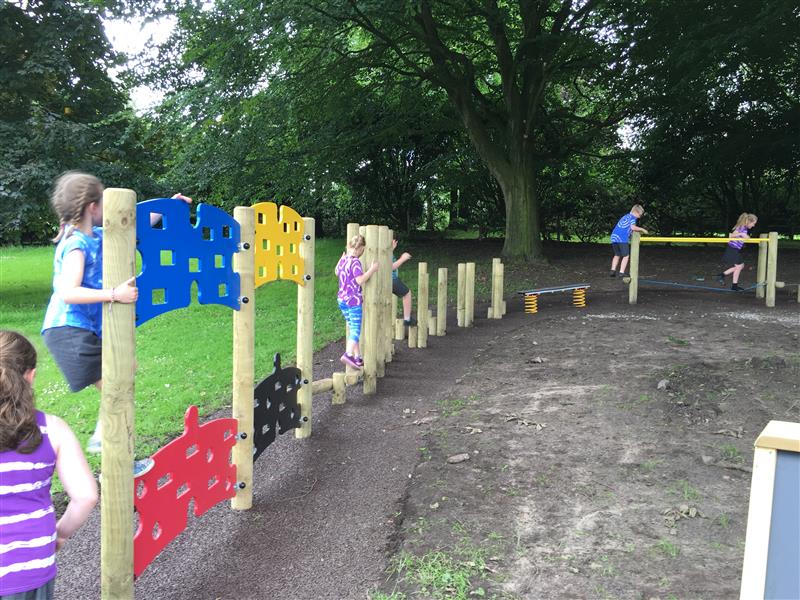 ---
---
To create a physical play zone, we installed our Trim Trail in a grassy area of the playground and ensured it circled around the tree which was a prominent feature there. We also surfaced underneath the trail with Playbond to ensure to could be accessed all year round
The Physical Play Zone also includes a strategically placed Easel Table to help create a truly inclusive space that facilitates social seating and drawing for those who, for various reasons, may not be partaking in the active challenges provided but would like to still interact with their friends whilst getting creative.
Marton's Trim Trail includes the following challenges:
Log Weaver
Tightrope Bridge
Walk and Stretch
Spring Plank
Stepping Logs (3)
Net Traverse
Mini Balance Beam
Rope Swing Traverse
Inclined Balance Beam
Jigsaw Panels Traverse Wall
These challenges will develop the children's upper and lower body strength, grip and grasp, balance and gross motor skills. Children will overcome the trail in groups improving their communication, social skills and confidence.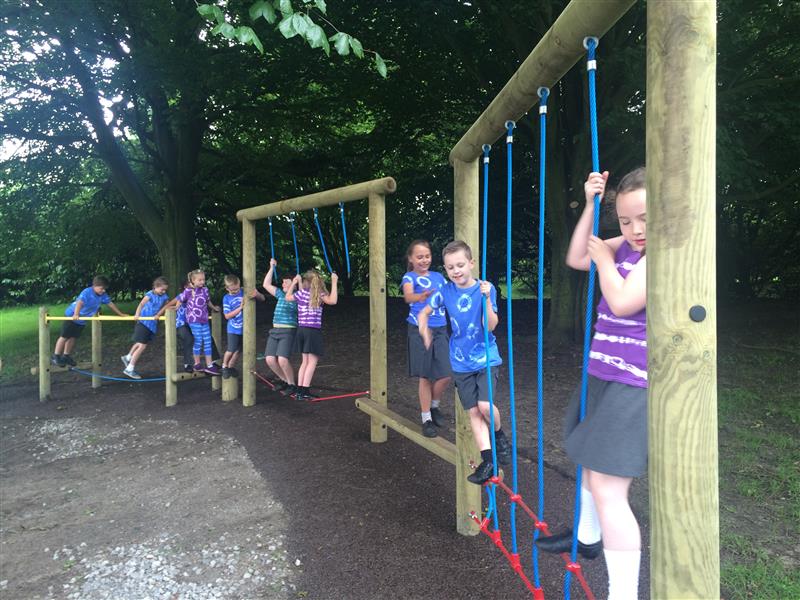 The children already love performing on their new Performance Stage
To create a performing arts area, we installed our wonderful Performance Stage which is a single decked stage, complete with a chalkboard backdrop and benches for children to sit on when watching their classmates perform.
Simply being outside the confines of a traditional classroom will give our children a sense of freedom and leave them feeling less inhibited which will lead to improved posture, better voice projection and greater creativity.
The features of the stage will help the teachers deliver lessons and activities for a wide range of subjects' outdoors which stretch beyond Drama and Literacy.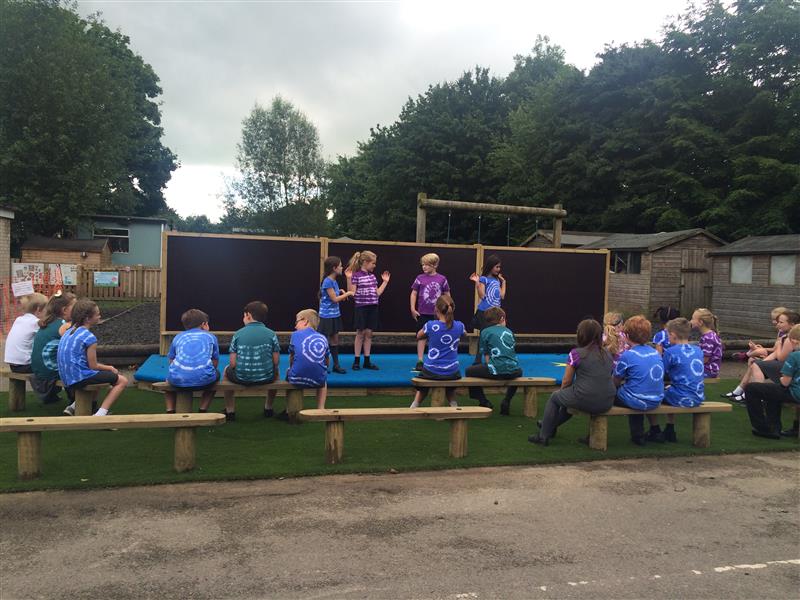 ---
---
The Headteacher Nevin Deakin, had this to say:
"We've been really excited about this project as it's something that's brought the whole school community together; the parents, staff and the PTA who donated money towards the new Trim Trail".
"The idea was first brought to us by Jo Bromly (our Deputy Head) who after meeting Pentagon Play at the DECAPH Conference, thought this would be an excellent project for the PTA to get behind. A special mention to one of our parents Darren Cook, who enabled some of the groundworks to take place."
"It's a wonderful project for our children and we're delighted with Pentagon and we look forward to working with them in the future."
If you're considering developing your playground and would like some free advice, simply Contact Us and speak to one of our outdoor learning experts.
Check out some of our other Trim Trail Projects: