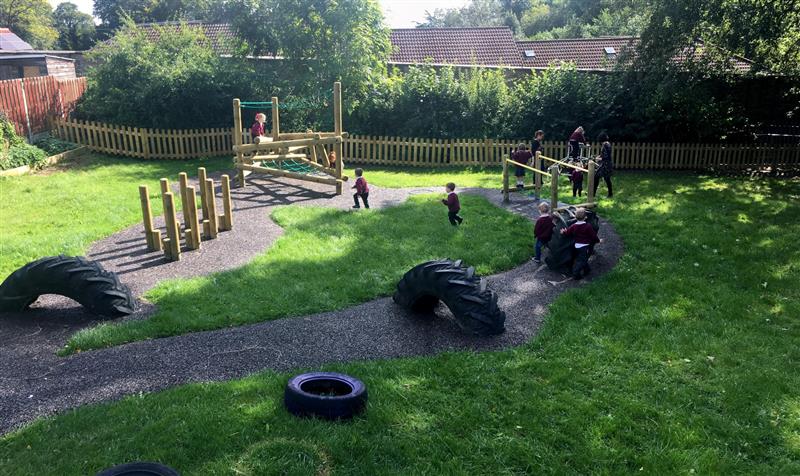 Mary Swanwick School Playground Development
Michael Bischof worked with the EYFS Lead at Mary Swanwick Community Primary School to improve their outdoor learning environment.
The school identified a weakness to their physical development offering outdoors and wanted to focus on the children's core strength, upper body strength, balance, gross motor skills and fine motor skills. As well as physical development, they wanted to develop an open ended scheme that would also include opportunities for problem solving and critical thinking.
Working to adapt an already natural and large open space, we created zones of play to encourage development of the different skills identified.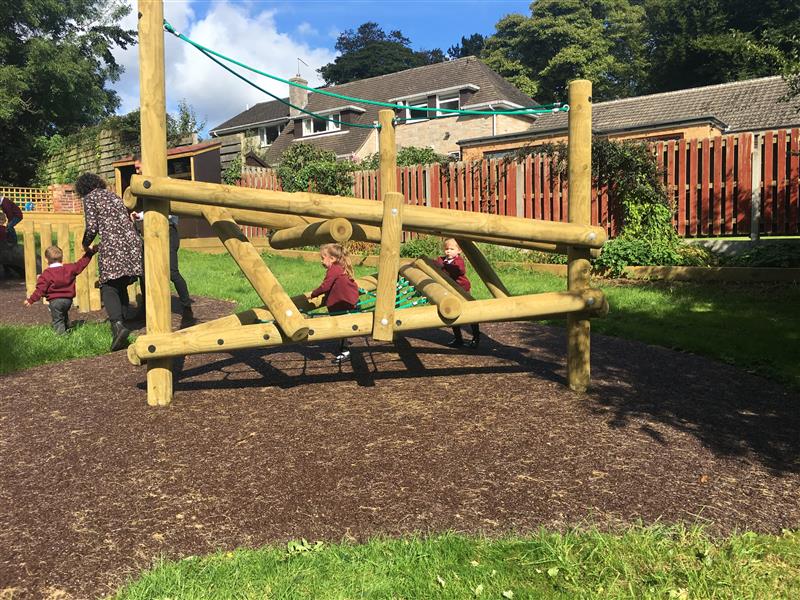 With a clear lack of physical challenges outdoors, we installed an active Trim Trail which includes obstacles that will develop children's overall strength, climbing confidence, gross motor and fine motor skills. These were all skills the school wanted to develop because the children were not encountering these types of challenges on a daily basis.
The trail includes a Log Climbing Frame, Tightrope Bridge, Walk and Stretch Beams and three huge Truck Tyres. We ensured the trail can be accessed in all weathers through the installation of our Playbond Safety Surfacing - a great way to also encourage safe risk taking.
These active resources are the perfect introductory items for early years children with obstacles varying in difficulty. Children will be able to build their confidence on the smaller obstacles before tackling the larger Log Climbing Frame.
View all of our Active Play products here
A Water Flow Area for investigative play
We created a magnificent Water Flow Area to encourage investigative learning and messy play. Water play is therapeutic, stimulating, and superb for teaching science and mathematical concepts.
The water will flow down the stone pathway into the drain at the bottom. Children can work in teams to change the direction of the water and discover effective ways to build dams... time to splash and follow the water in their wellies.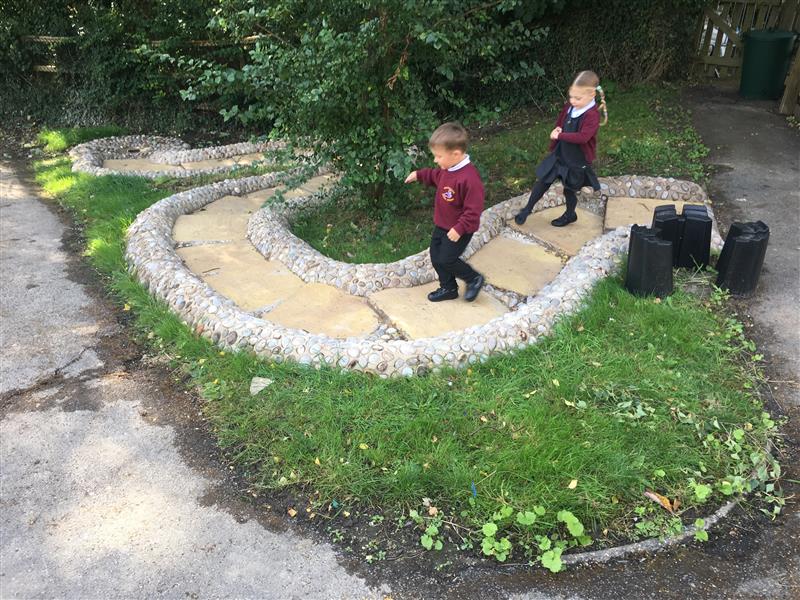 We also created a messy play zone with a focus on mud which includes our Mud Kitchen, Rope and Pulley System, Weighing Scales, Tuff Spot Table and Mud Box. The children will transform into little chefs and collect, transport, weigh, cook and prepare their muddy concoctions… a fantastic group space where everyone has a role to play.
View all of our Mud, Sand and Water Play products here
If you are interested in the playground equipment installed at Mary Swanwick PrimaryvSchool or would like to contact us about developing your own outdoor learning environment, feel free to contact us by submitting our Online Form or call us on 01625 890 330 (Northern Office) or 0117 379 0899 (Southern Office).