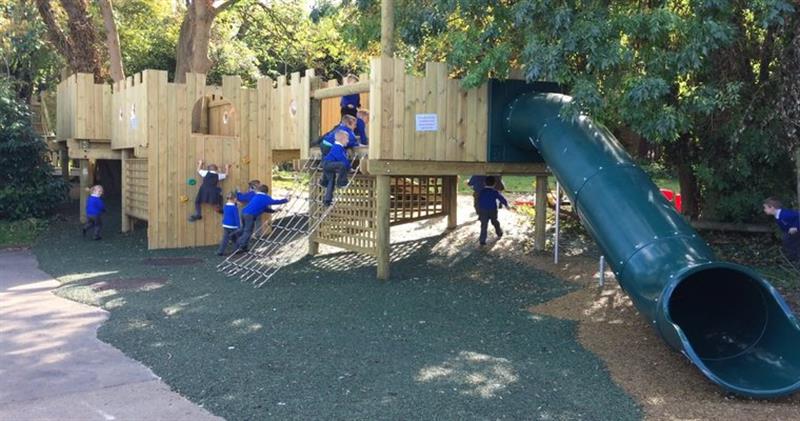 St Peter's Primary School's enchanting new Tree House offers new curriculum-led opportunities for their EYFS and Reception children.
St Peter's Primary School had a secluded secret garden area that was used once a week by their EYFS and Reception children for Forest School activities. The area offered plenty of open space and natural surroundings but with so much space available, it appeared underused and was in need of something additional to compliment the Forest School activities for further curriculum-led opportunities.
The school wanted to create something different and had a vision of an extravagant structure that would incorporate the nature on display so that their area wouldn't lose the character that had made it the perfect springboard for natural play opportunities. With imposing trees making their presence felt at the entrance of the Secret Garden, our vision for an enchanting bespoke Tree House began to take shape.
"The secret garden was used for our Forest School and we'd use it once a week but what we have done now, is incorporate a tree house within that. The children have responded well to our guidelines of using the tree house for half of their outdoor time and the secret garden for the rest. In respect to this guidelines, we now open up both areas at separate times to give the children a lot more area to play and learn in."
- Mr Arnold, Reception Teacher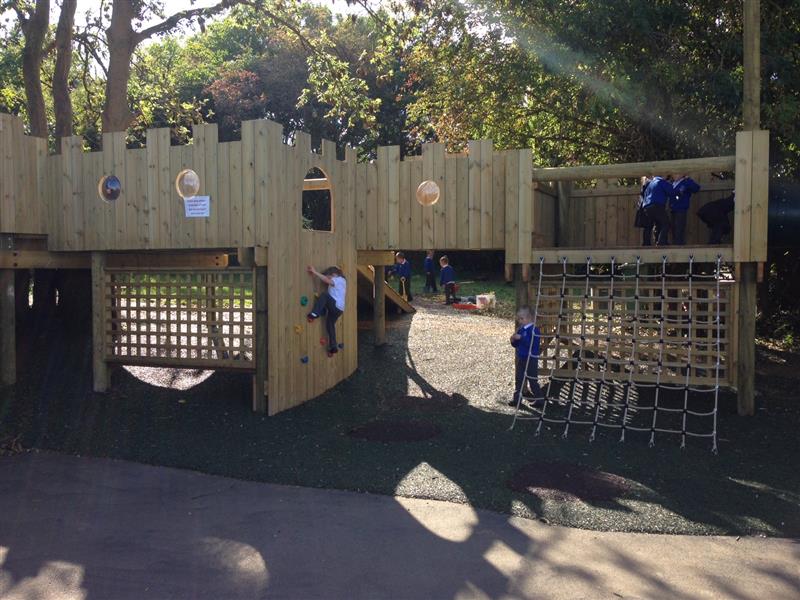 The Tree House will help develop independence, teamwork and communication
When designing St Peter's Tree House, we wanted it to have free flow capabilities so that classes could easily swap from learning in the secret garden to then taking on the exciting challenges that the Tree House brings. To achieve this, we ensured our Tree House included plenty of walkways that spread through the open space with points that could be accessed with ease.
We created plenty of climbing opportunities for physical development and safe risk taking. Children can now challenge themselves or work in a team to overcome obstacles and learn how to share ideas to overcome them. This lends itself to PSED and Communication and Language as children learn the importance of sharing knowledge and helping others that may eb struggling.
"It's great for the children as it gives them independence, for instance, we teach them 1 person down a slide at a time. Overall, we might help the children initially but then it's a case of right, how can you do it?"
"If one child can do it, how can their friend help them? I've just seen a child on the other side with a cargo net really worrying about going down backwards… so we can model that and the children can then do it for themselves. We find that they really enjoy teaching each other. You can actually see an example of that now with them coaching each other to climb up there.
- Mr Arnold, Reception Teacher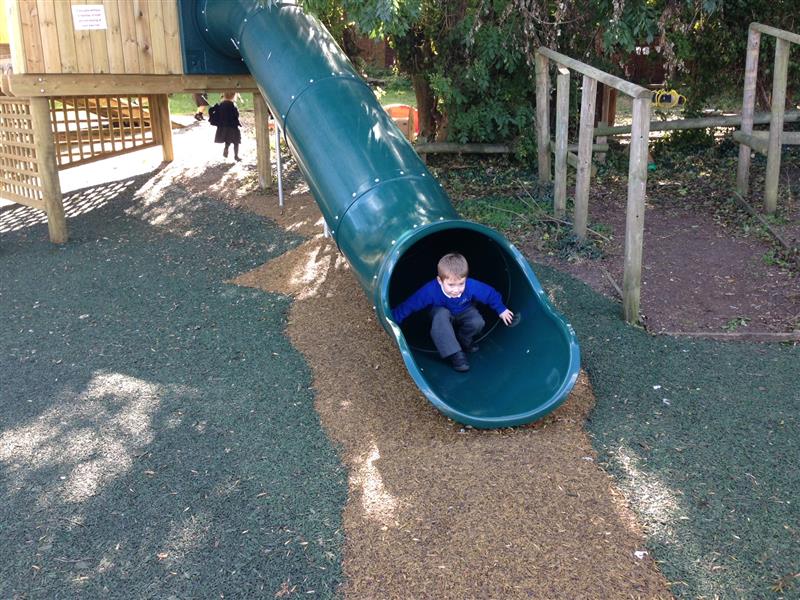 What fairy tales will children re-enact when pretend playing?
The bouncy walk bridges, the huge swirling slide and the walk ways that connect between trees truly inspires imaginative play. Children can now enjoy pretend play together as they re-enact their favourite fairy tales or pretend they're walking on a bridge across water or between mountains. The structure also contains den spaces which are ideal for reading, communicating with friends and reflecting.
"We're really, really happy with the structure. It's really helping with moving and handling in regards to our curriculum. It also separates areas for children to learn in as well so we've got little caves where children can do weaving or they can do writing at the top as well. We find the children are also really responsible with it as well. The thing that's really nice about it, is the fact it doesn't overpower our playground, so the children still choose other learning as well as the Tree House which is really great for us as we can build our learning around it. It is very sympathetic to the surroundings."
- Mr Arnold, Reception Teacher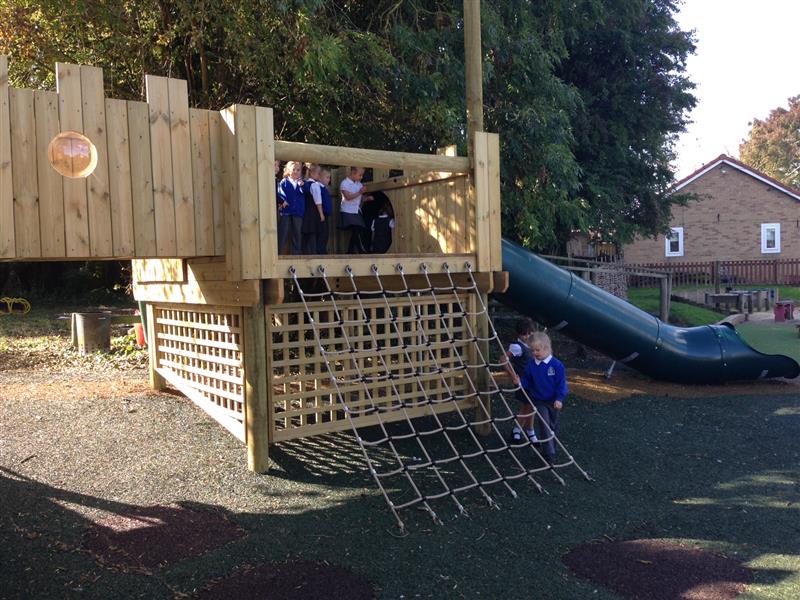 St Peters can now better assess and observe the development of their children
With so many learning opportunities available, teachers can now observe the development of St Peter's Early Years and reception children as they tackle the different challenges. We raised this assessment question with Mr Arnold who responded by saying:
"Absolutely, so things like moving and handling… we use interactive learning diaries, so we take photos while we're out here on our iPads and it just really gives us great opportunities to show gross movements, small movements and ways to improve them."
This development was one of our most exciting and showcases our expertise and craftsmanship to design imaginative bespoke designs from a vision we created during an initial consultation. Visit our Process page to understand how we work and why no structure or ideas is a stretch too far… anything could be possible!